Giving a seamless user experience on your online casino can mean the difference between searchers staying and bouncing off it. That's why going through a website QA process before launch is all the more critical. Fixing bugs before going live is a sure way of getting players and giving them a smooth user experience worth staying. This is a long process that includes multiple tests. Learn more about the quality assurance process for casinos and the ultimate checklist to tick off before launch here at QWERTYLABS.
What is a website quality assurance checklist for a casino?
The term 'quality assurance' shouldn't be overlooked, especially when developing a website or a project. Website QA is a process where a website is put under a series of tests to see if it is ready to launch. It's the last step in developing and designing a website to see if any errors must be corrected before it goes live. However, it's not only conducted before launch. Website QA is regularly done to ensure the user experience remains consistent. It is also known as the criteria sheet or checklist for website testing, which contains a list of items you need to test and check. The test and techniques for online casinos include usability, functionality, compatibility, security, performance and content testing.
The importance of a web quality assurance checklist for a casino
Is it necessary to do a website quality check? Let's compare it to content writing. We outline and draft the content when we write, then revise and edit everything to produce the best possible work. Editing 101 includes proofreading—editing a piece of work to ensure that it is free of errors and thoroughly checked. Without proofreading, errors may remain.
Website QA is similar to proofreading. With this method, you ensure your website meets the standard and is ready. For your online casino, you provide a high-quality gaming experience. Because of this, they'll trust your website, and you'll gain loyalty.
The benefits of a website QA checklist for casinos
Although online casino development QA costs money and takes extra effort, it prevents underdeveloped online casinos from being launched. That's just one of its merits. Other long-term benefits of QA include the following:
Higher website or app efficiency
Customer satisfaction and ideal user experience
Enhanced credibility and brand recognition
Lower operating risks and fewer vulnerabilities
Reduced need for time-consuming fixes in the future, which minimises the cost of long-term maintenance
Improved track record and increased activity, which directly increases revenue.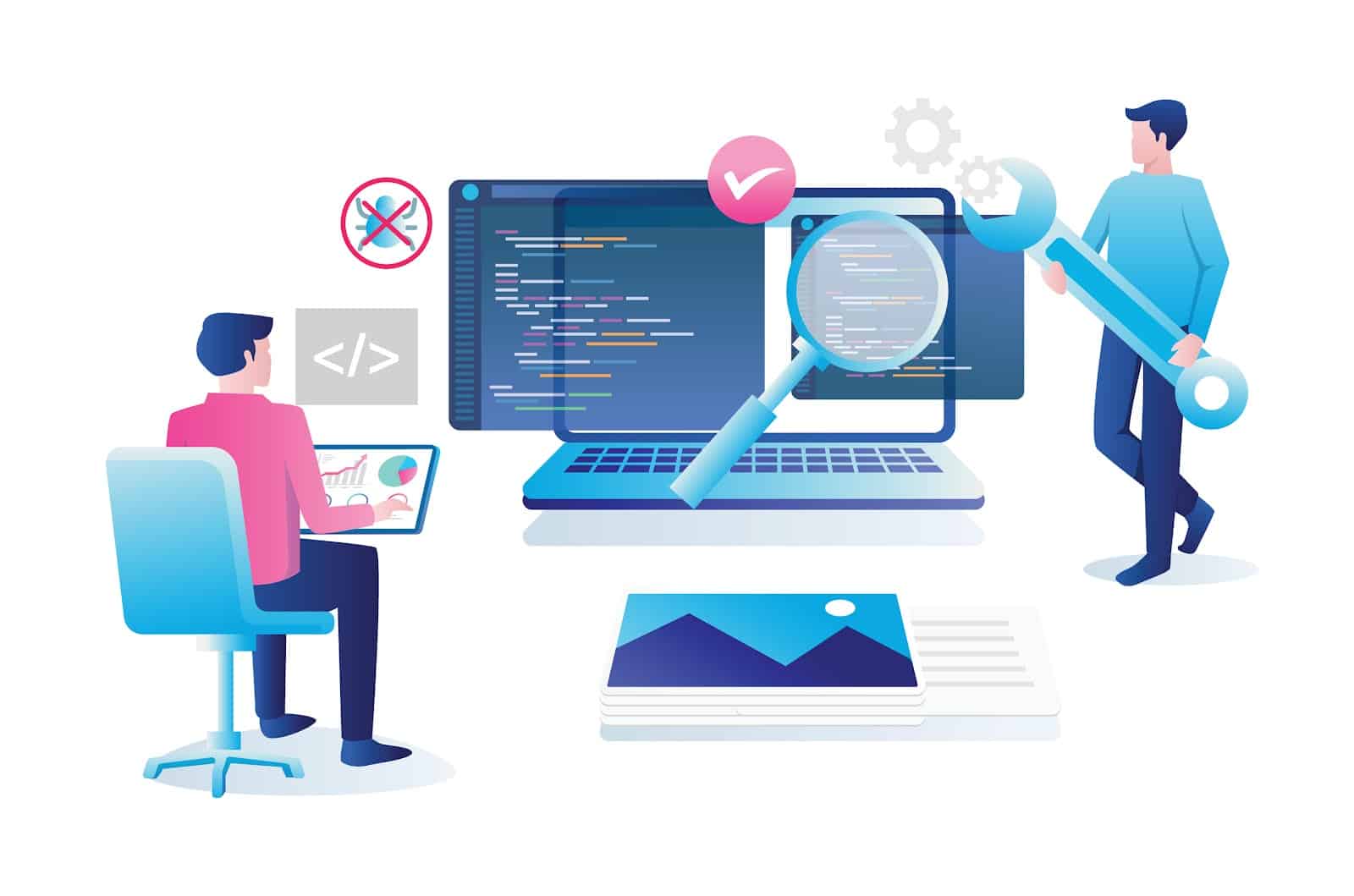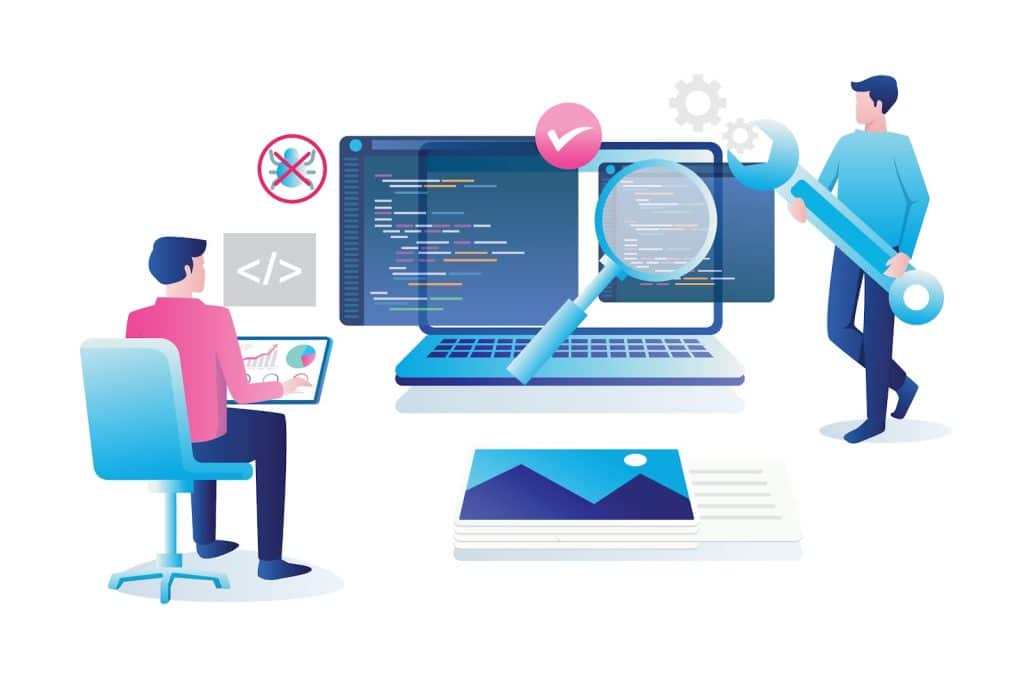 Scope of the website QA checklist
In testing online casinos, using test cases and checklists is a common practice. Some examples of test types in the checklist are the following:
Usability
Functionality
Compatibility
Security
Performance
Content and Accessibility.

Each test focuses on visuals, audio, rules, doubling, winning combinations and in-app purchases. Let's dive into each one below:
Usability testing
Doing usability testing for your online casino means looking for user feedback. It requires asking a few people to try or conduct specific tasks on your website and find out whether every function runs smoothly or if there's a bug. Through this testing, you will find out if your website is user-friendly. Can beginners try your online casino? Can anyone navigate the website without the need for customer support? The best way to know is by having testers access your website. Then, you can work your way through ensuring that your answer to all these is yes.
Usability Testing Checklist for Casinos
In that case, here are what you should do in usability testing:
Check if the headlines are clear
Check if the 'search' bar is working and available on each page
Check if the links are working properly
Observe minor glitches
Recognise the needs of players when playing casino games.

Functionality Testing
Functionality testing is essential for all desktop, mobile and website testing. It allows you to check if all the online casino's functions match their descriptions. Any detail that does not match what is specified in the specification must be reported. Thus, this QA testing includes checking the integrations with particular platforms and systems and game design documents, such as game audio, settings, etc.
Functional testing compares expected results to actual results. If they don't match, the QA team must continue to improve the website until it meets the required standard. As a result, this website QA testing is a crucial part that verifies and corrects software, identifies all major bugs and prepares the website for release to the public.
Functionality Testing Checklist for Casinos
The functionality website testing checklist includes answering the following questions:
Does the website or program work?
Does it work as it is supposed to?
Are there missing functions?
Are there issues with the user interface?
Links and Navigation
Confirm the functional requirements below to ensure that there are no hidden broken links in the application:
Check the links to see if they lead you to the desired page by clicking on them
Ensure that if you click on any links inside the application, you won't end up on a blank page
Verify that every link can be clicked
Forms and Registration
Check that all forms work correctly by doing and checking the following:
Validate each of the required fields
All required fields should be marked with an asterisk
Check if a scroll bar shows up when necessary
Check if all forms are formatted to be more readable
Check each field's maximum length to prevent data deletions
Check for special characters in all input fields
Games
Make sure all games are functioning properly by doing the following:
Verify that the sound effect matches the action
Verify that the game runs smoothly in landscape and portrait modes
Verify the quality of the settings, characters, movements and animations
Check out features like player profiles, scoreboards, leaderboards and other community activities of a game.

Compatibility Testing
Compatibility testing aims to evaluate if your website is compatible with different environments. Online users use different devices, OSs and web browsers to access websites. With this website QA testing, you ensure your website shows correctly and is accessible across multiple devices and platforms.
Websites should have a consistent look across platforms, networks, browsers and OSs, which also applies to casinos. Whether it is on Windows, MacOS or mobile platforms, it should function so you can attract players using different devices. If you're incompatible with a specific environment, you're excluding players using that platform which is a wasted chance to get more players.
Compatibility Testing Checklist for Casinos
Do the following when doing compatibility testing:
Test the platform in various browsers to ensure that the web pages display correctly
Check compatibility with Firefox, Chrome and Safari for mobile browsers
Ensure it works with Windows, Linux, Mac and other platforms
Verify the site's compatibility with various mobile OSs, such as iOS and Android
Verify that the text and images display properly in different browsers
Check animated GIFs and videos in various browsers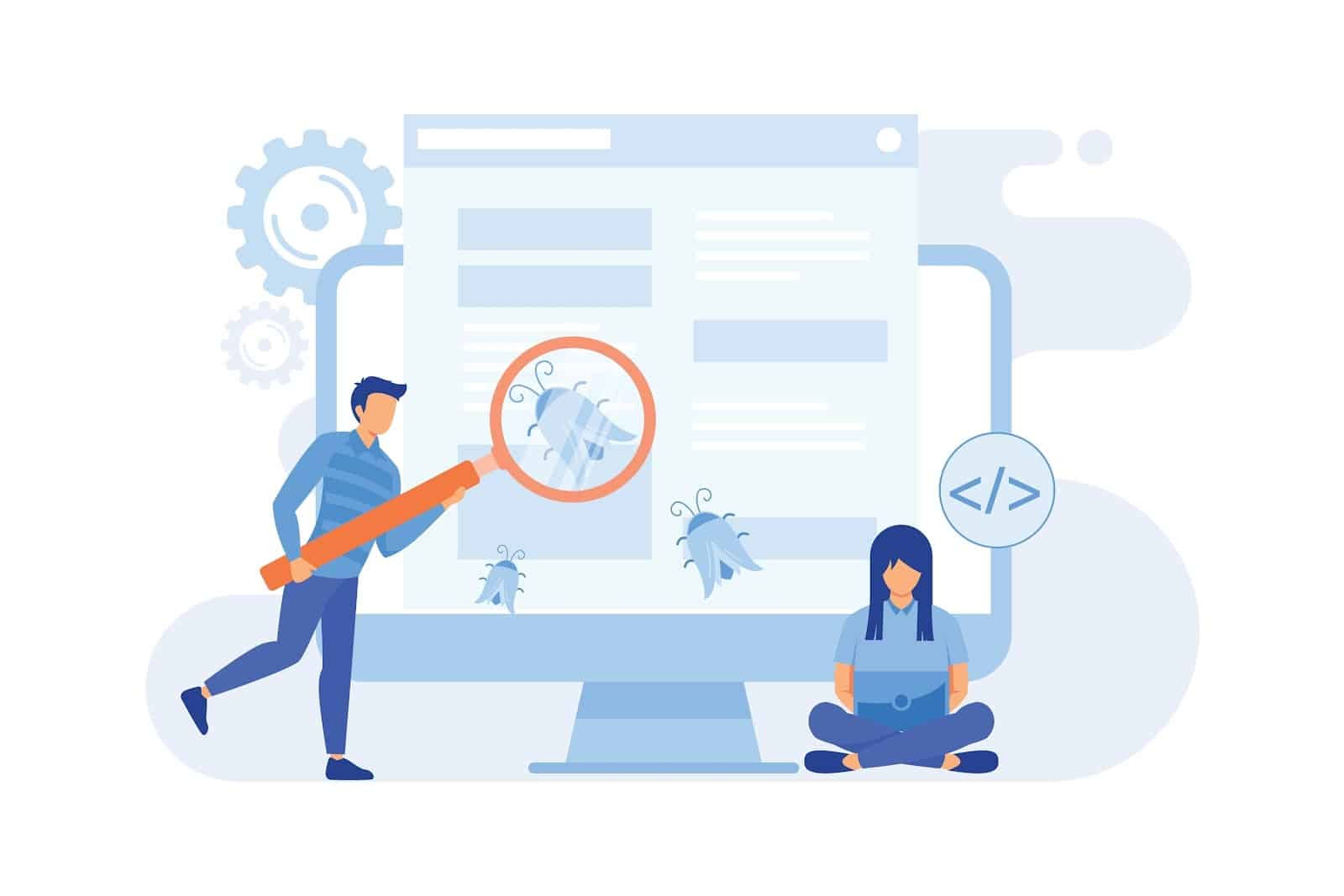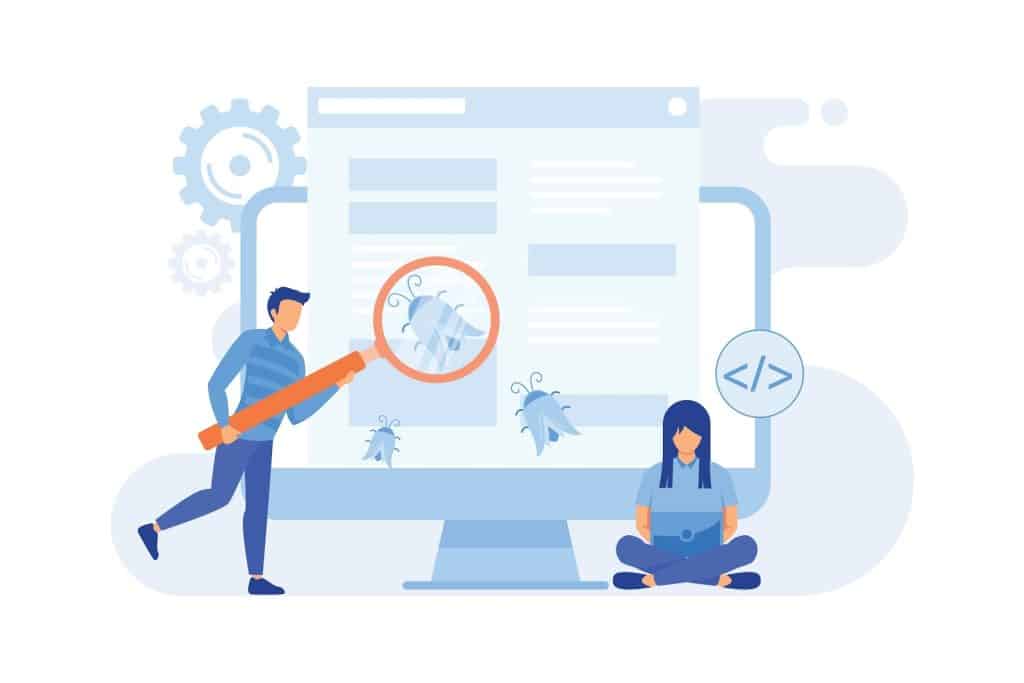 Security Testing
Before a website, game or software is released, this type of testing should be done to see if there are any lapses in the entire security system, including hardware and network. To pass this quality assurance testing, a website must comply with legal network security requirements. Securing sensitive information, such as transactions and cash-in or cash-out details, protects players from cyberattacks. If anyone experiences any security issue on your site, it'll negatively affect your reputation. But if you regularly check that your online casino is safe and secure, players can easily trust you. Thus, security testing is a must.
Security Testing Checklist for Casinos
Here's a list of what to check during security testing:
Authentication and Authorisation
Check the verification capability of the site
Check for authentication bypass
Check password quality rules
Check the password change process
Check the 'Remember me' function
Check password reset and/or recovery
Test CAPTCHA
Data Security
Ensure no passwords are saved in the cookies
Ensure that when the user clears the cache, the session ends
Ensure that the HTTP Strict Transport Security is in use
Payment Security
Check all of the payment tools and functions to ensure a smooth transaction.
Verify the payment gateway's security and fraud prevention measures.
Examine for inadequate transport layer protection.
Performance Testing
This testing procedure assesses the responsiveness and stability of a website and its applications. Performance testing ensures the web app loads quickly enough, is resilient to loads of different sizes and improves user experience. This type of testing has various processes, including capacity testing, smoke testing, workload, metrics, endurance testing and more.
If you use successful strategies to increase casino website traffic and your site becomes loaded with many casino players, it should perform as efficiently as with low traffic. Otherwise, your potential players will leave and switch to another casino. That's why it's important to conduct performance testing and ensure your platform has the speed and capacity to handle high traffic. Know how to cope with this by learning the ins and outs of running high-traffic casino sites.
Performance Testing Checklist for Casinos
Check the website's response time at various connection speeds
Examine a site's performance on various platforms and devices
Evaluate battery usage
Check the CPU and memory usage
Examine how a site behaves when the network is unstable.

Content Testing
Testing your content's usefulness to readers and consumers is a strategy known as content testing. You can use this test to determine whether your content resonates with readers, directly addresses their problems and provides sufficient context so users can complete tasks successfully. Content testing is divided into two parts, namely text content and visual content testing. Learn what the two are about below:
Text content testing – This involves checking and correcting grammatical or spelling errors.
Visual content testing – This involves checking all the graphics, such as images and videos, to see if they're clear and in line with the brand.
Various design elements visible to users, such as fonts and their sizes, colours and content, are tested during this phase. This ensures that your site is free of grammatical errors, unorganised elements and unclear visuals because otherwise, players may become suspicious of your brand. It might lead them to visit other sites instead. Thus, these minute details should be double-checked.
Content Testing Checklist for Casinos
Here's a list of what you should do when conducting a content test:
Verify any grammar or spelling mistakes
Check if copy and elements are correctly aligned
Check if there are broken images or videos
Check if the content is organised, coherent and easy to read
Check if fonts and colours are optimised and consistent.
Accessibility Testing
Accessibility testing can be considered part of usability testing since this QA procedure tests if your page is available to everyone, including those with disabilities. Doing this test ensures every searcher can access your website and expect an easy and seamless user experience.
For others, knowing what website accessibility is and why online casinos need it is too troublesome. But this is important if you want your online casino to cater for everyone. If a certain demographic cannot leverage your product's features to their full potential because of disabilities, you won't be able to reach out to them, so this QA testing should be a mandatory stage.
To make the user experience universal for all, the World Wide Web Consortium (W3C), an international community that sets global web standards, created a guideline for website accessibility. Check it out below:
Understandable – The content of the user interface must be readable by providing a meaningful statement rather than colour-coded directions.
Perceivable – For the end user to understand an interface and information, they must be presentable. For example, use alt text in images so even those who cannot see can still perceive the image.
Operable – Throughout the user interface, navigation must be accessible and fully operational. For instance, consider keyboard navigation.
Robust – To be accessible to all users, the content of the user interface must be strong. It should be compatible with user agents viewing a page on different browsers like Google Chrome, Safari, etc.
Keyboard navigation plays an essential role in ensuring website accessibility. Because mice and trackpads demand finger control, users with motor difficulties may be unable to use them to interface with their computers. So, make sure a web app's keyboard navigation is simple. Follow universal keyboard navigation, such as pressing the up, down, left and right buttons to scroll in different directions.
Accessibility Testing Checklist for Casinos
Considering the W3C guidelines, here's a list of what you should do during this test:
Ensure that:

the site can be accessed without using a mouse
buttons can be clicked without a mouse
every image has alternative text
fonts are large enough
proper header tags are used
captions or scripts are available for video and audio materials
there is no need for a keyboard to fill out any forms

Keep web page layouts the same and ensure the user navigation is consistent throughout the website.

Optimise your website for better SEO with QWERTYLABS
Going through all the mentioned stages is critical to solving your site's issues and making it 100% ready for launch. Additionally, it ensures not only a seamless user experience but also optimised website performance and functionality. All these translate to better metrics: longer dwell times, more traffic and higher conversion rates. Thus, QA checking affects how you convert casino web traffic into leads and sales.
That's why we prioritise it here at QWERTYLABS. We know that website QA checking is necessary when building our customers' websites. Whether we're doing SEO link building, creating content or protecting brands, we ensure every step is double and triple-checked for your needs. Contact us today and see how we can get you optimised results.
Website QA Checklist FAQs
How often should a website QA checklist for a casino be conducted?
Do website QA once a month. By doing this, you'll be able to spot any important problems—like broken links or missing H1 tags—before they negatively impact the user experience or your SEO.
What happens if a website fails the QA checklist for a casino?
Failing QA can seriously affect your website's reputation, leading to losing potential and loyal customers. If your users don't get their expectations from your site, they can go to a different website that can fulfil those.
Can a website QA checklist for a casino be outsourced to a third-party company?
Yes, you can. Some third-party testing companies ensure that your sites are completed successfully in the shortest possible time.
How long does conducting a website QA checklist for a casino take?
Website QA testing can take up to 2 to 3 hours, depending on the size of your casino.
Is a website QA checklist for a casino a one-time process, or must it be updated regularly?
Website QA should be done regularly to ensure any updates or changes made on the site do not negatively affect the overall user experience. Thus, it can be done monthly.