More likely than not, your casino brand already has content on the website. However, it needs to be content that's relevant to your business and target audience. The core of brilliant content is not just about creating something and publishing it online. You'll need to have a content marketing strategy if you want to optimise the potential of that certain campaign fully.
Marketing tactics and campaigns are bound to fail or deliver under-optimised results if there are no strategies at their foundation. That's why you need a successful content marketing strategy that QWERTYLABS can deliver! Dig into this guide to understand how we can help you develop your marketing strategy for your casino brand.
What is a content marketing strategy?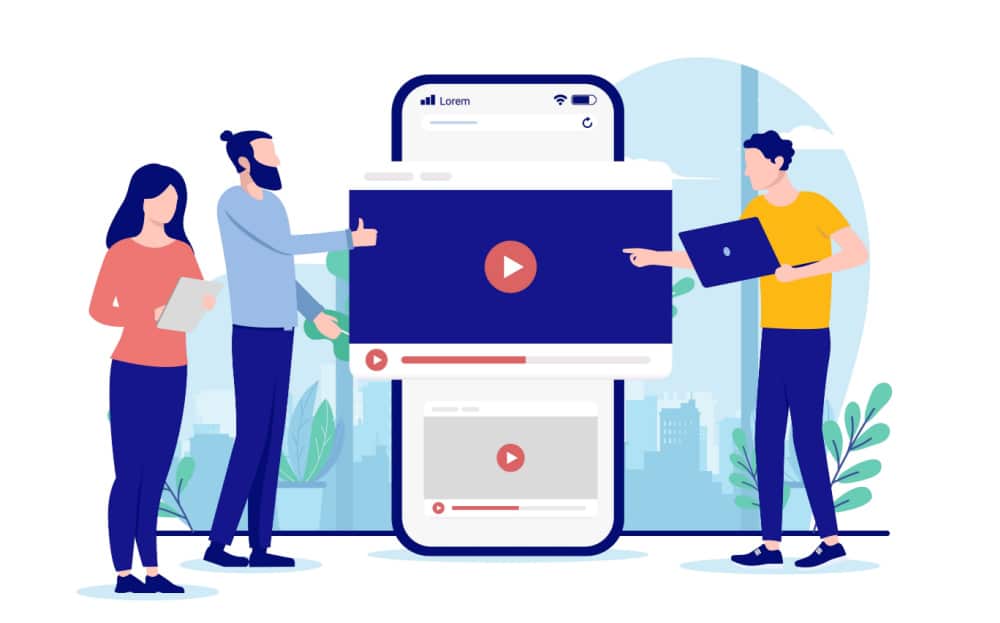 At its core, content marketing is a strategy used to attract, engage and retain an audience. With this, you develop and distribute relevant and useful content such as blogs, newsletters, whitepapers, videos, emails, social media posts and other media which will engage current and potential customers.
This establishes your casino brand as an authority and a thought leader in the industry. By publishing content and distributing it in various ways, you boost trust among your audience and retain their interest in your brand. Moreover, when done right, content published by your brand would convey expertise that would make customers feel valued.
The importance of a content marketing strategy
Content marketing strategy is important for your business because it lets you reach out to your audience and let them know what's unique about what you're offering them. It's something casinos especially shouldn't overlook since your punters need to be engaged with content relevant to their experience on your platform. When done right, an effective content marketing strategy can:
Increase online visibility
Online visibility is essential for your casino to thrive. Having the right content strategy will help you attract more punters to your websites, especially if you target their pain points. That's why it's important to have educational and informative content shared through your website and other social media platforms so you can reach out to potential customers. This also increases your online presence and visibility, giving you more chances to reach out to people in different demographics.
With content marketing, you can drive more traffic to your website. When you have informative content, your punters trust your website more, and you make them feel more comfortable using your platform. This generates more leads and cultivates relationships not only with current players but also with potential customers as well.
In the casino industry, loyalty is critical in a business. The more loyal the punters are to your platform, the more business you generate. Offering engaging content to your customers builds their trust and loyalty to your brand. Moreover, these punters will see you as a thought leader in the industry because they get informative pieces from your content.
Content development is a must if you want to improve your brand's authority. That's because, with the right content, you can become the thought leader of your particular niche. Not only does this help build trust, but it also positions your casino brand as an authority in the niche.

How to know if you need a content marketing strategy?
Every business, especially casino brands, needs a content marketing strategy. Otherwise, how will you get the word out that you're offering your services? If you're already creating content for your business, you need a strategy to make sense of the efforts you make.
Focusing too much on generating content and not allotting time for strategy gets you at risk of not seeing the bigger picture. It's a crucial mistake one can make in content marketing, and you need to avoid that for your casino brand to prosper. A sure way to get you started with content strategy is with QWERTYLABS. Our dedicated team of SEO strategists and content creators can help you make strides in the digital marketing sphere.
12 steps to creating content marketing strategies for your casino brand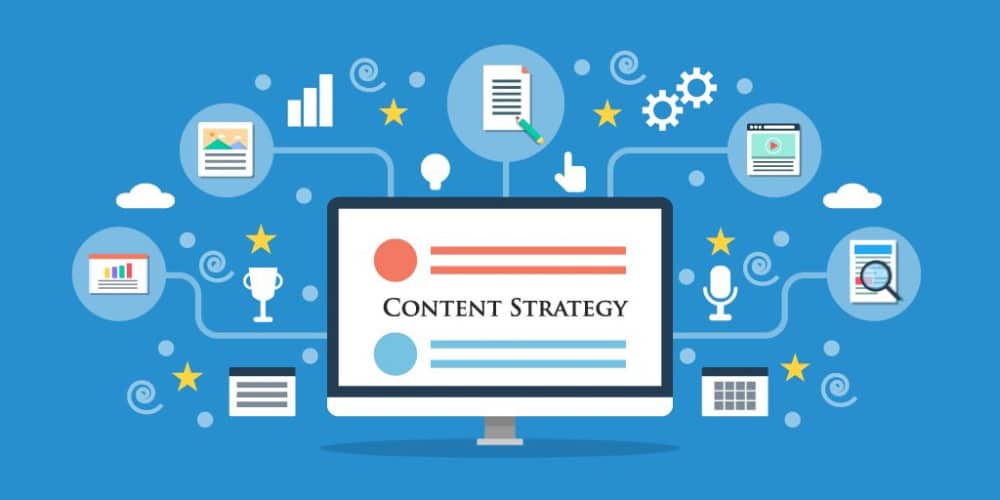 Starting your content marketing strategy from scratch can be overwhelming, especially since there's so much to consider. Luckily for you, our team at QWERTYLABS will guide you through the step-by-step process. Follow through the sections below to understand how content marketing works and what you should do when creating a strategy for your content.
Set your mission and define your goals
To start, you must first create a mission statement. This brief statement defines what's important when creating your content so everyone involved in the process stays on track. It should include your target audience, the content you'll use to reach out to them and the benefits they'll get from your content.
While the mission statement covers what your audience will get from your content marketing strategy, your business goals, on the other hand, outline what you'll get from it. Typical goals for content marketing include:
Improving revenue
Making more sales
Getting more traffic
Improving perception of your business
Reducing marketing costs
Adding engagement in social media.

Establish your KPIs
To achieve your goals, you must make them specific and measurable. That means you have to set key performance indicators (KPIs) to quantify your defined goals for your content marketing strategy. KPIs will let you know when you've achieved the goals by providing you with milestones that can be ticked off. These typically include what you plan to achieve with revenue, sales, traffic, SEO and other aspects of digital marketing, such as email marketing and social media metrics.
Know your audience
Knowing your audience is the next step to a successful marketing content strategy. This will make clear who your audience is so you can create the right content to reach out to. To fully understand who your audience is, you have to take three steps:
First, collect the demographics of your visitors, email subscribers and social media followers. These include their age, gender, education and income. You'll also need to acquire their key interests, which you can find on Google Analytics. Go to Audience and then Interests. Find the overview to see which market segments your web visitors fit into.
You can also obtain demographic information from social media insights. Just go to the Page Insights or Analytics section of your account, and you can find ready information provided by the platform.
Collecting customer feedback is another way of learning more about your target audience. Doing so gives you insights to:
How they receive the content you're producing
What their urgent needs are
How you can address their pain points with your content.
Collecting feedback from your target audience is simple. Create a survey using any tools and send them to your email subscribers or put them on your website.
Once you have demographic data and customer feedback, you can flesh out your buyer personas. These are also known as customer avatars which describe your ideal readers and customers so you can target the content better.
Your buyer personas should include information about the following:
Aggregate pain points of your customers
Their challenges
Their sources of information
Their behavioural motivations.

These will give you a better understanding of what kind of content your audience responds to, how to help them and what to do to make them care about your content.

Assess your current position
If you already have a casino site, it's more likely than not that you already have content on your website or social media. The next step is to figure out whether the content you already have is helping you meet your goals. To do this, check the following steps:
What you need to do first is carry out a content audit on your already existing content. This will help you assess their usefulness and identify the gaps you need to fill. When auditing your content, you need to first log all your site content into a URL crawler tool that will list all URLs, analyse page titles and descriptions, find duplicate pages and create sitemaps.
See how your content is working
After the audit, you need to assess the usefulness of your content. Look for metrics like:
Are there inbound links to your content?
What are the keywords search engines rank for associated with the content?
Is the content widely shared?
You can get information about these metrics from top SEO tools your business needs, like SEMRush, which has features like site audit and position tracking. This will tell you which content is effective and which needs improvement. It can also tell you which content you've created needs to be removed or completely replaced and overhauled.
Once you've figured out which are working and which aren't on your content, fill out the gaps you can exploit. Some of these can be the following:
Keywords related to your niche that you are not targeting
Questions your audience is asking that you're not answering or
Content that's ranking but could be improved to reach better ranking at Google's SERP.

Run a competitor analysis
Your competitors might have made content plans on their own. You can exploit this by running a competitor analysis and looking for key metrics such as the following:
Their publication frequency,
Distribution channels,
Content types,
Marketing tactics
Target keywords.
Analyse all of these and figure out how you can do better in a way that can serve your audience. However, it's not good to copy what your competitors are doing. What you need to do is find what's different between your strategy and theirs and work your way to making it better for your brand.
Figure out the best content channels
Don't try to do everything at once. Figure out where your audience is hanging out and where you already have a successful online presence. It's best to focus on what is working and then expand from there. Again, Google Analytics is your best friend. Go to Acquisitions and then Social. Then under that, go to Overview to see the main social networks on which your content is being shared. With that, you can plan which channels to put your content on.
Decide on your content types
Before writing your content, you must first decide what content type you need for your casino brand. There's a wide range of content types to choose from, and choosing one depends on what you want to do with it.
Blog posts are essential to your content marketing mix because they deliver strong results. So ideally, your blog posts should be actionable, valuable and shareable. It should also include a range of article types to make it more varied and dynamic. Moreover, video content marketing for casino brands is also a must. It's a medium proven to engage visitors to keep them on-site for longer. People tend to gravitate towards visual media, which improves lead generation and reduces abandonment.

Identify resources and allocate them accordingly
Knowing what type of content you're planning, who it's for and where you're planning to share it is only half the battle. You'll also need to know the logistics of creating the content. You'll need to identify the following key roles:
Know who's in charge of content creation
Who will be in charge of content planning and creation? This is about allocating roles to your team. You need to think about who will oversee the project and who will be responsible for individual deliverables.
Know what tools and resources are needed
Next, figure out how you're going to create the content. Are you going to hire in-house content creators or freelancers? Will you need software programs for your content creation? These questions will help you figure out the logistics of how to create the content.
Identify content workflow
Finally, you must determine what the content production process will look like. For example, if you're going to write a blog, the process may look like this:
Create an outline and have it approved
Write the post
Create images to accompany the article
Send the article to the editor
Make changes
Upload the article
Publish the article.

Create a content calendar
You can't create the content just yet. You also need to know exactly when you want to publish the content for each platform you use. It's essential to use a content calendar to get all the content scheduled. This way, you have full control over the whole schedule according to your SEO strategy.
Create content
After assembling all the content you want to create into a calendar, it's time to choose one and work on it. For example, you chose to do a blog post. You must first:
Find out what's already out there and determine how your content can add value to your audience. This means doing a quick Google search to know what your competitors have already done for the topic. Aside from this, you also need to include keyword research to identify the items that will help rank your article on Google SERP.
With the right research and keywords, you're ready to make your content. By this time, you'll have to think about how your brand's personality will be reflected in the content you're writing. You'll either want to be professional sounding, casual or something in between. Aside from that, you also have to show your audience expertise without sounding patronising or condescending. Make sure to incorporate all the keywords and entities from your research into the content you're writing. This is essential so that your article will run on Google's SERP.
Distribute and market the content
After writing and publishing your content, you must distribute it to your audience. You might want to set a schedule for sharing your content on social media, use email marketing to distribute the content to those subscribed to your website and notify influencers to help spread the word about your content.
Distribution is as important as the research part of your article. Without the right marketing strategies, you won't be able to distribute your work effectively to your audience. With our help at QWERTYLABS, you'd find ways to improve your content marketing strategy.
Measure your results
Content marketing strategy does not end when you hit publish. Even after you've distributed your content to your audience, there are things you can do to improve your SEO strategy. What you want to do is return to the KPIs you've set at the beginning of the content strategy planning and see what things changed and whether or not you're hitting your targets.
Again, Google Analytics is a good tool to help you measure the success of your campaign. With this tool, you can see how your content is performing. You can also use SEMRush to help assess the KPIs for the search rank of your content. Monitor your progress and tweak the content marketing strategy at regular intervals. This ensures your content is always up to date.
Carry out a winning content marketing strategy with QWERTYLABS
Creating content for your casino brand is no walk in the park. There's a lot to consider and plan for; that's why you need help from professionals like QWERTYLABS. With our help, you can rise through the ranks on Google SERP and optimise your content to turn leads into sales.
Ready to turn your brand into a leader in your industry? Get a content marketing strategy with QWERTYLABS and make the most of your online presence. Take advantage of our extensive services, and contact us today!