For your sportsbook to thrive, spreading the word about your services is just the start. You also have to make sure you organically appear on the first page of Google search results so people can easily find you. And for that to happen, Google needs to recognise you as an authoritative and credible source.
That's why sportsbook backlinks are essential, especially amidst the Google Spam update that removes low-quality content. When websites link back to your page, this improves your referral traffic, website credibility and rank on search engine results.
However, organically generating backlinks for your sportsbook is next to impossible. Luckily for you, QWERTYLABS is here to help you find the perfect backlinks for your brand. Scroll through below to learn more about these and where to get them.
What are backlinks
Backlinks are links to other sites on your website as references for clients and readers. It's a link from a page on one website to another. If a blog or a website links to your site, that's a backlink from them and vice versa. Simply put, a backlink is a website vouching for authenticity so your website has stronger integrity. This then makes appearing on Google's first-page search results easier.
Additionally, sportsbook backlinks are necessary when building your SEO strategy and boosting site engagement for your gambling site or sportsbook. That's because link building can:
Boost your rankings
Google and other search engines see backlinks as a vote of confidence for your website. The more your website is supported by backlinks, it's more likely for your site to rank for relevant search queries. However, you must ensure these are relevant backlinks related to your website's niche-specific content.
Increase discoverability
Search engines are designed to find new content by revisiting pages they already know and finding new links. Having backlinks on other websites related to your niche will help search engines discover your site so you can get included in search queries.
Search engines revisit popular pages more often compared to pages with lesser traffic. So if you have backlinks from popular pages within the sports betting industry, your niche sportsbook content will be discovered faster.
Increase referral traffic
When someone clicks on a link to your website from a different site, that's called referral traffic. Link building increases referral traffic because if the audience from a different website clicks on your backlink, they'll get redirected to your page to get more information.

What makes them so expensive and hard to secure?
Generally speaking, backlinks are inherently valuable for brands and companies since they are one of Google's main factors in ranking websites in search results. Thus, they're in demand no matter what industry you are in. However, securing links for sportsbooks takes a lot of work, considering the industry's nature.
Gambling isn't something people typically reference on their websites, so it's more challenging to create a sportsbook backlinks strategy. Some sites think linking to online casinos is controversial, especially in regions with tight gambling regulations.
For this reason, casinos and bookmakers often resort to paid services to generate organic-looking backlinks. But since only a few websites want to link sportsbooks on their pages despite the high demand, those who offer these services charge a high price.
To buy sportsbook backlinks cheaply, you must find a reputable company offering link-building services that can help you with this challenge. QWERTYLABS can give you the best results that your website needs to rank in Google and other search engines.
How do sportsbooks get backlinks?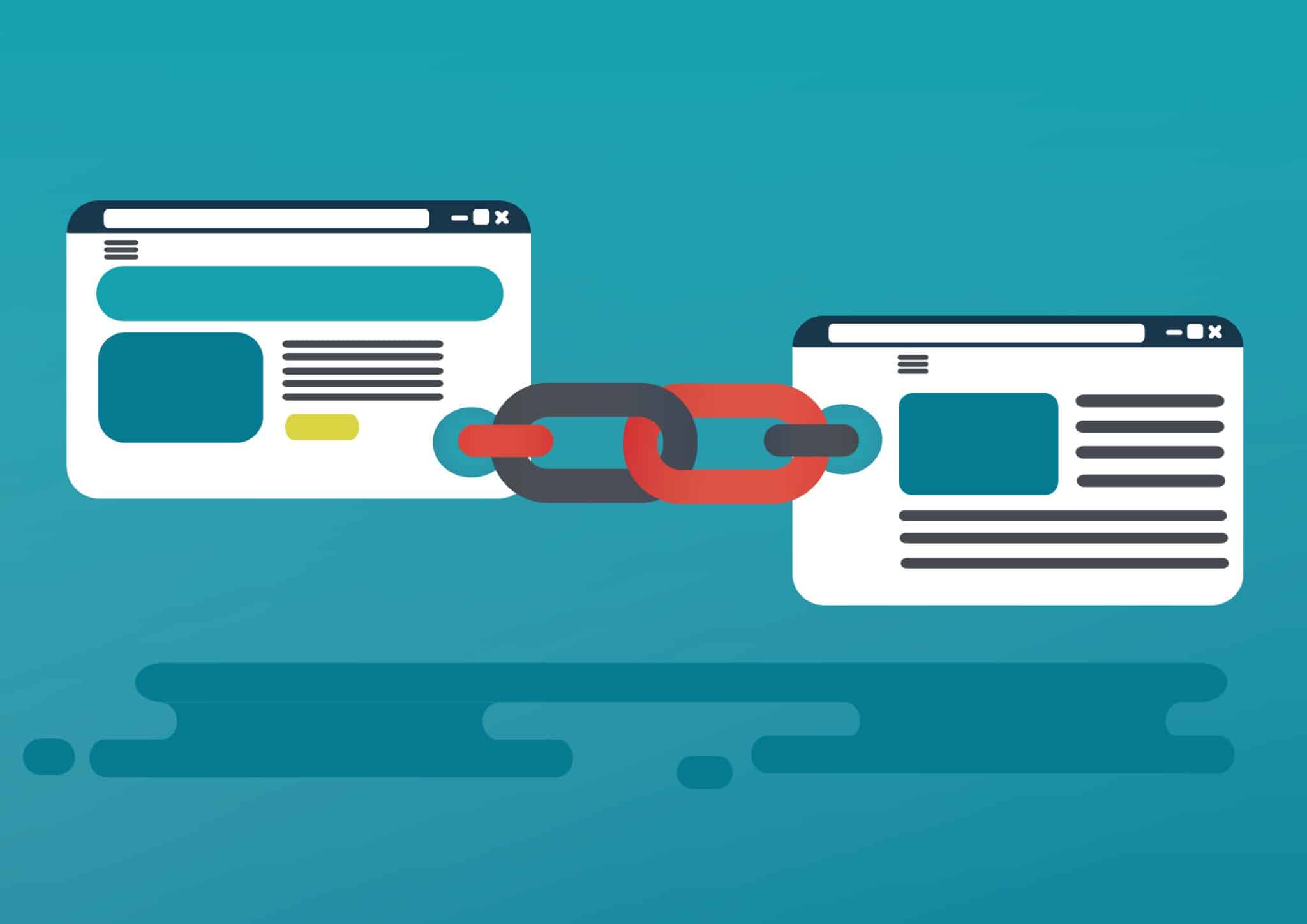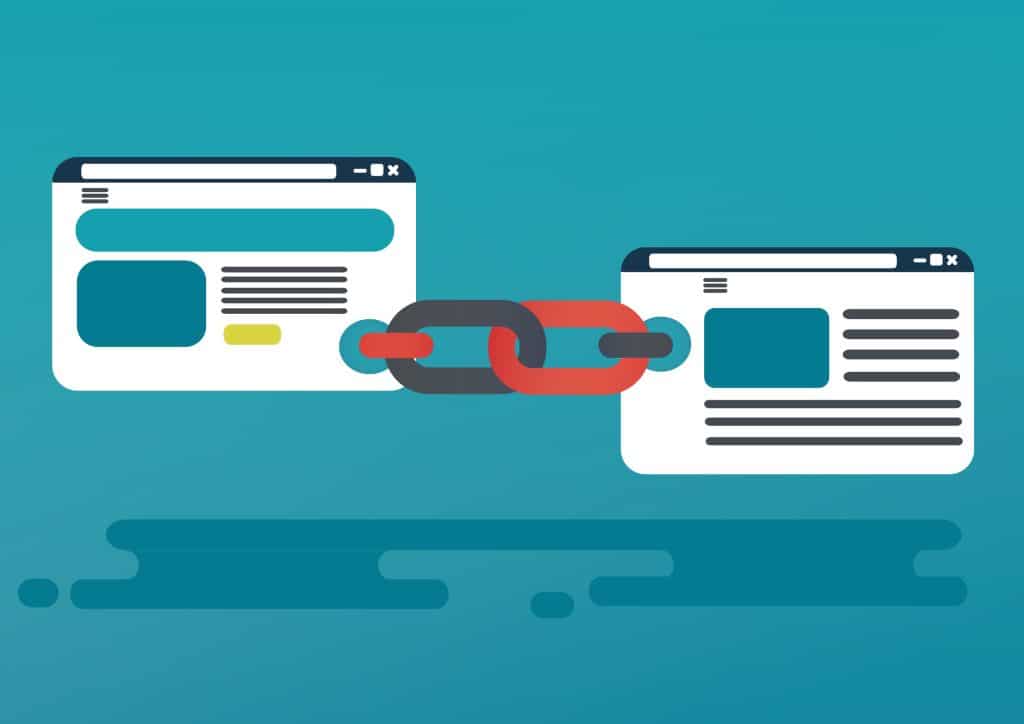 Finding sportsbook backlinks may be challenging, but it's possible. Below are several ways many bookmakers obtain quality backlinks for their sites:
Paid links – The sportsbook pays for a third-party website to feature a backlink that points back to its site.
Link swaps or link exchanges – The sportsbook and a different website agree to link one another in their respective content.
News or public relations campaign – This method utilises larger media outlets that link back to your website by posting reviews and other news content relevant to the sportsbook's website.
Shoulder niches – This method of building links uses similar niche sites to the sportsbook to get quality backlinks on the site.
Benefits of having sportsbook niche backlinks
If having backlinks were so difficult and expensive, why do it still? That's because the benefits outweigh the struggles of the process. Here are some of the benefits you can gain from effective SEO link-building:
Website growth
Without backlinks, the best ways to get organic growth for your sportsbook is to gain followers, run paid ads or hope that people stumble upon it while scouring the internet. These aren't guaranteed methods of securing traffic and exposure to your website.
But with backlinks, you can ensure increased exposure in Google and other search engines. This can influence your ranking in search queries, which makes your site more accessible to people looking for relevant content.
Higher ranking in search engine results pages
Backlinks are your way towards ranking high in SERPs. The more high-quality backlinks are interlinked within your niche content, the higher your ranking will be on Google's search results. Moreover, these links also help legitimise your site in the eyes of Google and increase your trust in them.
Improved domain authority
Google determines how authoritative a website is with its metric called domain authority. High domain authority helps your website grow and legitimises your sportsbook as a brand. The higher your domain authority is, the more likely your website will rank on SERPs. To increase this, you have to secure high-quality backlinks from reputable websites.
Increased traffic
All websites, sportsbooks or not, always aim to increase traffic. That's because the more people visit a site, the more chances they will convert into paying sportsbook users. And one of the best ways to achieve this is through backlinks since it improves your search rankings on Google. So when people search for sportsbooks, your site will appear as one of the top searches. This can only be possible if you have high-quality backlinks.
Increased return on investment (ROI)
When developing your sportsbook and building its online presence, chances are, you've invested a good amount of money which you want to see come to fruition. And to do this, you need to have higher traffic levels on your site since more visitors can lead to increased conversions and sales. But how can you do this? The best way is through backlinks.
You won't be able to legitimise your website on your own, but with backlinks, Google will trust your content more and boost your page's ranking on the search result. This will get more visitors to your site and convert leads into sales on your sportsbook.
What are the best practices for sportsbook backlinks?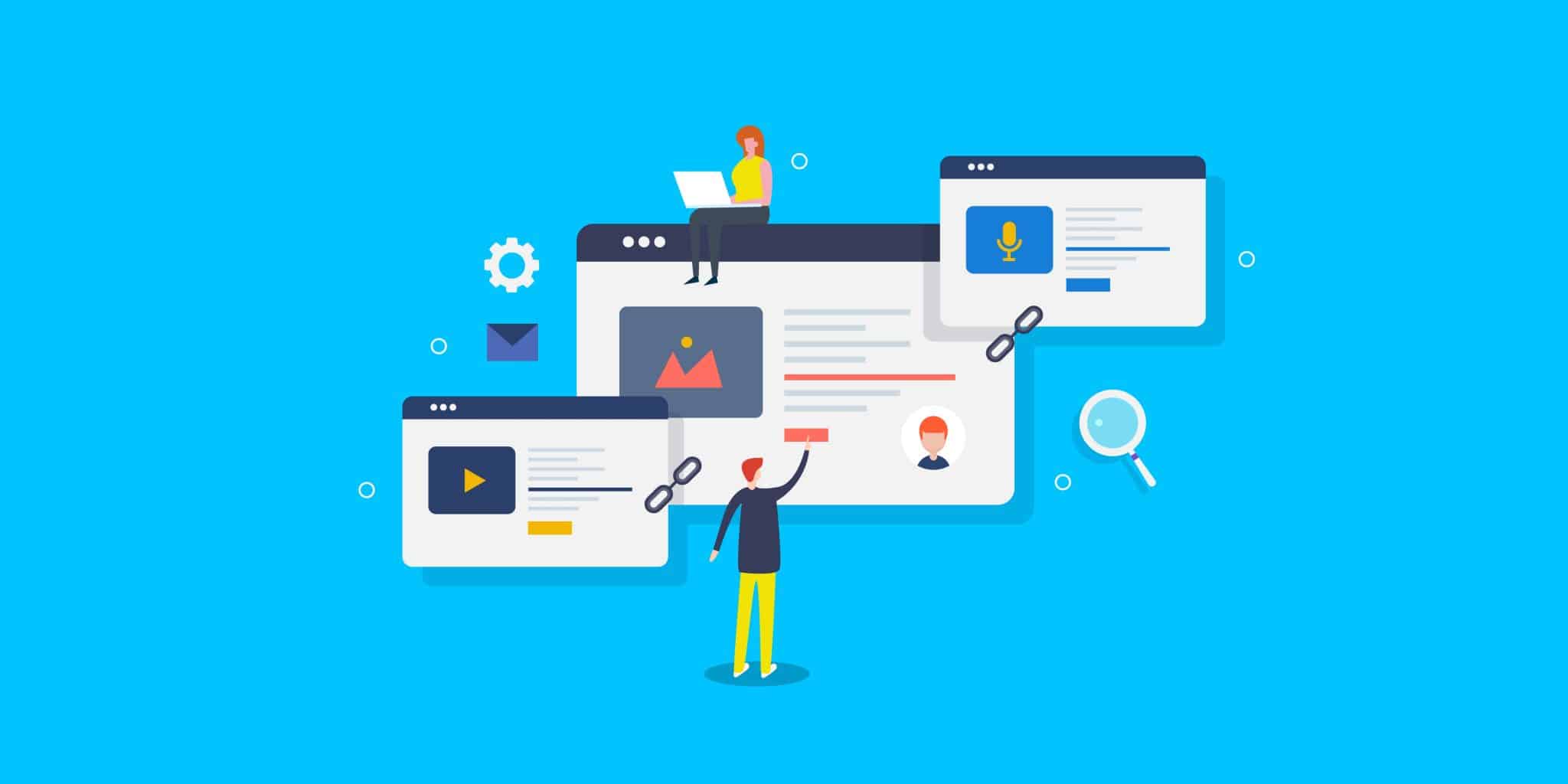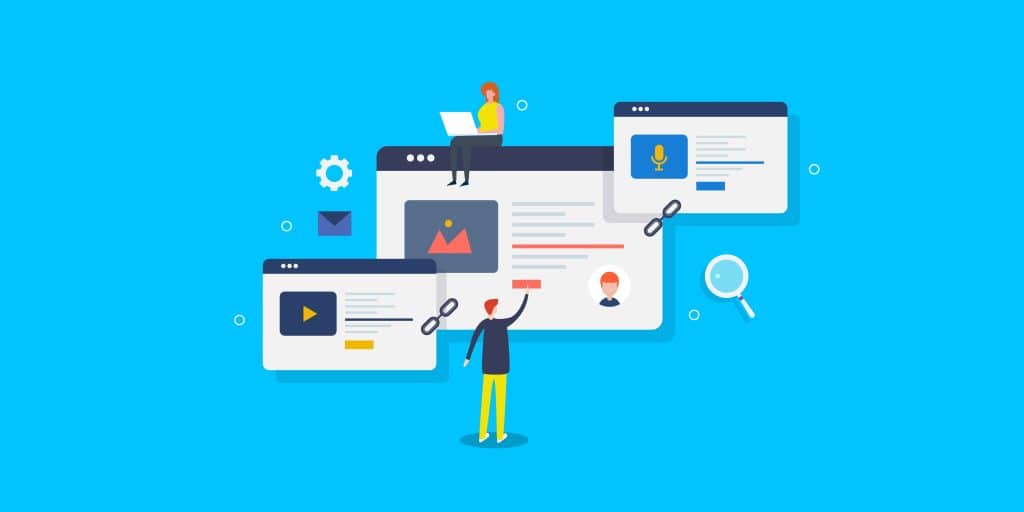 Adding backlinks for sportsbook niche sites is only one part of the equation. These will only be successful if you implement best practices to help maximise your website's potential. To get you started, here are some practices that can help you rank higher in Google:
Create shareable content
Shareable niche-specific content is key to backlinking, especially if you want to engage your social media followers. When you have relevant, fresh and engaging content, people will be sharing the posts containing the backlinks, which can increase referral traffic on your site. Eventually, this can lead to a higher conversion rate and more sales.
Create guest posts
Guest posting involves writing articles posted on other blogs and websites. It's an opportunity to post your content on industry-relevant websites and promote your brand to its established audience. When guest posting, you can include links to your website on the body copy to drive traffic from the host site to yours.
Nurture your network online
Backlinks work on the internet, so it's right to nurture your network with industry-related websites and online blogs. Doing this can encourage professional relationships and boost the potential for affiliate marketing.
It's also important to develop a strong professional relationship with the person you're networking with. This can lead to more direct backlinks through guest posting and mutually sharing social media content.
Difficulties of sportsbook backlinks
As a rule, you must have strong backlinks for a good SEO strategy. That's because search engines are optimised to use links to perceive the validity of your website. Without these, you wouldn't be able to rank higher on Google's or other search engines' results pages.
It's easy to create a network of blogs and websites for backlinks for usual industries like food, finance, commerce, construction and health services, among others. However, it's a different case for gambling and sportsbooks. For one, it's already challenging to create organic backlinks for gambling because of its controversial nature. Moreover, many website owners have certain images they want to maintain and don't want to be affiliated with anything related to betting or gambling. If they do offer links as a paid service, it's often at an unreasonable price.
This makes it challenging for sportsbooks to use backlinks organically. Not only is it difficult to find networks of blogs and websites to backlink for you, but it is costly too. This is especially the case if you opt for paid services which Google frowns upon, even though it's the only remaining option for sportsbooks.
Fortunately, there's a solution to this. You can hire an expert SEO team like QWERTYLABS to help you establish backlinks for your website. Our team of expert SEO strategists and pool of writers is well-equipped to handle backlink limitations for sportsbooks.
It's guaranteed these difficulties won't be a problem for us when we work on your website backlinks. Our team will work around them while ensuring that you get quality results that can greatly benefit your sportsbook.
How QWERTYLABS can help you obtain backlinks
Our team at QWERTYLABS understand that backlinks are important when establishing your sportsbook brand. That's why we employ smart link-building methods tailored to your SEO needs:
Quality sources
Rest assured that QWERTYLABS only reaches out to quality sources online for your backlink needs. These websites have high organic traffic, which can lead to more conversions and sales and increase your ranking in search engines. Aside from that, our team reaches out to various relevant websites specific to your niche to provide you with the best backlink options.
Content outreach
As one of the leading link-building service providers in the gambling industry, our team at QWERTYLABS have partnered with thousands of website owners worldwide. This allows us to help you find the right niche website to cater to your needs, specifically in link building. Moreover, the backlinks from these established partner sites can help fuel the link juice needed for your website to rank on search engines.
Independent domain network
You can count on QWERTYLABS to build an independent domain network that will only be used for your brand alone. This means that other competitors cannot use these sites to build links. We can help develop backlinks that will ultimately help your brand by finding websites from specific niches related to sports betting.
High-rated domains
Only some domains found on the internet help build your website backlinks. That's why we dedicate time and effort to finding high-rated domains relevant to your niche. All poorly performing and potentially brand-damaging links are scrapped from the list so your website can rank higher on search engines.
Dedicated SEO
Our team at QWERTYLABS finds ways to improve your brand's SEO strategy beyond what's expected of us. From auditing to operational updates, our team has you covered. We'll find ways to optimise your website's elements beyond your website's dedicated landing pages. This is to spread your net of keywords for more organic traffic and get more link-building opportunities.
What to do next?
Link building is an essential part of building your sportsbook brand. For your website to become legitimate, it has to rank in SERPs, and the path towards that is through establishing your backlinks. You don't have to do it independently because QWERTYLABS has you covered with our link-building services. Couple this with our high-quality content creation, and you'll have a powerful sportsbook brand ready to conquer the industry in stride.
Take advantage of this opportunity to work with the best in the industry! Contact our team today and find out how you can improve your brand's backlinks strategy in one fell swoop.