User engagement is the first step in turning your site's visitors into loyal players. To attract new players to visit your online casino, you must engage them with content rather than simply aiming for massive user traffic. One of the best ways to boost your online casino's site engagement and improve your rankings is search engine optimisation (SEO). Find out more about user management and SEO here at QWERTYlabs.
What is user engagement?
User engagement is when your visitors are invested in what your page offers, which prompts them to become active users of your website. In online casinos, this is important, so players stay and play the variety of gambling games your site offers.
Your visitors' engagement can be measured by monitoring their activity on the site, such as sharing posts, commenting on blogs, clicking on links and playing games. Moreover, it can also be determined by how long a user spends on the site. It's why it's essential to have other content posted on your online casino aside from games so that your visitors can engage in various activities and stay on the site longer.
Why is user engagement important for online casinos?
User engagement is essential since it builds a meaningful relationship between you and your readers. It leads them to trust your site more and support your products and services in the long run. This level of trust and engagement will equate to more considerable user traffic, more players and, most importantly, better revenues for your business.
Additionally, they're more likely to return to your site if they're fully engaged, which is especially vital for a business like an online casino. After all, a steady flow of user traffic equates to stable profits.
How to use SEO optimisation to boost user engagement in online casinos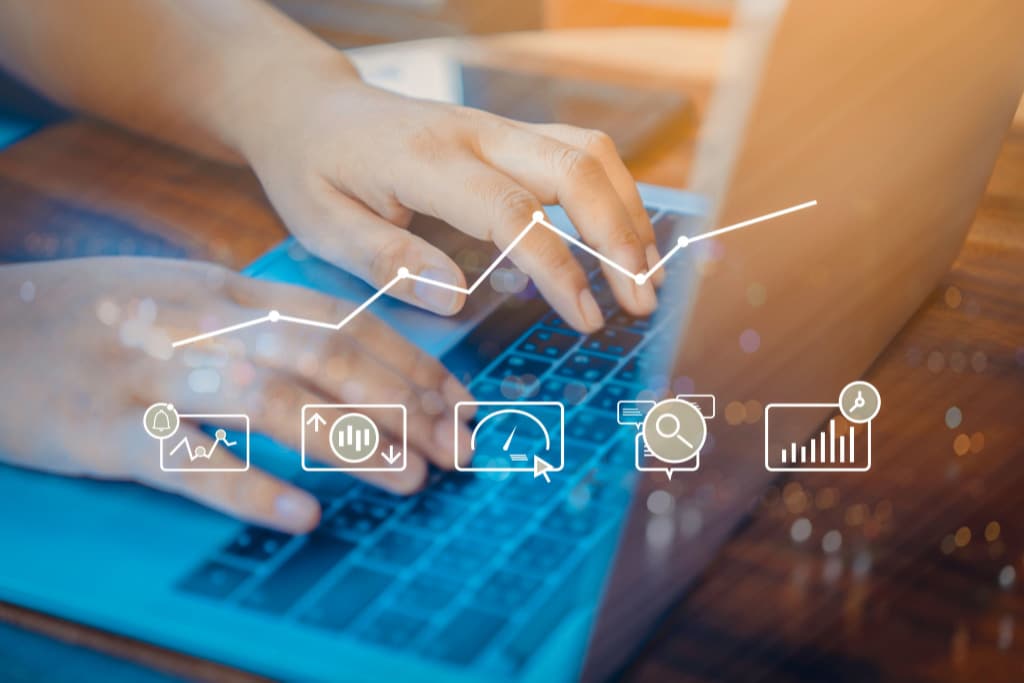 Search engine optimisation aims to increase your page's rankings on the results page of various search engines such as Google and Microsoft Bing. Having this kind of exposure means that your online casino can garner even more traffic and have more visitors that can turn into loyal players. To help you get started, here are some vital steps you should take to boost user engagement:
Fix SEO technical errors
Although SEO optimisation is a great strategy to climb the rankings of search engines, it can be deemed useless if you don't know how to use it. Here are some of the most common SEO technical errors you're unknowingly making that need fixing:
Keywords
In SEO, keywords play a huge role in leading users to your website, which is why it's important to have blogs within your online casinos. This way, when they search for something related to gambling and see that your site is a reputable online casino, they'll be more inclined to know what you have to offer.
Keywords give search engines an idea of what your blog contains and display it on the results page when those specific words are typed into the search bar. These words and phrases shouldn't be formed from what you think people will type on search engines but instead generated through keyword research. It involves SEO experts researching which specific words search engines prefer to display at the top rankings.
Once you have the keywords, you can't just insert them randomly in your blogs. You have to strategically place them throughout your content, headline and meta description, so search engines are more likely to display your content at the top of the results page. When readers find your content included on the first page of the results, they're more likely to click on it.
Links
Aside from keywords, SEO link building is also a valuable strategy to gain user traffic but can backfire if misused. To properly execute this strategy, you must make it seem as natural as possible. It shouldn't be forced by simply putting it anywhere within the article and must be relevant to the given topic.
Proper SEO link building is essential since it's one of the main factors that search engines consider when ranking sites. The higher the quality of the links incorporated in the site, the better it will do on the results page. Aside from that, you also need to look for broken links. These links cannot redirect the user to the webpage when clicked on. It's caused by several reasons, such as the page not existing on the server, an invalid HTTP code, an unreachable server and more.
Proper link building is a guide for your visitors, as you can use it to lead them to various parts of your online casino. Let's say you're writing a blog about tips for playing slots, and you can interlink the word 'slots' so that it redirects your readers to your online casino's collection of slot games. Simple things like this make your readers unknowingly spend more time on your site.
Prioritise writing for humans over search engines
Although you want to be in the best spot on the results page, your top priority should still be your visitors, which is why it's important to write engaging content to keep them engaged. A great way to do this is by putting yourself in their shoes to write effectively and answer searchers' queries.
Once you know what your readers want to find out when they click on your page, you can start creating informative and valuable blogs. It can be a step-by-step guide, a list of tips or anything they can gain knowledge from when it comes to online casinos. For example, if you're planning to post a blog that aims to inform readers about blackjack, its content should contain vital information that can help them grasp the game better. This way, they will gain knowledge and apply them to practice once they're done reading your blog.
Optimise content for featured snippets
Featured snippets are displayed whenever you're searching for something on Google. It is a box that features a specific portion of a page that directly answers the question typed by the searcher.
If you want your online casino to be chosen as a featured snippet, you need to optimise the content within your blog accordingly. Let's say you're writing a step-by-step guide on how to play a famous gambling game such as poker. One of the best ways to get chosen as a featured snippet is by featuring bullet points and numbered lists so users can get to the point. It works well if you want a bigger chance of being selected as a featured snippet, especially if you answered the searcher's question.
Improve your user's experience
Aside from your content, you should also optimise your web design since this can affect the user's experience as they visit your site. For starters, your site should run and work whenever it's visited by users who can become your potential players. It is especially valid for online casinos since your site's main draw is the collection of gambling games visitors can play. If you can't offer this to your site's new visitors, they won't bother staying and will look for other ones that provide a better user experience.
You should be able to provide a clean and sleek user experience that entices your site's visitors to explore your game catalogue further. Fortunately, several things can improve this area. Here are some of the things you can do to achieve a better user experience:
Choose an appealing visual appearance
The first thing to consider is the appearance of your website since this is a huge deciding factor on whether or not a user will stay. That's why it's crucial to pick a high-quality web design that's attractive and pleasing to the eye. You should present your offers as an online casino so visitors won't have difficulty going through them.
For instance, your site's game catalogue should be neat and separated into sections for your visitors' convenience. Once readers see that your page is uncluttered, they are more likely to stay and browse your site.
Refine site speed
The baseline standard for website loading time is around one to three seconds. This rate pertains to when the user clicks on your site and leaves within a few seconds without checking the entire blog or clicking on other links. If your page fails to load within this timeframe, you'll risk losing your visitors and affecting your bounce rate.
Since an online casino's main niche is gambling games, you should ensure that these titles load within a reasonable timeframe. Failure to do so may result in players growing impatient and finding another site that offers better speed. Some of the things you can do to improve your site's speed include:
Deleting unnecessary plugins
Compressing the images on the page
Cleaning up the code.

You can also use monitoring tools such as Google Page Speed Insights or GTmetrix to maintain an acceptable site speed.
Ensure an adaptive design
Many prefer using their phones when searching since they're accessible and handier. If your website's interface doesn't feature an adaptive design, your readers will have difficulty navigating it. That's why your site must cater to various screen sizes. With the rise of mobile casino gambling, you should have a version of your online casino optimised for smartphones and tablets.
Optimise your meta titles and meta descriptions
Meta titles and meta descriptions should be optimised since they play a massive part in the algorithms used by search engines. One way to do this is by including the most important keywords when writing them. When a searcher types their queries on the search bar about a game they're looking for, the words they used will appear in bold if you include them in your meta title and description. This way, they have an idea of what your content is about before clicking on the link.
Personalise on-site features
Personalising on-site features is a great way to increase user engagement. A simple yet effective feature you can consider is adding a 'read more' button. When readers click on it, you'll know you've piqued their interest, which will help increase your site's user engagement. Going back to internal linking, you can also scatter various links that can redirect your readers to other online casino sections.
How is user engagement measured?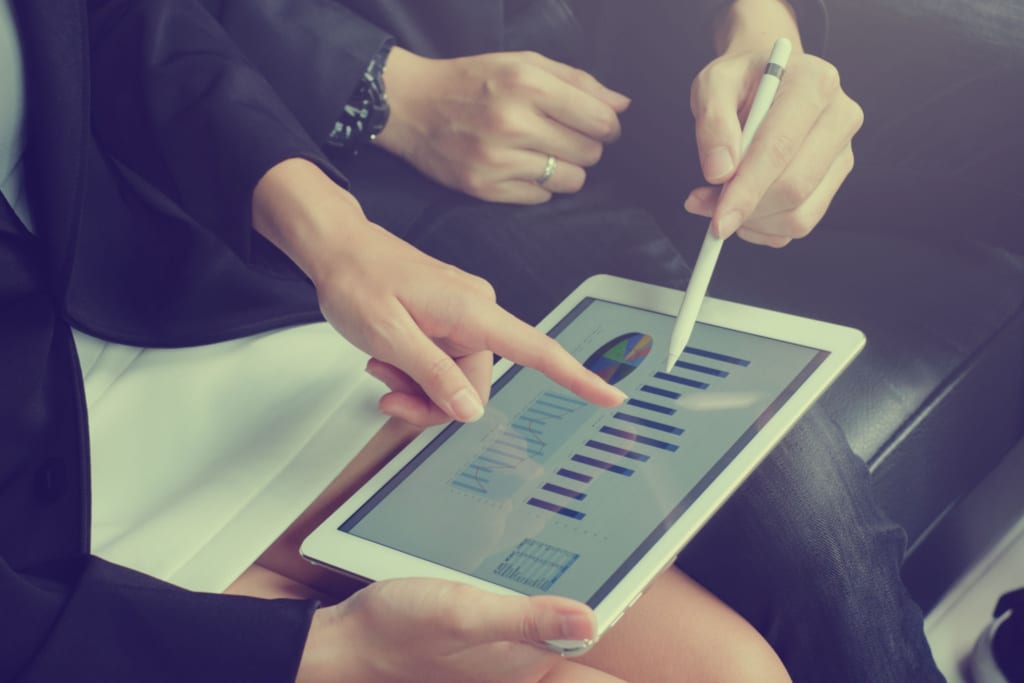 Part of improving user engagement is measuring it to know the value of your content to other people and readjust your strategies accordingly. Here are four different ways to measure user engagement:
Pageviews
Pageviews are one of the easiest ways to measure user engagement since you won't have to calculate anything. Pageviews pertain to the number of times the page is loaded and reloaded. It means that the higher the views are, the more interest it garners from visitors. A page with high page views also means a high SEO score. You can easily track this metric through Google Analytics. Just head to the Overview Tab under 'Audience' to begin.
Bounce Rate
As mentioned earlier, Bounce Rate refers to when users click on your page and leave without browsing the entire content or clicking on other links within site. This metric helps you determine how unengaged the user is when they click on your site, which can be caused by different things, such as not finding the answer they're looking for.
To calculate the bounce rate, you must divide the number of single-page sessions by the total session. The former pertains to users that leave without triggering any actions, while the latter refers to the total number of users on your website.
Let's say your single-page session is ten, and your entire session is 100. Divide ten by 100 and convert that into percentage form, which gives you 10%. However, you don't have to calculate this metric since it's already displayed on Google Analytics. Just head to Behavior > Site Content > All Pages to see the bounce rate of your pages.
Time on page
From the name itself, Time on Page pertains to how long the user stayed on your site. It can be anywhere between 2 to 10 minutes, depending on the article's word count. The time begins when the user clicks on your site and ends whenever they move to another page or leave the site.
Contrary to Bounce Rate, Time on Page helps you determine how engaged your users are with your content. You can find this information by heading to Audience > Overview and selecting the metric from the drop-down menu of Google Analytics.
Conversion rate
Conversion rates can be determined by user actions while on the site. It includes sharing a link, leaving a comment, downloading a file, etc. The more actions they perform, the higher the user engagement is. You can individually set what your site considers a conversion which is vital if you want to calculate the actual rate. You can measure the metric by taking the number of goal conversions, dividing it by the total sessions, and multiplying by 100.
You can easily set goals in Google Analytics by going to Conversion > Goals > Overview. You can click on the drop-down menu and select your desired goals there.
Start giving your online casino the engagement it deserves!
Give your online casino the engagement it deserves when you follow the tips mentioned above! By building a meaningful relationship with your readers, you can start garnering loyal visitors who'll support everything your site offers, from its blogs to gambling games, promotions and more!
Once you're ready to attract millions of followers to your content, contact us here at QWERTYlabs. See how you can gain user engagement and increase the number of your visitors, who'll turn into a loyal player base!