As home to the most prestigious clubs and leagues, the United Kingdom is undoubtedly one of the world's sports hotspots. According to Sport England, during significant events such as the Premier League and World Cup, an estimated 1.5 to 2 million fans crowd the stadiums just to show support for their favourite club or athlete. It has contributed at least £39 billion to the nation's economic growth.
The industry's continuous growth also paved the way for sports betting to flourish among fans. Many bookmakers took this opportunity to market their services to fans through wagering as a form of support during matches.
If you're one of these bookmakers who want to catch the attention of your target audience in the United Kingdom, you can start by knowing what top sports to write about and how to market them. Learn more about these here at QWERTYLABS.
Top popular sports in the United Kingdom
If you are planning to produce sports betting content, get to know the popular sports in the United Kingdom and how you can write about them:
Football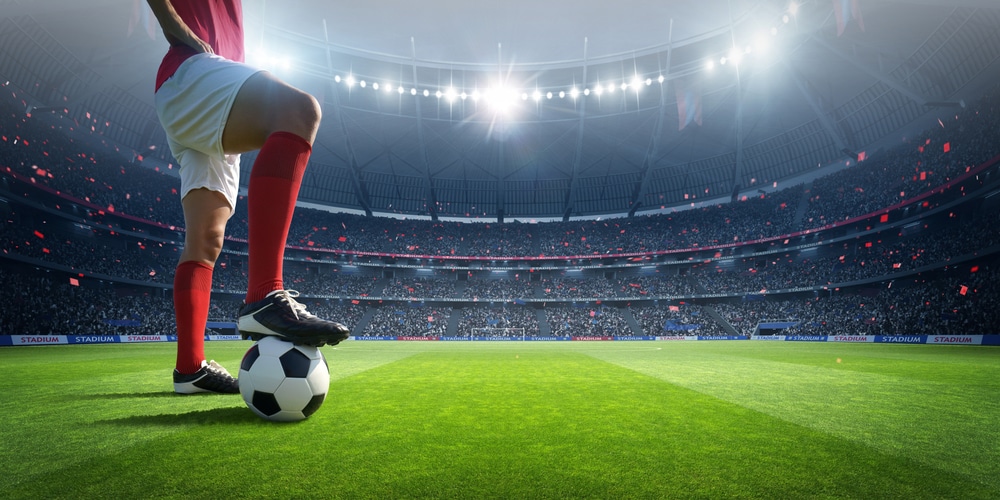 A scoring game that involves kicking the ball towards the goalpost, football is one of the most popular sports in the United Kingdom. UK fans would travel miles to watch their favourite clubs play live and make history. This kind of support and dedication is present in the English Premier League. Every season, sportsbooks would roll out bets and odds to make watching matches more exciting for fans. These renew annually based on the teams' performances in the previous year.
When writing about football, the best approach is to have topics like the following:
Which EPL team is more likely to win this season's title?
In-depth feature articles per team in the league
Summary of injuries of the entire league and how these can affect a team's performance.
Aside from these, focus on each team's different assets. You can highlight each player's statistics, the coach's strategy on the field or each club's previous data. 
Cricket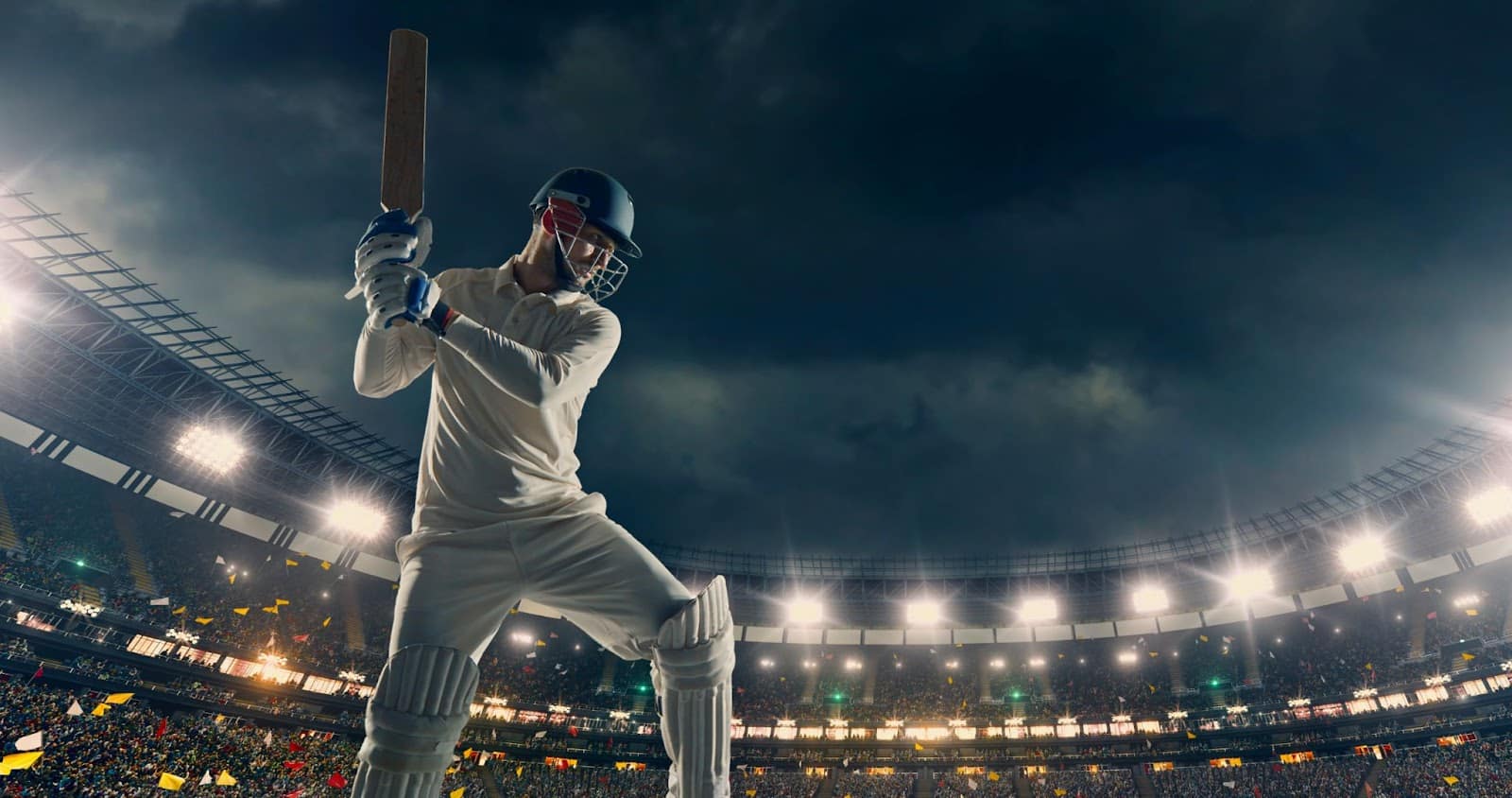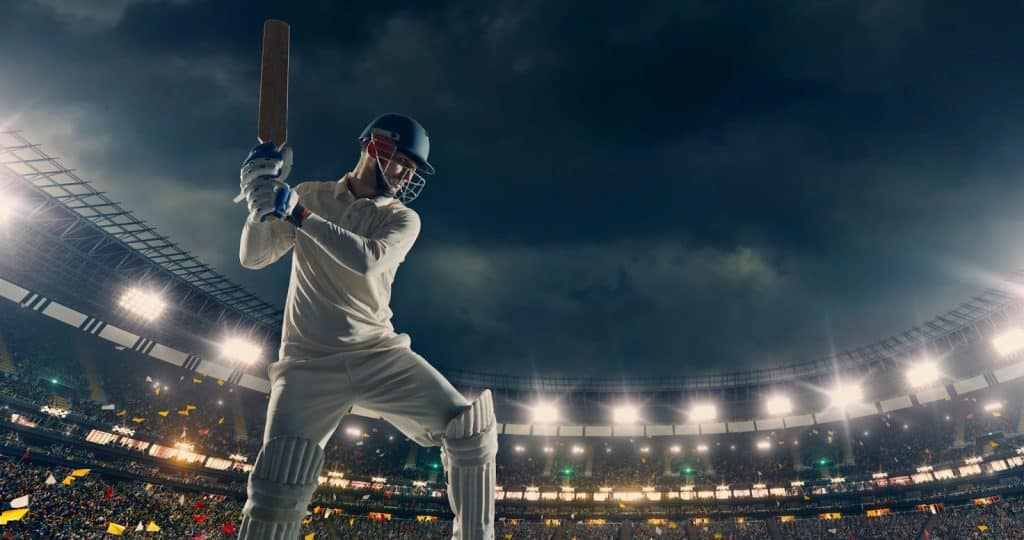 Cricket is a bat-and-ball game similar to baseball, where you need to hit the ball and score runs on the field. What sets it apart from the others is the existence of wickets at each end of the pitch. This is the only sport with many formats, such as the Test, Twenty20 (T20) and One Day Internationals (ODI). This means you have a lot of matches to bet on throughout the year since each format occurs in different periods.
Additionally, you can find different leagues, teams and players you can support and wager on, such as the Australian, Indian and Pakistan national teams in cricket. Most of the impeccable cricket players come from these participating countries:
Australia
England
South Africa
India
New Zealand
West Indies
Pakistan
Sri Lanka
Zimbabwe
Bangladesh
Afghanistan
Ireland.
When writing about sports betting and cricket, consider the format first since this will dictate the game rules and the available bets. For example, test cricket is played for five days, while T20 occurs in just 3 hours. Since the former is longer, there'll be more events and bets for you to write about here. On the other hand, the latter is shorter, which means fewer events and bets.
You also have to consider the players on the field and how they affect the gameplay. Their talents play a huge role in games, so you must familiarise yourself with their background before writing. 

Rugby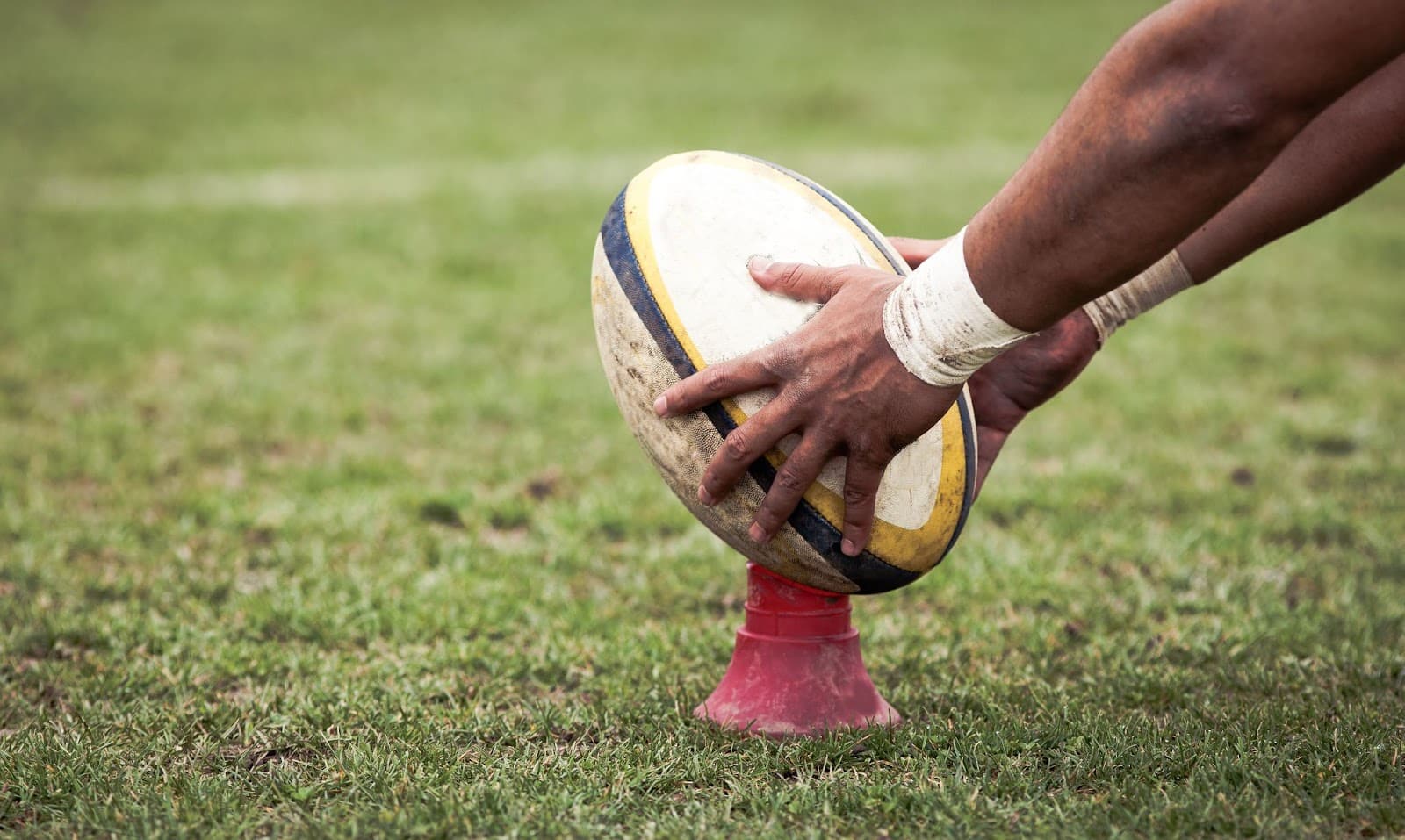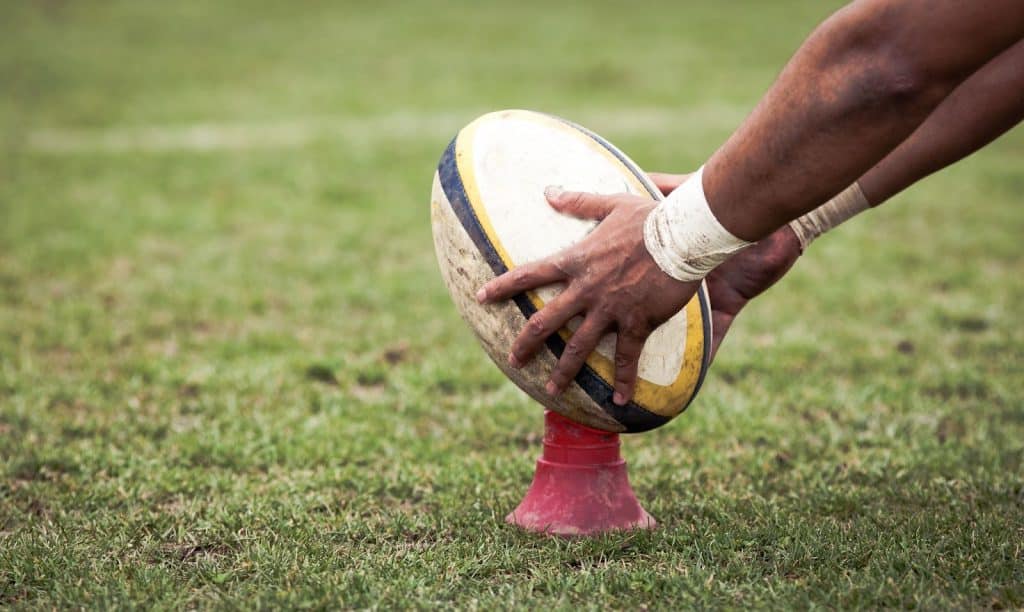 The British are also huge fans of rugby because of the exhilarating events on the field. In one match, you'd find athletes physically going head-to-head with one another just to bring and place the ball down on the opponent's touchline.
When writing about rugby, you need to let the reader know that the most important factor is the teamwork and synergy of the players. Since this is a contact sport, you must check each player's attitude since this can greatly affect the gameplay. Also, remember to look into how coaches lead their teams to victory. Their strategies could be the secret to winning.
Horse racing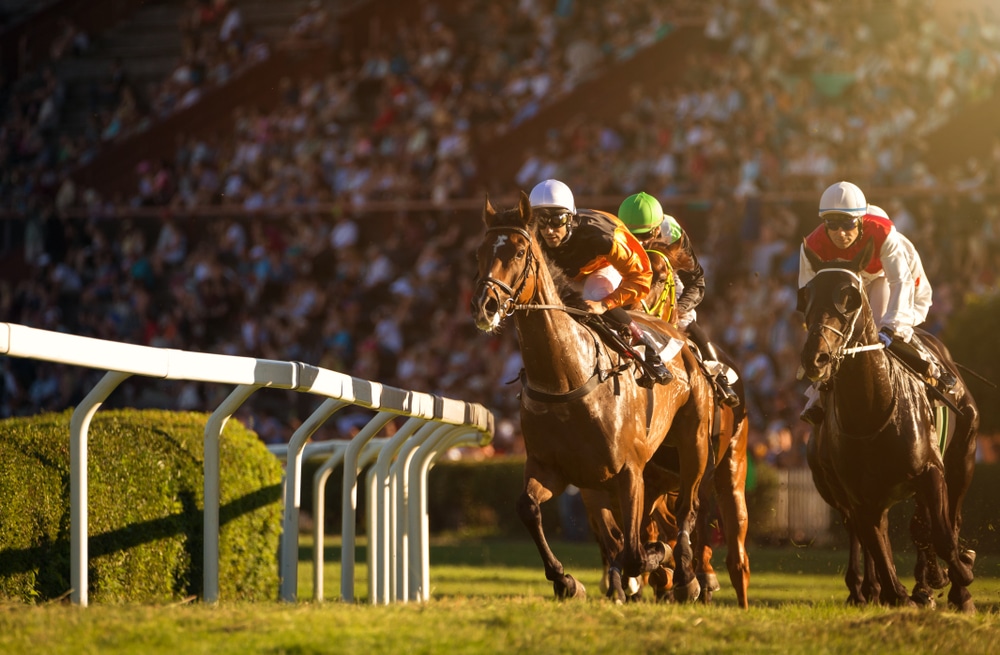 Horse racing is another sport with a huge following in the United Kingdom, and it involves two or more horses ridden by jockeys for a set distance. It's heavily associated with sports betting due to its heavy representation in the media. In terms of betting, you can wager on different factors here, such as the horse's abilities, the top finishers of the match and back-to-back winners.
Unlike other sports, writing about horse racing requires a different approach. Instead of teams, you need to study the history of jockeys and horses. These two are the ones responsible for their performance in the race. Learning about horse breeds and their victories is essential to making informative and insightful content beneficial to your readers.
You also need to include the weather condition and the track's state for each match. These factors can affect the performance of the horse and jockey as soon as the race begins.
Why are sports betting popular in the United Kingdom?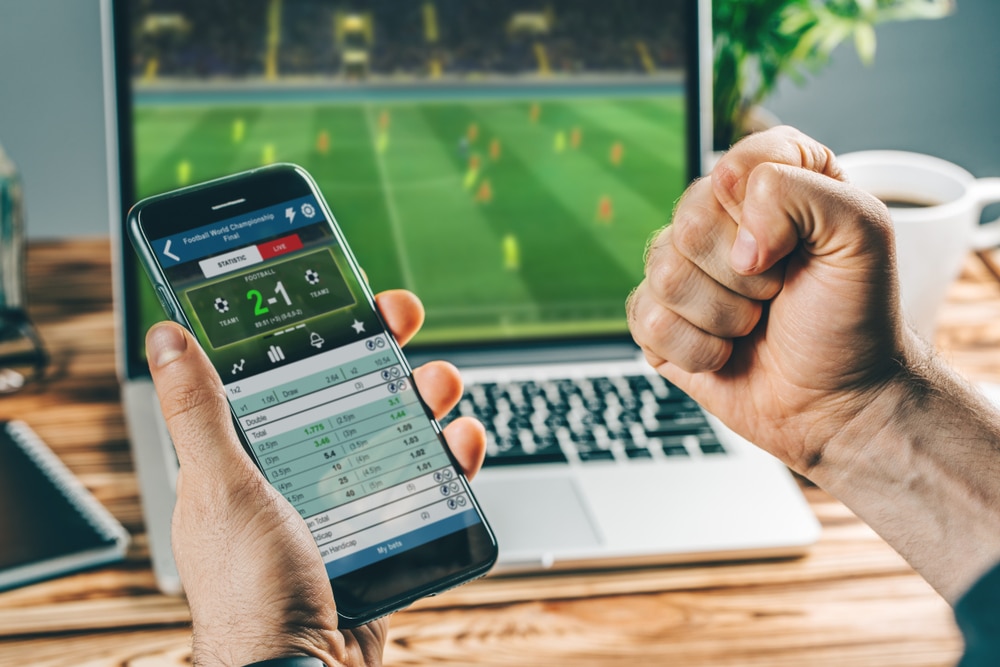 Betting became a new avenue for fans to show their support for their favourite clubs and sports. Here are other reasons why this type of gambling is popular in the United Kingdom:
Convenient and accessible
In the past, sports betting in the United Kingdom was held at stadiums or wherever the matches took place. Bookkeepers would shout and call for bets, while interested punters would approach them to buy a betting ticket. Bettors can only collect their wins at the end of a match.
Nowadays, people can access sports betting anywhere, whether they're watching in person or remotely, thanks to technology, which made it even more popular. All they need is to choose an online sportsbook, create an account and deposit funds to wager on sports.
Luxurious rewards
Most online sports betting sites in the United Kingdom reward their most loyal customers with exuberant rewards. By constantly betting as a high roller, you can get the chance to receive tickets to a different country, a cruise trip and even expensive gadgets that are hot on the market. Of course, you also enjoy in-platform perks such as customer priority and private betting rooms. This is why sports betting, especially online, has become even more popular in the United Kingdom.
A nation of sports advocates
With major leagues and clubs ranging from football to cricket based in the UK, the United Kingdom is a nation of sports lovers. This passion for sports can be seen during major events such as the Premier League and World Cup, where an estimated 1.5 to 2 million patrons crowd the stadiums every night.
As such, British sports fans stake their support through sports betting. That is why this form of gambling is a popular entertainment in the country. Moreover, most of the top online sportsbooks are from the UK, which makes them easily accessible to anyone who wants to be a punter.
Helpful tips you can use for writing sports betting content
Since there are multiple sportsbooks online, your challenge is setting your website apart from others. But before you can do that, you must first learn how to write sports betting content. Below are helpful tips you can use:
Be updated with all the news about each sport
When writing sports betting content, you must be an avid sports fan and research extensively about what is happening within the sporting community. This can expand your knowledge about the sport and diversify your writing. On top of that, staying updated with sports news keeps you one step ahead of other sports betting blog competitors. With snappy headlines and relevant content, you can catch your reader's attention and make them rely on your site instead of others for the latest sports stories.
Exposing yourself to different sports media
One of the most effective ways to write sports articles is by consistently exposing yourself to sources such as vlogs, punter commentaries, and sports features and watching relevant matches. Doing this lets you capture the tone needed for reporting matches and familiarise yourself with the latest sports tournaments.
Have a deep understanding of sports betting
The number one rule of sports writing 101 for sportsbooks is to relate it to gambling on the platform, and you can only do this by being knowledgeable. Here are some key points you need to know:
Sports betting jargon
The importance of odds in matches
Learning the different types of betting and how they work
Figuring out how you can receive your winnings after a match
Studying the process of placing a bet on online sportsbooks.
Show expertise on the topic you're writing about, and you will gain readership. If your readers get what they need from your content, they will see you as a reliable source. Then, they'll be more likely to do what you want them to do: bet on your site.
Always put yourself in the shoes of your readers
You can get carried away with your writing and forget about the message you want to convey. If ever you find yourself in this situation, all you have to do is to put yourself in the shoes of a punter. When you are in that headspace, ask yourself: 'As a punter, what kind of information do I need to see in sports betting content?' Your answer will help you formulate an angle and continuously provide supporting information.
Additionally, make sure you choose the correct vocabulary so your readers can easily understand your piece. You can also create a checklist for editing to maintain quality article standards.
Be as detailed yet concise as you can
In this digital age, a person's attention span does not last longer than 5 seconds. That's why being concise when writing articles is very important. You need to grab their interest in the first sentence of your article by providing what they need early on so they will engage. So when you write sports articles, make sure to provide the blog scoop at the start to catch your readers' attention. From there, continue the momentum by providing supporting details that make them continue reading.
When doing so, assess the relevance of the information to your topic. Create an outline and see what details you need to include or remove to make your content as concise as possible.
Putting sportsbook backlinks to use
Backlinks are links from one website to another and are commonly used in marketing content online. You can easily make your site visible to sports fans when used correctly. This is possible when you publish content that sports fans love seeing and reading. By producing data-rich content, you can attract a lot of fans that will use your website as a backlink for their social media platforms.
Sportsbook backlink strategies you can use
Sportsbook backlinking is one of the most effective techniques to make your site stand out. By applying a sportsbook backlinks strategy and effective SEO strategies, you can rank better and appear on the first page of Google.
Updating previous content
In sports events, player updates and fixtures often change during matches. That's why staying updated with the latest events is important, especially when big tournaments such as the World Cup are taking place. For your articles, update old figures and information to ensure your content will remain relevant, so if they are linked, they'll remain evergreen.
Maximise broken links
Another thing you can do to maximise backlinking is to reach out to similar website owners with broken outbound links and ask them to use your links that will lead visitors to your pages. With this, you reach out to more readers and customers on your sportsbook.
High-quality articles images
Good visuals always appeal to your readers when it comes to sports, so don't skip on high-quality images that can improve your backlinks. Diversify your options and utilise match photos, charts for team rankings, diagrams or even tables for match analysis for your articles. Sports fans love seeing organised results during matches, so if they see your site offers good images, they'll keep returning to you for updates.
How sports betting content improves your site
The main attraction of popular sports betting sites will always be ongoing matches. But aside from these, you'll also find sports betting content related to these matches to boost the site's search engine optimisation. Find out more below:
Boosts user engagement
One of the most common forms of sports betting content is the news about players, teams and leagues. This content encourages user engagement by redirecting readers to related blogs. Aside from that, a fan who finds your content interesting can share the site under their sportsbook backlinks. This kind of exposure increases your brand visibility and makes other people check what you have to offer.
Attracts new users to try out sports betting
Producing sports betting content like how-to blogs and tutorials can attract new users and encourage them to sign up for an account. You can increase your clickthrough and first-time deposit rates and raise more profit. Aside from tutorial blogs, you can produce blogs about promotion mechanics so that new and long-time users become engaged in your platform and continue their patronage.
Generates clicks and attention on your website
Publishing sports betting content on your website can generate clicks and attention. This means you can convert web traffic into leads and sales, which is always a good outcome for the business. The key here is to develop content strategies such as maintaining consistency and applying SEO guidelines and quality articles to make your content relevant and evergreen.
QWERTYLABS is here to help with sports betting content
Sports betting can be a tough industry, but QWERTYLABS is here to help you! Let us walk you through every step of getting your sports betting content to appear at the top results of search engines.
Moreover, our services include smart content creation and link building, perfect for building a brand presence online! Find out more about how QWERTYLABS can help you by contacting us today.