Sports betting content has become a crucial part of the digital marketing strategy of online bookmaker brands. It has continuously brought in clicks and engagement due to the rising popularity of sports betting. In particular, writing about sports betting in the United States has opened many opportunities for bookmakers to reach a wider audience.
This kind of content in the country is popular because of Americans' pride in their athletic accomplishments. It also became an intrinsic part of their culture.
If you are looking to market your services and capture the attention of your target audience, you have to learn and write about the popular United States sports to bet on. Here is a quick guide from QWERTYLABS on everything you need to know:
Popular sports in the United States you can write about
When writing sports betting content, getting to know the popular sports in the United States and how to write them will make the process easier. Every year, there are various sports leagues where punters can place their bets. Here are the popular sports in the US: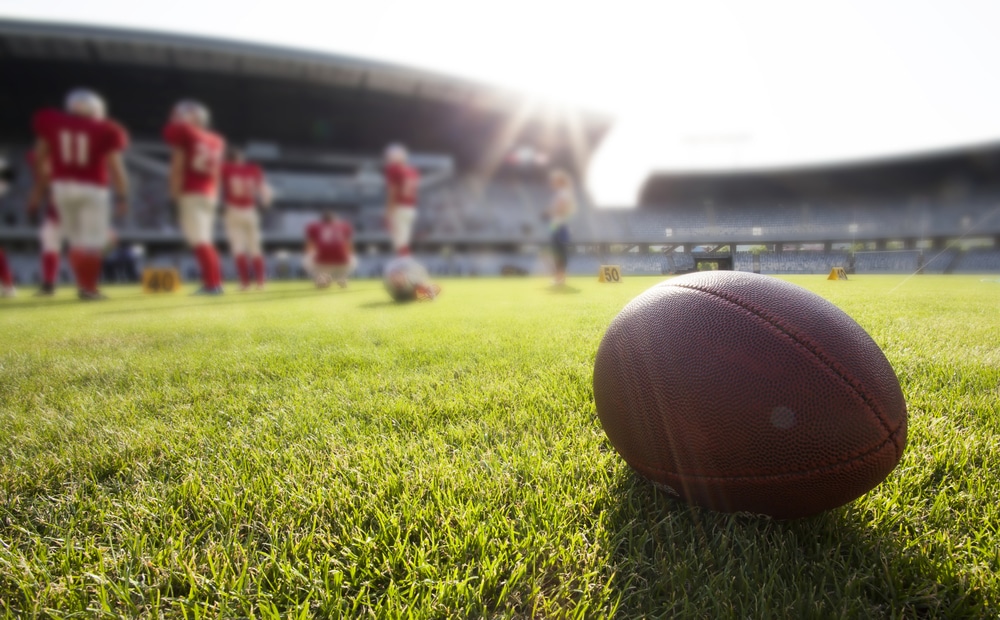 American football
American football is undoubtedly the most popular sport in the United States. This is because it is exhilarating and entertaining to watch. The Super Bowl is a great example of the sport's popularity. The country's championship series features 32 teams playing for the renowned Vince Lombardi Trophy.
What makes American football entertaining is its high-contact nature. Games are filled with tackles, rushes, passes, and receptions played between two teams of eleven players. American football squads face each other on a rectangular field with two goalposts on each side. The main goal is to score by advancing the ball past the opposing side's goalpost.
The National Football League (NFL) is the country's biggest and most influential football league. Some of the most notable teams are the Dallas Cowboys, the New England Patriots, and the Pittsburgh Steelers. Knowing how the sport is played and who the top teams are will make it easier for you to write an informative guide to American football.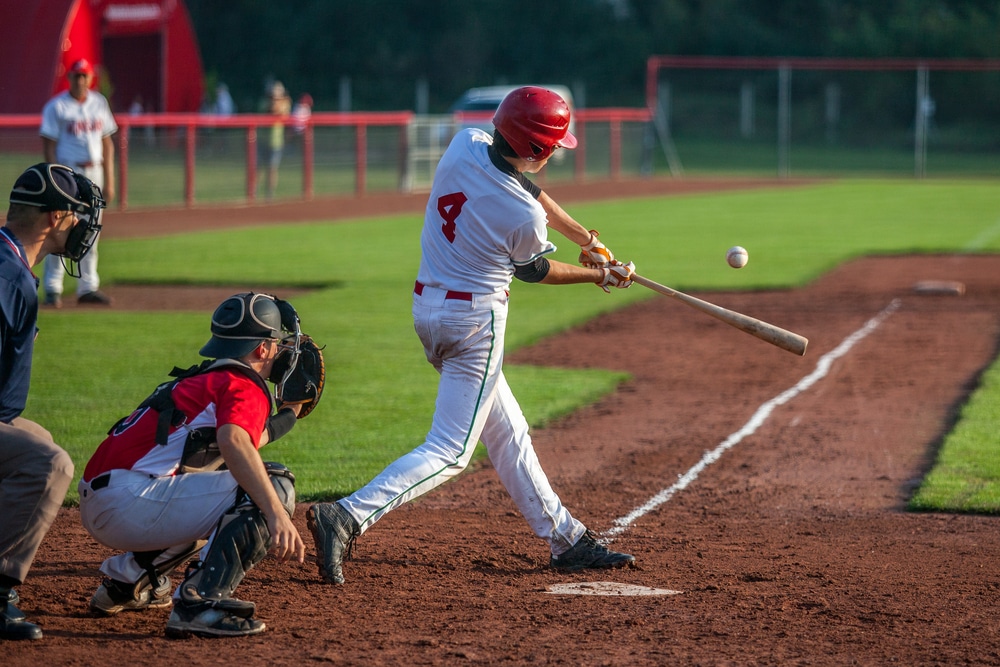 Baseball
The second most popular sport in the United States is baseball. This bat and ball sport has steadily grown in popularity due to its easy-to-follow mechanics. Played between two teams of nine, the players from each squad have to take turns batting and fielding on a diamond-shaped field.
The most popular league in the US is Major League Baseball (MLB). As the country's highest level of baseball competition, the MLB has continuously been held to a high standard due to the historical connection Americans have with it. During its regular season, 162 games are played in several months. There are 30 teams composed of different squads from the American League and National League that participate in the tournament.
When writing about baseball from a betting perspective, staying on top of the daily and weekly match reports is crucial. An MLB season lasts about six months, so be diligent and updated during these months.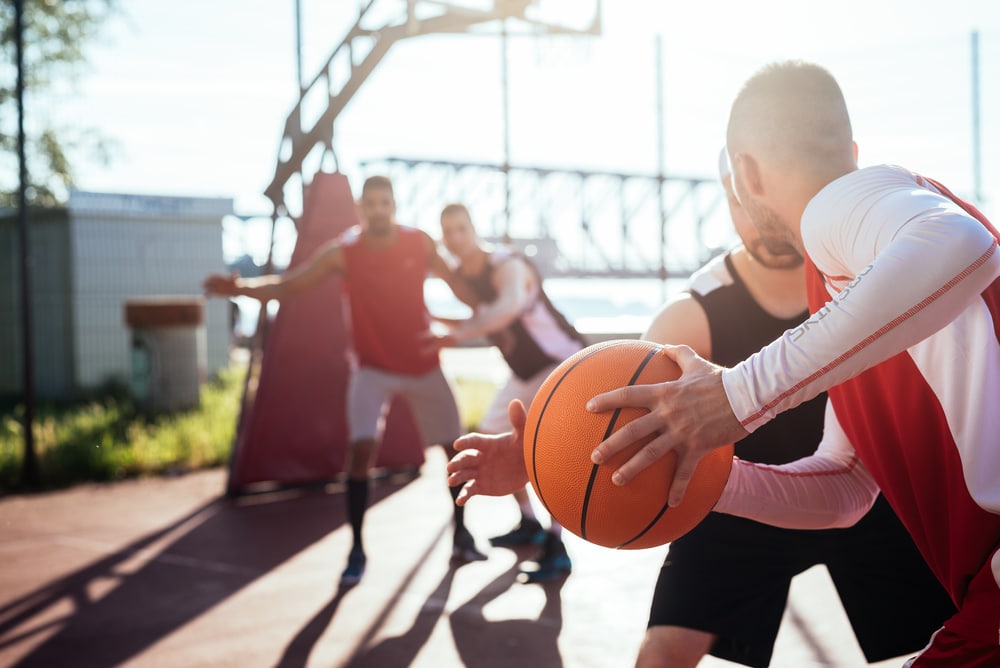 Basketball
Another popular sport in the United States is basketball. They have some of the most notable players in the world. This includes Kevin Durant, Stephen Curry, and Giannis Antetokounmpo. Similar to American football, basketball easily gained popularity as it was ingrained in their culture. The sport is prominent in universities and continuously grows.
The National Basketball Association (NBA) is the biggest basketball league. It features some of the world's most known and talented teams and players. When you write about basketball from a betting perspective, you need to help your readers understand who the best teams or star players are. You can create expert betting guides that are well-researched on the strengths and weaknesses of each team.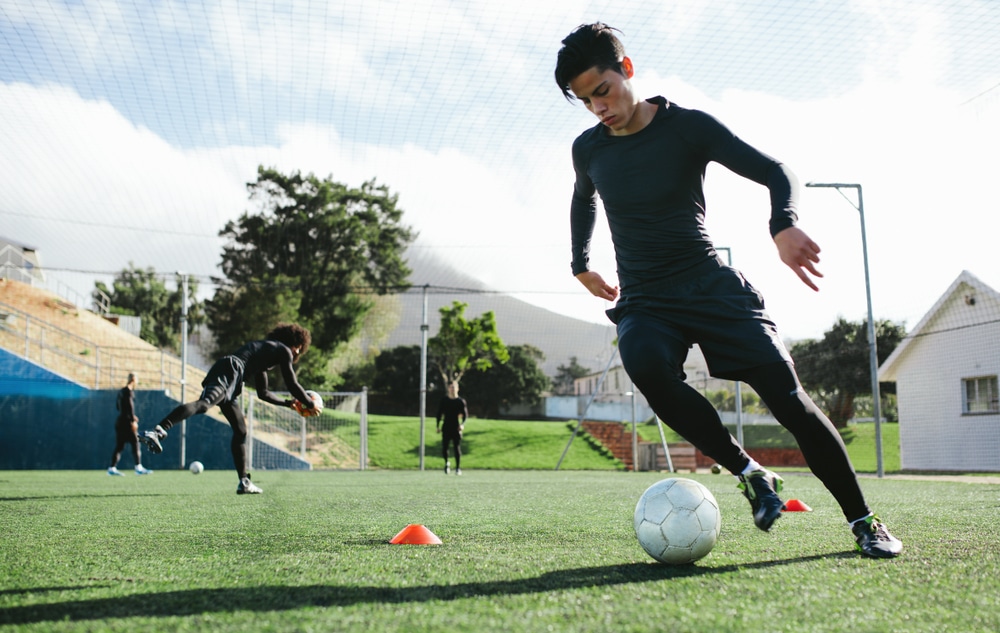 Soccer
Despite being the most popular sport in the world, soccer is still slowly gaining traction in the United States. Many suggest that it isn't as famous as in other countries because the sport doesn't match the country's culture. Nonetheless, it is still regarded as one of the most popular sports in the country.
The United States' biggest soccer league is the Major League Soccer (MLS). It is the country's men's professional soccer competition and is considered the highest level of soccer in the United States.
Although its average attendance falls behind the NFL and MLB, it is considered one of the world's most popular leagues. Some notable players from the MLS include David Beckham, Thierry Henry, and Zlatan Ibrahimovic.
The regular MLS season lasts approximately eight months. During these months, you need to be updated on the different teams' statuses continuously. Did any of the players get injured? Which teams weren't able to qualify for the playoffs? Knowing this will help you to create a comprehensive match preview.
Other sports you can write about
As mentioned, sports are an essential part of American culture. Aside from the sports mentioned, there are several more you can write about. Including their major leagues in the country; these are:
Ice hockey (National Hockey League)
Boxing (World Boxing Association)
Tennis (The US Open)
Motorsports (National Association for Stock Car Auto)
Golf (PGA Championship)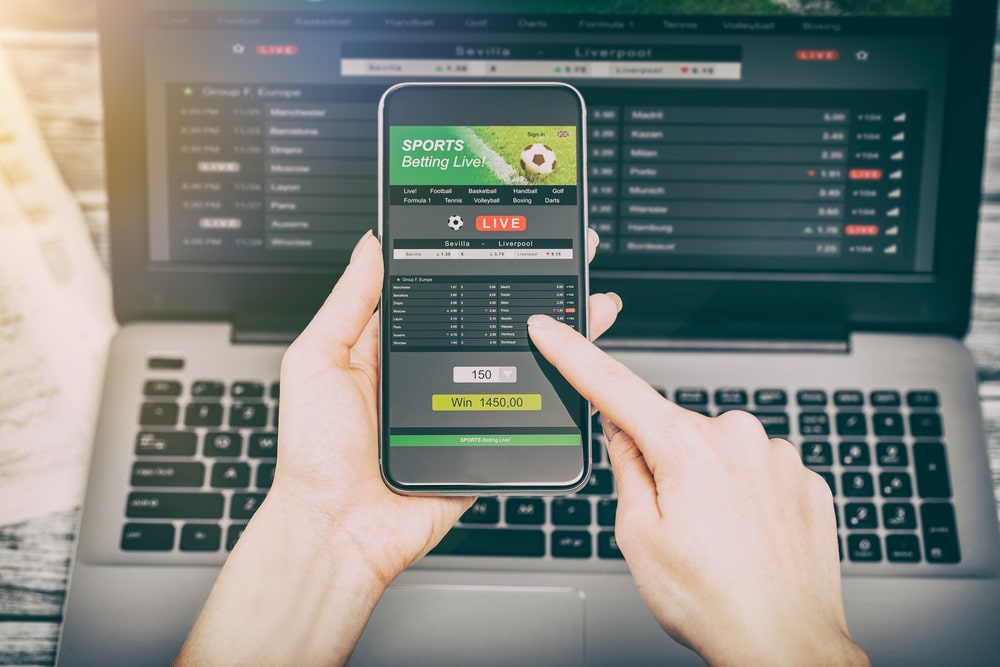 What you need to include in your sports betting content
When writing effective sports betting content, it is crucial that you also talk about the different aspects when gambling on sports. Here are some talking points that can help:
Betting Odds
The odds are usually displayed for each matchup when betting on an online sportsbook. This makes an excellent talking point when writing about sports popular in America. You can then talk openly about the teams and how underdogs and favourites are classified. Given how they differ from one another, you might also want to think about discussing the odds formats.
Betting Markets
Another top talking point is the betting market. You can write about the available betting markets featured on the matches players are wagering on. There will be numerous betting options available when you visit any bookmaker. You should be familiar with the concept of outright, in-play, future, and other bets.
Online sportsbooks
Due to the popularity of sports betting, there has been a continuous rise in sportsbooks. With that in mind, you might want to discuss the best options in your article. You can discuss the specifics of each site's unique features and how the odds vary from one site to another.
Discussing the benefits, they offer to their bettors may also be a good idea. You can enumerate the different bonuses and promotions the sportsbook offers and the features that set them apart from other options.
Types of sports betting content you can write
There are several types of sports betting content you can write about. These should help your readers become wise and informed bettors. The different types include:
News articles
News articles are the best content to help your readers stay informed and updated on the latest happenings in sports. These will provide quick coverage of sports events in the past few days.
You can write about the teams that were knocked out of the NFL playoffs and remain in contention for the championship title. Tons of sites will help you stay up-to-date, so be diligent.
Game previews
Game previews are best as they give your readers an in-depth look at a matchup. These need to be detailed because they can affect the betting strategy of your readers. Hence, it is important to do proper research when writing these articles.
You can include the following:
Player stats and conditions.
Past game records.
The overall standing of the league.
More details could help punters place good wagers on the game.
Game previews can also contain your predictions about how you think the match will go.
Tournament previews
Aside from game previews, you can also write about tournament previews that cover a wider range of talking points. With these pieces, you have to give an overview of the upcoming games in a tournament. For example, you can discuss the games set to happen in the next few days for the FIFA World Cup.
Don't repeat any information that has already been mentioned by making the piece unique. You can mention how you think the games will proceed to know the different matchups set in the future. Let them know who they should bet on and why. Predict with your preview, so they know what you expect.
Betting guides
To create a great betting guide, you must know the ins and outs of the sports you write about. You need to be well-equipped with the knowledge that will help you determine which teams or players will win in a matchup.
Since betting guides are deep analyses of the various factors the game runs on, it can help if you know how to bet yourself. Take this opportunity to try and wager on sports!
Blog posts
Blog posts should help your readers make informed bets. The article must cover various aspects of sports betting in an engaging and condensed manner. Place headers to help organise the talking points you will discuss and make it easier for readers to follow.
Your target audience will remember the information they read before placing a wager if you summarise it in each section in the final paragraph. You can also end the article by encouraging punters to bet wisely.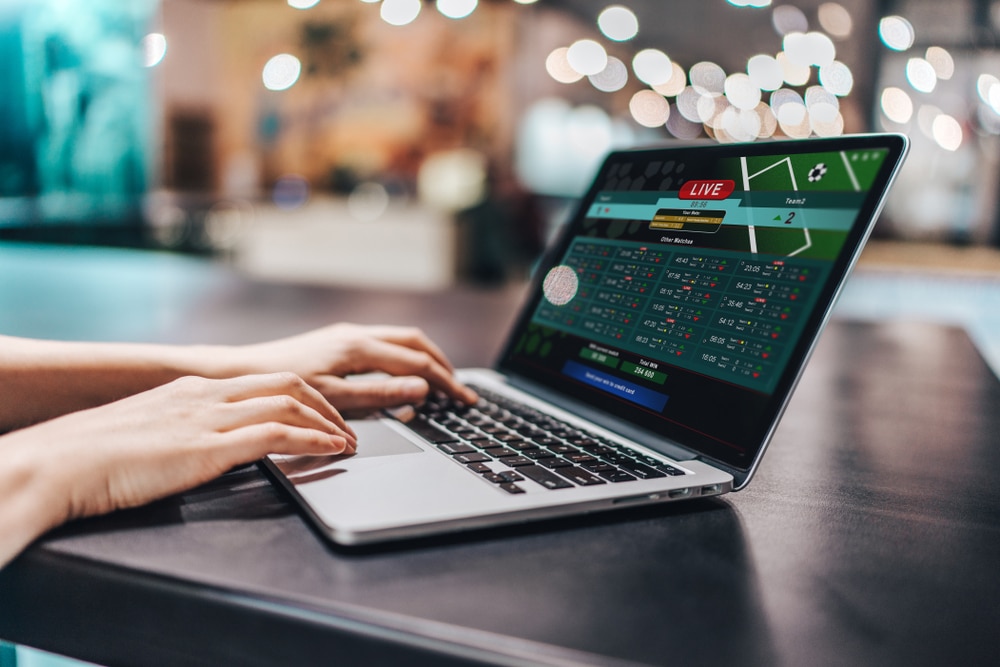 Tips to remember when writing sports betting content
There is no denying that the sports betting industry is a competitive market. What makes digital marketing crucial is that it helps your bookmaker stand out from the rest. That's why creating sports betting content is one of the usual marketing strategies for online casinos and bookmakers. Here are some tips to remember when writing about sports betting content:
Your information must be accurate and up to date
When doing sports betting content, the information you disseminate must be accurate and up to date. Being a devoted sports fan and a seasoned punter will help a lot. These will aid in effectively communicating factual information to your readers.
You should consider the readability of your content once you have the information part down. A piece of content's readability is affected by various factors, including terminologies, grammar, and sentence structure.
Have a great understanding of the sport you are writing about
Along with accurate and up-to-date information, you need to understand the sports you are writing about. This includes knowing about sports betting jargon, types of bets, and how odds work in matches. Knowing the popular sports in a specific country, say the United States, is one of the most important steps to understanding the sports and their betting component.
Showing your readers that you are well-equipped and knowledgeable about sports betting will help you earn their trust and clicks. Your readers will see you as a reliable source if your content meets their needs. This will also result in better site traffic. Your article might rank on the spot on search engines such as Google.
Put yourself in the punter's shoes
Another tip that can help when writing about sports betting is to put yourself in the shoes of a punter. What kind of information do you think they want to see in the content? This will help them write an article from the right angle and provide the information they want to see.
Get your US sports betting content with QWERTYLABS
Writing sports betting content can be tricky, considering the factors that need to be accounted for. If you are looking for experts on content writing, specifically sports betting, QWERTYLABS is well-equipped to help you gain user engagement and traffic for your bookmaker.
Check out our services built for creating a brand presence online. If you have any questions or concerns, contact QWERTYLABS today!