Increase your online casino's performance by analysing the content marketing metrics you have on hand. The data points you get by collecting content marketing metrics will help you identify marketing areas to improve on. You'll learn the necessary information, such as your site's traffic volume, visitor engagement, bounce rate, and more. Use this guide by QWERTYLABS and gain the ultimate content marketing lesson that will benefit your online casino.
What are content marketing metrics?
Marketers use content marketing metrics as a measurement system for the results of their marketing campaigns. These metrics provide insights into the performance of your posted web content, allowing you to keep track of your site. When you research your site using the best content marketing metrics, you learn invaluable information related to your Key Performance Indicators (KPIs) and Return on Investment (ROI).
Additionally, you can use these metrics to develop advertising campaigns. A way to approach this is by using your content for information distribution regarding your company's product or service. However, you have to make sure that the overall topic and structure of the content are related to what is being advertised.
Content marketing KPIs
KPIs or Key Performance Indicators track performance and determine whether you'll reach your content goals and overall business objectives. There are various KPI metrics to keep track of when it comes to online casino marketing strategy. This includes website traffic, inbound links, click-through rate, subscriber growth, and conversion rate. Some of the biggest benefits of tracking these content marketing KPIs are:
Discover which content has an impact on your audience
You can determine the kind of content the people visiting your site respond to. For example, if you own a gambling site, it's better to prioritise the category your readers respond to best, whether it's casino or sports betting.
Analyse your competition
KPI data can also show how your site performs compared to the competition. This helps you determine whether the content you're putting out provides better value than your competitors. If not, KPI data can help you improve by looking at the analysis and determining which areas you lack. This gives you an idea of how to address them to improve your site's performance.
Keep track of customer engagement
Brand loyalty and higher lead conversion are two benefits of effective content marketing. With strategic management techniques like content marketing, you can deliver better customer satisfaction and higher trust rates if you keep providing valuable content.
For example, if you want to create content promoting responsible gambling, you can also relay the importance of being well-informed about smarter betting habits. With this marketing method, your transparency and willingness to guide your audience encourage brand loyalty. As a result, they'll be more inclined to purchase from you when you promote a specific product or service.

Content marketing metrics to track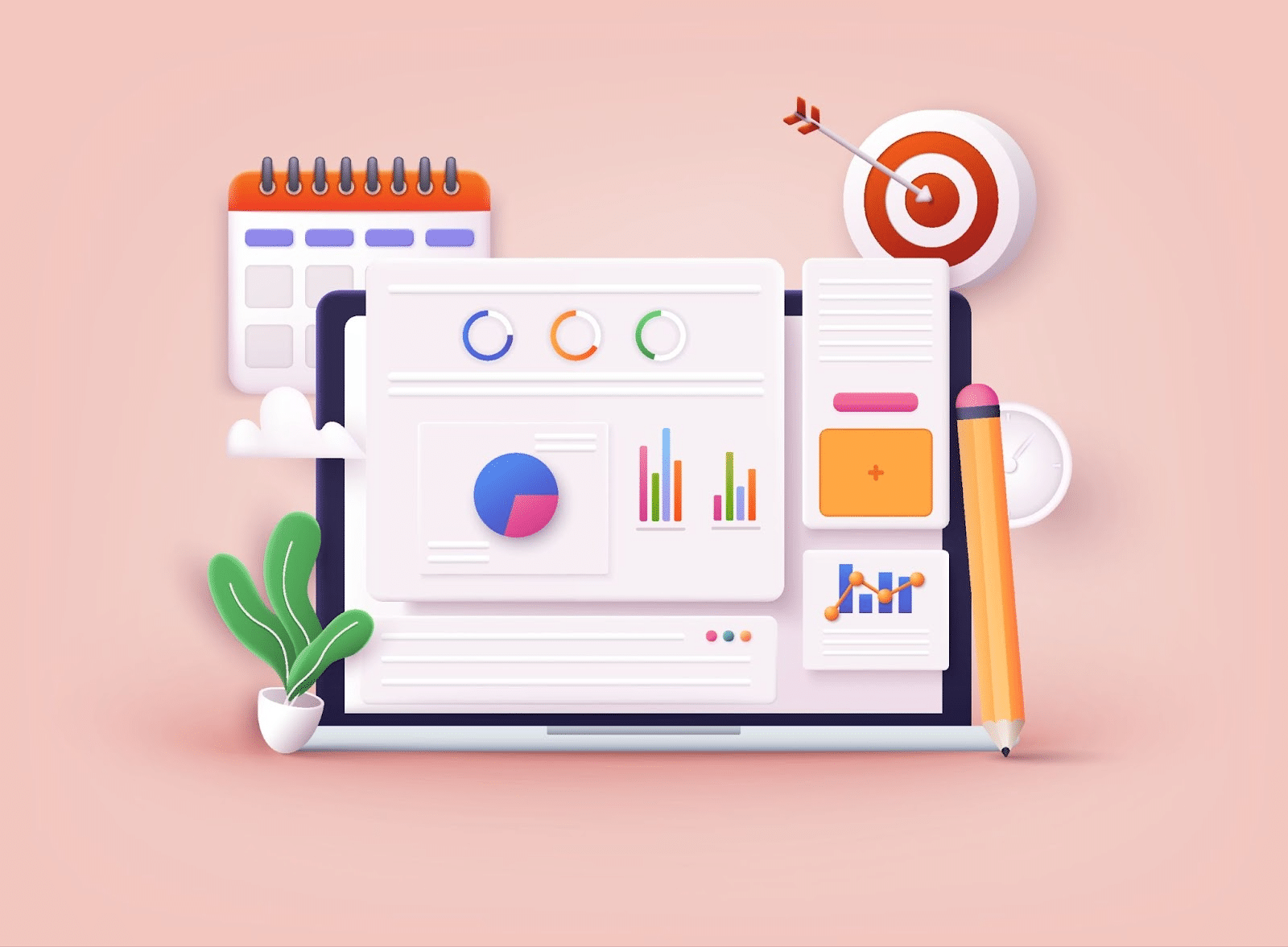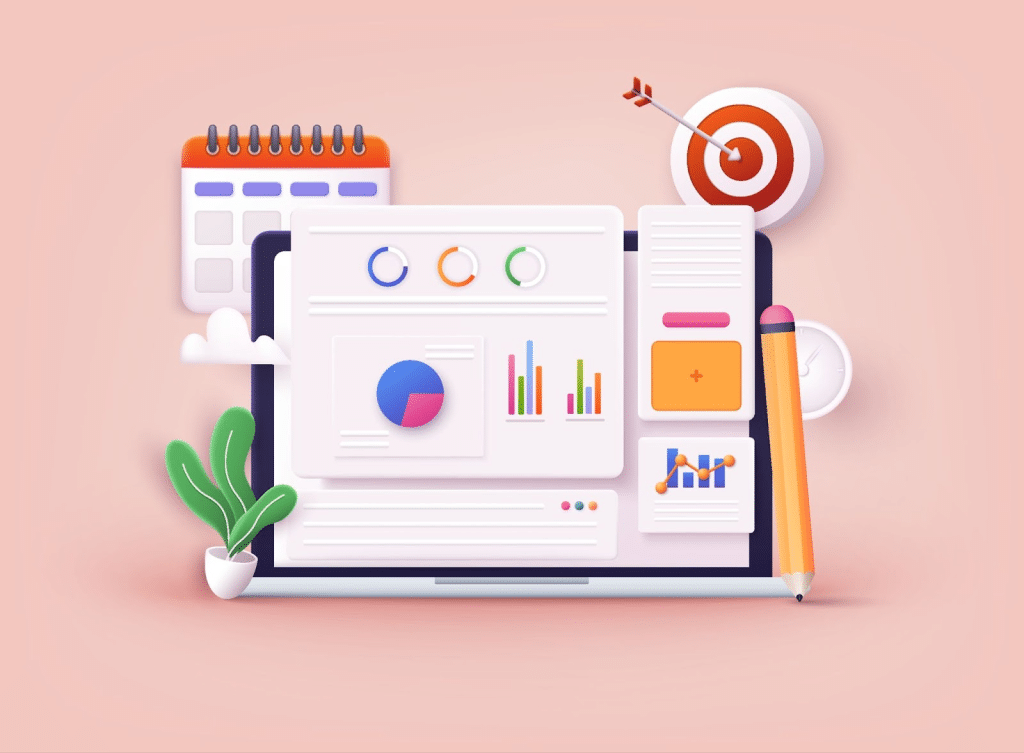 There are various metrics for content marketing, and these data will help measure your site's performance. This includes its web traffic, visitor demographics, user interface functionality and more. With the right information, you can develop a marketing strategy or promotion relevant to your customer base. One way to do it is by developing a buyer's persona using the data to understand better how your target market interacts with your brand.
Site useability
One of the best ways to track your site's functionality is by using Quality Analysis tools and technology. With this, you can check the effectiveness of your site's user interface, navigation buttons, loading speed, and more.
Traffic metrics
When looking at site traffic specifically, the most important metrics are page impressions, unique visitors, page views, and bounce rate. These data points provide insightful information about your users' habits when visiting your site. Some best platforms that provide these include Google Analytics and the Google Search Console.
Engagement metrics
Engagement metrics are focused on how your target audience engages with your site. Aspects such as session duration, click-through rate, page readability, email interaction, and site navigation are included in engagement metrics. You can optimise your content performance metrics and increase engagement better by using SEO strategies. This includes using SEO keywords, following SEO content guidelines, and ensuring you add the appropriate meta titles and descriptions. You can track these by using search analytics tools such as Clicky Open Web Analytics or Google Analytics.
Conversion metrics
Conversion metrics are a true testament to how successful your marketing efforts have been. The conversion rates turn your target audience from content readers to buyers. To track your conversion rate, you need to look at the number of leads that made a payment on your casino platform, how much your sales and subscriptions are, and the overall revenue. Other data you should look at include the number of users filling out contact forms, reading newsletters, responding to promotional mailings, and app downloads.
Social media metrics
Social media is not an aspect to be overlooked in content marketing. With millions of people using platforms like Facebook, Twitter, and Instagram daily, it's ideal you use these tools to reach your target audience. When you do, you can check your online traffic by tracking your followers and the number of post likes, comments, shares, and referrals. For this aspect to be successful, you must be consistent with your brand identity by publishing engaging content and interacting with your community.
SEO metrics
SEO or Search Engine Optimisation is one of the best tools to increase brand awareness, site authority, domain authority, and audience engagement. SEO aims to increase your page ranking in SERPs on sites like Google. This is better achieved by building backlinks, comprehensive keyword research, optimising URLs, consistent web tracking, and updating published content.
Content marketing dashboard
A content marketing dashboard contains all the important information a marketer needs to keep track of their marketing efforts. The dashboard provides up-to-date insight and reports to be thoroughly informed about your marketing content on your casino performance metrics. With an updated dashboard, you can handle any drawbacks and adjust your content strategy accordingly.
How to measure content marketing success metrics
Finding the right tools is the best way to access the content marketing performance metrics you require. However, it's important to consider the effective process to do so, such as:
Use reliable tools
When gathering content marketing metrics that matter, you have to use reliable and trusted tools such as Google Analytics, Moz, Ahrefs, and more.
Be organised
As a marketer, you need a step-by-step process for gathering the data you need. Once you properly analyse them, you'll be more efficient in tracking your ROI. This will also make finding strategy weaknesses easier and determining how to improve them.
Conduct thorough research
Conducting market research on top of gathering your site data is a great way to gain useful information. Understanding the market as a whole will provide you with a balanced look at your data results and the success of your strategies.

Best practices for content marketing metrics
Ready to start your casino content marketing strategies? Be sure to remember these practices for attaining the key metrics for content marketing:
Set SMART goals
SMART refers to Specific, Measurable, Achievable, Relevant, and Timebound. This useful content marketing guideline helps maintain achievable and realistic goals. When developing strategies, it's crucial to keep SMART goals in mind for the best possible results when collecting marketing metrics.
Understand the casino market
As a marketer, you need to understand the market you're trying to reach. That's why you should learn all about the casino industry and your site audience to create successful campaigns.
Determine the marketing frequency
Consistency is essential in content marketing since this provides favourable results. You must be committed to posting content and choosing the topics you cover regularly. In return, you'll get consistent results when gathering metrics data to determine the campaign's status.
Improve your content marketing metrics with QWERTYLABS
Obtaining content marketing metrics is one of the most useful ways to track your platform's performance. However, to gain favourable results, we recommend you create a blog page and consistently post articles your audience will see. With this, you'll have better engagement with your audience and improve their user experience on your site. However, while doing so, ensure you keep track of content marketing trends for a more effective strategy.
Ready to improve your site's content marketing metrics? Let QWERTYLABS help you in the process. As content marketing and casino industry experts, we're equipped to handle challenges you may face as we improve your metrics result. Discover all the services we provide, and contact us to get started.
FAQS
What are marketing metrics?
Marketing metrics are the data points you use to determine your site's marketing success. These metrics provide information such as site traffic, visitor engagement, bounce rate, impressions, and more.
What is the goal of content marketing for a casino?
The goal of content marketing for a casino is to better reach your audience. You can do this by providing valuable content that will help your audience in their casino gaming journey.
By giving the right information, you help them make better and smarter gambling choices. As a result, they're more inclined to trust your brand when it comes to their casino gaming needs.
How can casinos use content marketing metrics to optimise their content and increase engagement?
Most casinos use the data they have on hand to improve their content marketing strategies. Some of the ways they do this are by doing market research and SEO keywords to better align their content according to the most popular queries.
Additionally, using the analytics, they have better insight into which pages and games visitors prefer. This results in the casino tailoring new promotions targeting the most popular games.
What are some benchmarks for content marketing metrics that casinos should aim for?
When it comes to content marketing metrics, it's important to focus your efforts on the most important aspects such as site traffic, user engagement, and online visibility. As a casino platform, these three things are the biggest metrics that determine your site's success.
However, when these metrics show satisfying results, it's essential to go more in-depth to better improve your content marketing strategies. For example, even if you have decent site traffic, you should look into how long your visitors spend on the site, which pages they look at, and whether they engage with additional content on the platform.
How do you use data from content marketing metrics to adjust and improve a casino's marketing strategy?
Content marketing metrics provide invaluable data that shows whether your strategies are effective or not. The data can also tell you additional information such as which aspects of the plan are ineffective, which can be improved, and how to improve them.
What are some common mistakes to avoid when tracking and analysing content marketing metrics for a casino?
There are various metrics to keep track of when it comes to content marketing. However, one mistake you can make is to set unattainable goals when you're just starting. It's important to keep your goals realistic and adjust them as your site grows.