With businesses expanding to meet a competitive market's demand, different companies are slowly adopting artificial intelligence to keep up. You can have AI solutions that can do computations, scale designs, and articles that mimic human intelligence.
This is one of the innovations changed the game when it comes to website improvement and learning codes to make your page adaptive and efficient. If you're curious, read this guide and find out how AI can help expand your casino business at QWERTYLABS.
What is AI-based web development?
Also known as a Web Application Programming Interface, this assists in making web development more manageable and accessible. Software based on AI in web development was made, so marketers can use hands-on tools that simplify the process. This programming language enables developers to integrate complicated codes without the hassle. Instead of doing the long process, AI web developments such as Python or JavaScript do all the heavy lifting.
Some of the ways that make the process of developing a website easier are that it can conduct analysis on other sites and their web content. It can also search for website traffic, process a query, and provide good solutions.
As such, the development of AI-based web development is seen by many companies as a business opportunity, especially in improving online casinos' customer service. For example, AI solutions such as ChatGPT provides thorough assistance and mimics human responsiveness, which can help casino players with their inquiries. However, it's ideal to learn the risks and benefits of using this type of AI before fully integrating it to your business.
Using AI in Web Development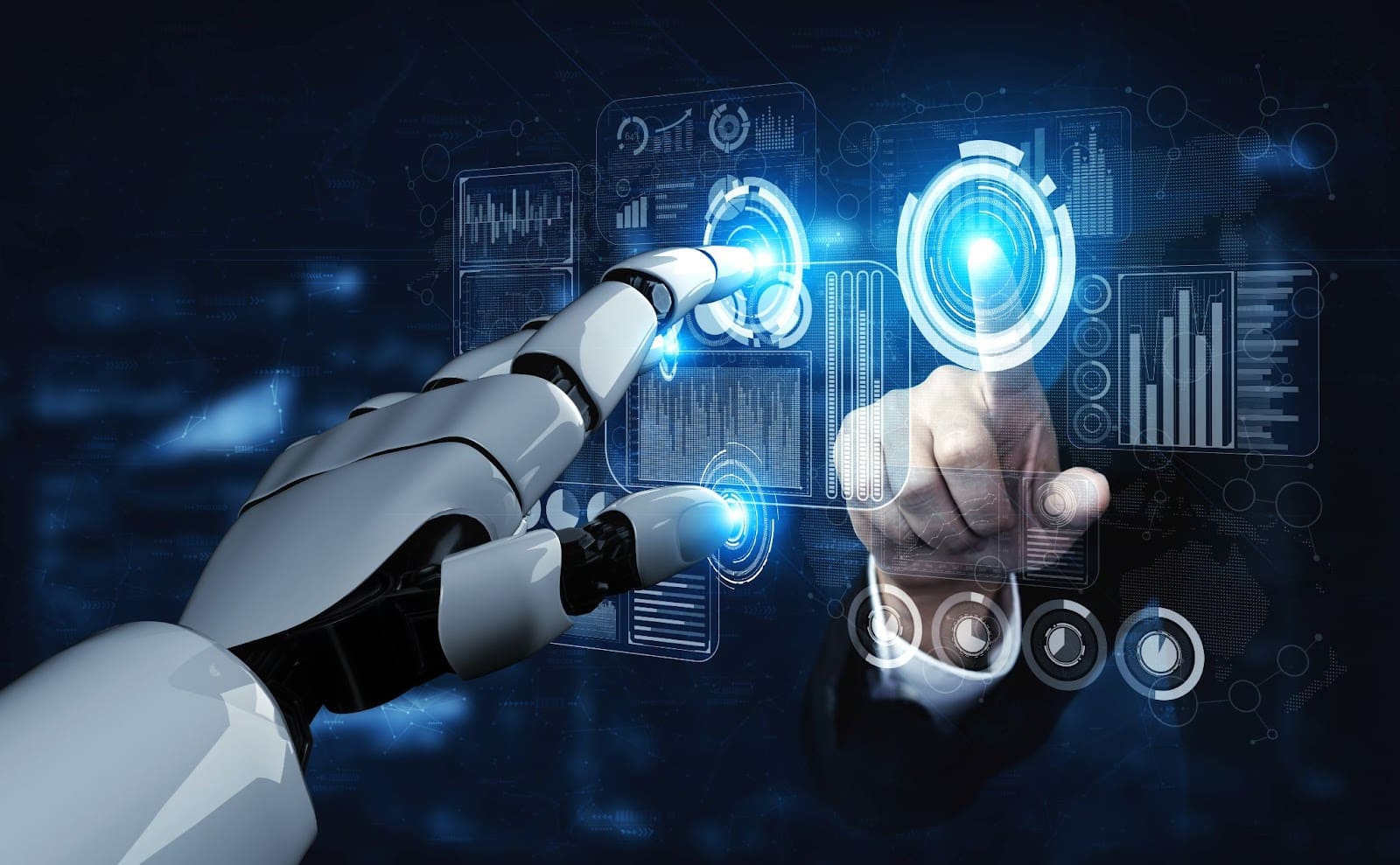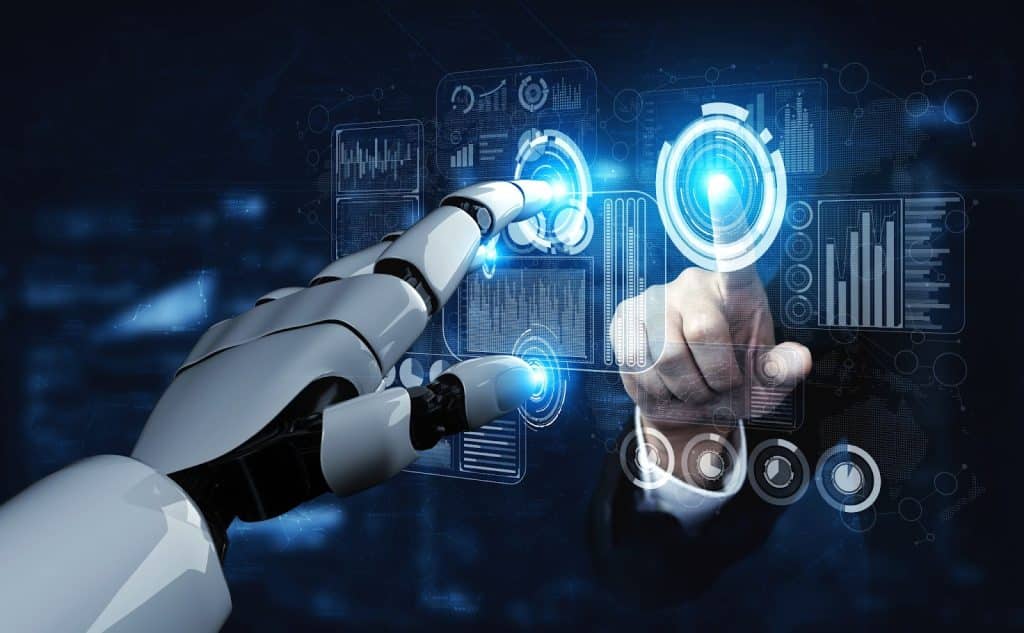 The use of AI in web development has become a trend because of how effective and useful it is for brand growth. Test cases for AI in this field have shown that automation of coding scripts, keyword research, and smart chatbots are only some innovations we can apply for website and SEO development.
These advancements are just the beginning, as the technology is still in its early stages of development. Some AI experts say that more advanced AI in web development can progress to create things like enhanced outlines for content creators to have an early point of reference, better main and secondary keywords for readers and faster proofreading.
AI improvements for websites
Good websites are difficult to make since they require advanced coding skills and maintenance. In addition to the basics needed, maintaining your site is vital to keep security and software codes in check. With this, competition is becoming more difficult, and reliance on technology will be needed to keep up with the market. Manually doing everything takes a toll on business and won't be sustainable.
The use of AI in making and maintaining websites brings ease because its advanced learning can do basic check codes and fix anything wrong with the software. Additionally, creators can give specific prompts multiple times so that the AI can learn what the content creators want and get closer to a better result. Additionally, AI can do enhancements by conducting performance testing to anticipate system failures and create a model more appropriate for the system's behaviour.

Why artificial intelligence is important for web development
We have established that using AI in web development refers to parts of a website with which users and coders interact. Aspects like updates, performance speed, user experience, customer actions, and more need to be considered for web development.
In a larger sense, with the growth of internet users, web development has grown in importance and had to evolve to be more dynamic over the last two decades to be better. This means that more things like search optimisation, personalised content for queries, and customer behaviour were checked, recorded, and fed to artificial intelligence to create a software database they can use better to tweak their services and products to their target audience. As AI-based web development grows, even more competition online is expected, which means AI programs will have to become much smarter at a faster pace while consistently providing quality output compared to other algorithms.
AI website improvements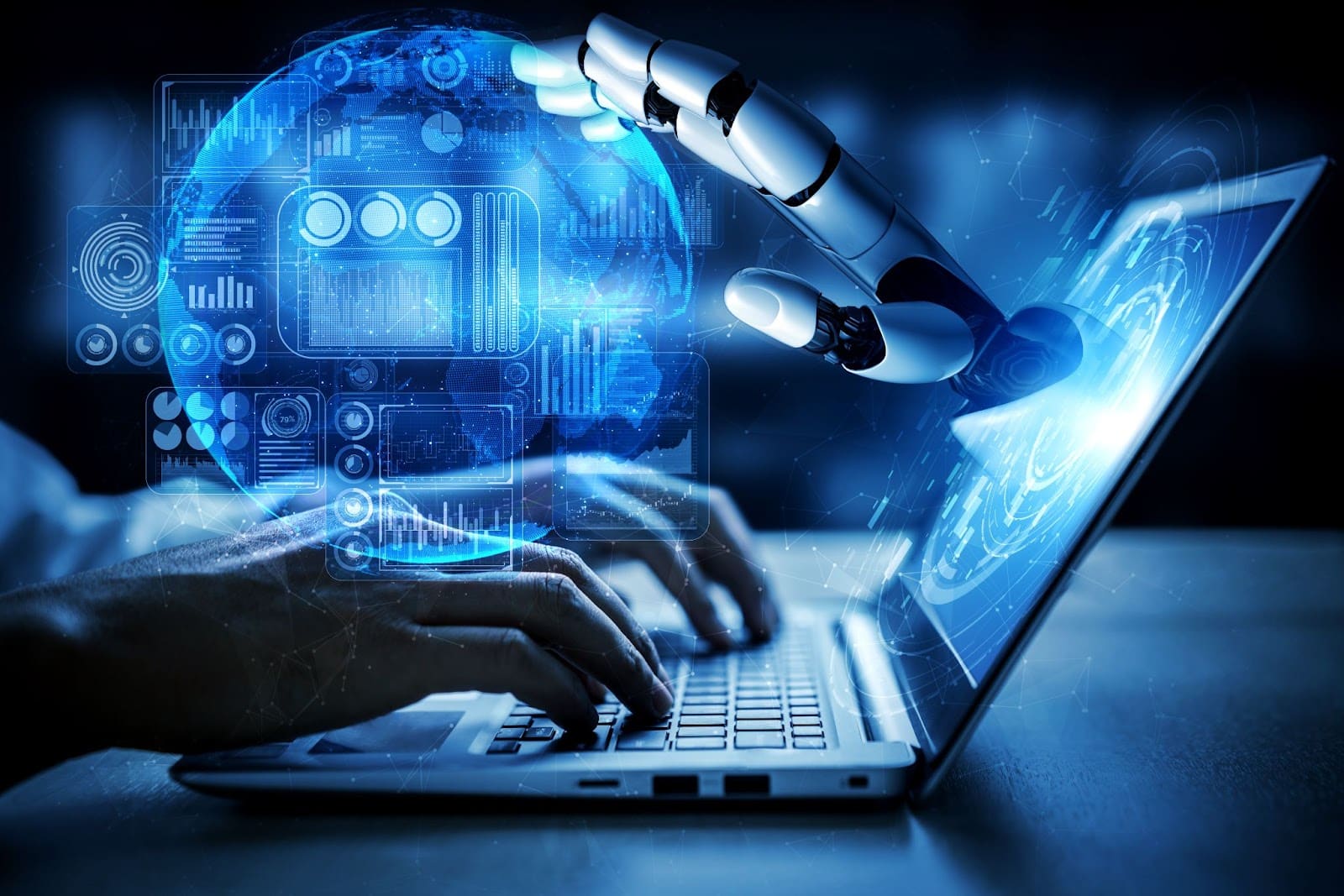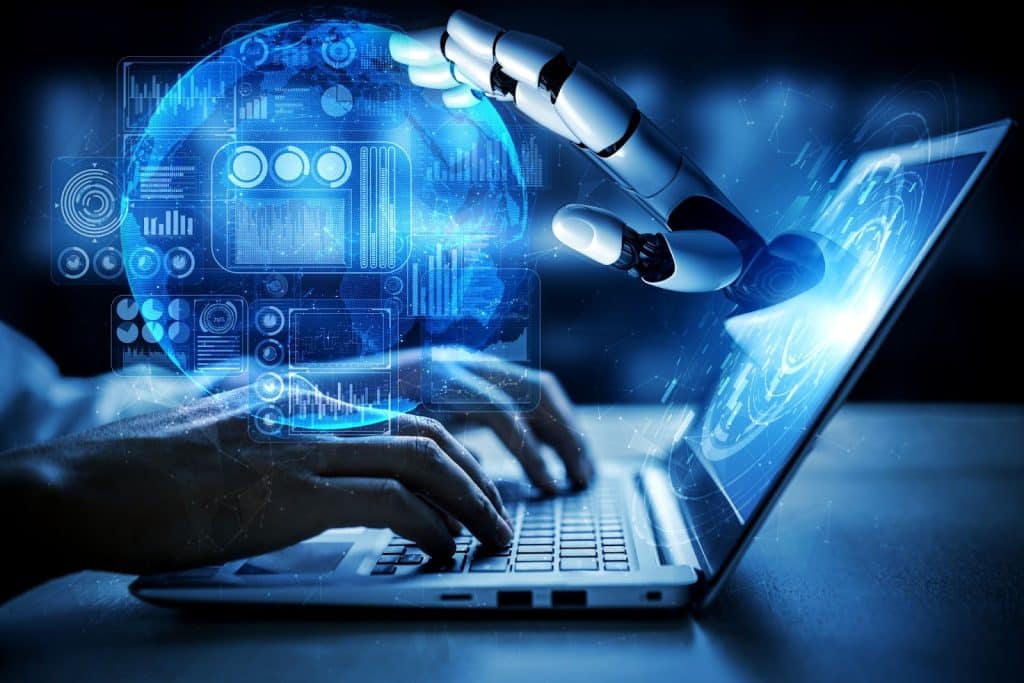 AI-based developments offer a variety of solutions to make websites more efficient and adaptive. Some key trends that many are already seeing and continue to expect are artificial intelligence improvements, on-site optimisation, user experience and better security on the web. Here are some of the improvements AI can make to your casino site:
Using AI to improve web security
Because the web and online spaces have been a hub for people to connect, there are more instances every year where risks have appeared. In response, developers have safeguarded sites by installing preventative and security features to keep websites and companies safe and secure.
There are many ways to attack a site, especially with the growing number of hackers and scammers looking for prey online. To combat this, here are some ways wherein AI can improve web safety:
Breaches in casino website security can be minimised with AI detection of fraudulent service requests or 'doxxing' attempts by people and protect these sites by identifying and rejecting these requests. Doxxing is harmful to these sites because it fills the requests to enter the page and thus slows down other users from entering or engaging with the site.
Data and internet privacy are valuable online information that many try to steal to impersonate others. AI can prevent and secure user data and cover data vulnerability areas by using authentication management services that recognise your information safety by withholding your information in case of a breach.
AI in customer support
Customer support is one of the most powerful features you can improve using digital marketing. Usually, competitive customer service departments provide quick responses to their needs and queries while building a relationship with customers. Good customer support means that people are listened to, understood, and given solutions to their problems attentively.
Knowing all this, AI in customer support needs a lot of data like information on the goods and services, business model, Know-Your-Customer (KYC) protocols, and processes to answer the query while having a pleasing and welcoming attitude to ensure customer satisfaction.
Some of the aspects of customer support include:
AI Customer engagement provides friendly service, informational suggestions, key features, and simple answers to reply to customer inquiries.
Technical support is handled by bots and provides automated responses to common inquiries. This can be done by setting an FAQ protocol or sample phrases that customers may inquire about.
To be able to uphold a company's reputation while answering customer inquiries.
Artificial Intelligence in SEO
SEO is one of the key ways to get your brand noticed online and works by ensuring that keywords that customers search are given with articles that will answer their questions. Over time, search engines like Google, Yahoo, and Bing have become more advanced to give users better search results. This advancement requires brands and content creators to constantly provide web content with high keyword optimisation and relevance levels. So to remain competitive, brands have started to lean more on AI as a solution to the ever-competitive SEO space.
Using AI for SEO
In more detail, content goes through an algorithm of ranking processes from search engines to determine how high it will show in result pages. Getting a higher result page for brands is excellent because it means better discoverability, visibility, and, thus, web traffic on their site and company.
Using AI for SEO processes can help content rank higher and helps provide a competitive advantage by building more relatable content for users. Here are a few ways that SEO can be improved with the help of AI:
As one of the content optimisation tools that brands use, AI can help SEO by sifting through keywords that will help creators make better content that fits user intent.
Content will be filled with more accurate knowledge to answer a user's queries as it collects, stores, and learns from other articles, users, and relevant information.
Web pages can better suit the user audience and uphold a better shape of the brand's intended marketing vision. Since AI is highly automated, hiring developers to create software codes can be eliminated, which benefits finances and time.

AI in Web Design
Web design is a highly subjective but critical part of a brand's image, reputation, and marketing, contributing to its industry authority. Good web design is enhanced when crossed with AI functions because it can help designers create more appealing website designs, intuitive user interfaces, and more engaging user experiences. These benefits for a customer must also be balanced by showing the brand's product and services and displaying the benefits that a company can give its consumers.
Web design requires a few things that AI can help with, such as:
Brainstorming requires more creativity and ways to engage customers while showing the brand's capability and authority. Since AI can go through different information and models quickly, it's easier to come up with ideas based on your business preferences.
AI can collect, view, and analyse aspects of what makes a different site more intuitive or what makes it stand out. Therefore, it provides increased benefits for users as they'll be able to interact with a site better.
AI can help assess a site's current usability and interface to look for some weak points and suggest improvements in areas where better design language should be implemented. This can also be a starting point for web designers and developers to innovate and create more optimal solutions.
Grow with the industry using AI
AI for websites can have many benefits, especially when creators are in a slump and face difficulty writing blogs and design challenges they may not have a reference for. This is especially helpful for people new to the business and seeking ways to maximise their time and finances.
Learning about AI and what it can do is a recommendation that we'd highly recommend because it can affect so many aspects of a business. If brands want to stay competitive in the present and the future, they must learn how to adapt and use AI to get insights through case analysis and research.
Of course, AI can be an intimidating subject. Still, many believe that this technology, in partnership with human intervention, can lead to many benefits and great outcomes for people and brands. Contact us today at QWERTYLABS as we utilise highly functional AI solutions to help you and your casino business flourish in this competitive market.
FAQs
What are the benefits of using AI to improve user experience on a website?
There are many benefits that AI can have to a user's experience website, like faster loading times, better user interactivity, and better safety and security on the net.
How can website owners implement AI into their existing websites?
One of the most common applications of AI in a website is chat support bots that can analyse questions and reply with information that users need.
What are some best practices for implementing AI in website design?
A key thing to remember and practice when working with AI in website design is balancing human creativity and judgement with AI's efficiency and information.
Can AI help with website personalisation and customisation?
Yes. AI can help with that by analysing different pre-existing websites and data to give you information like designs that are less commonly used.