How should you market your platform now that there are hundreds of gambling games as competition online? To ensure the success of your online casino, you must implement key digital marketing elements, beginning with the right marketing channel. Learning about the type of bettors you have and their game and betting habits before launching your marketing campaigns is also crucial. Knowing these key factors lets you align your brand with your target audience's needs.
QWERTYLABS will assist you in setting up your online presence and growing your business through SEO strategies and content marketing. Explore the guide below to learn more about how to market your game in the iGaming industry and what QWERTYLABS can do for your casino brand.
What affects your game marketing plan for casino games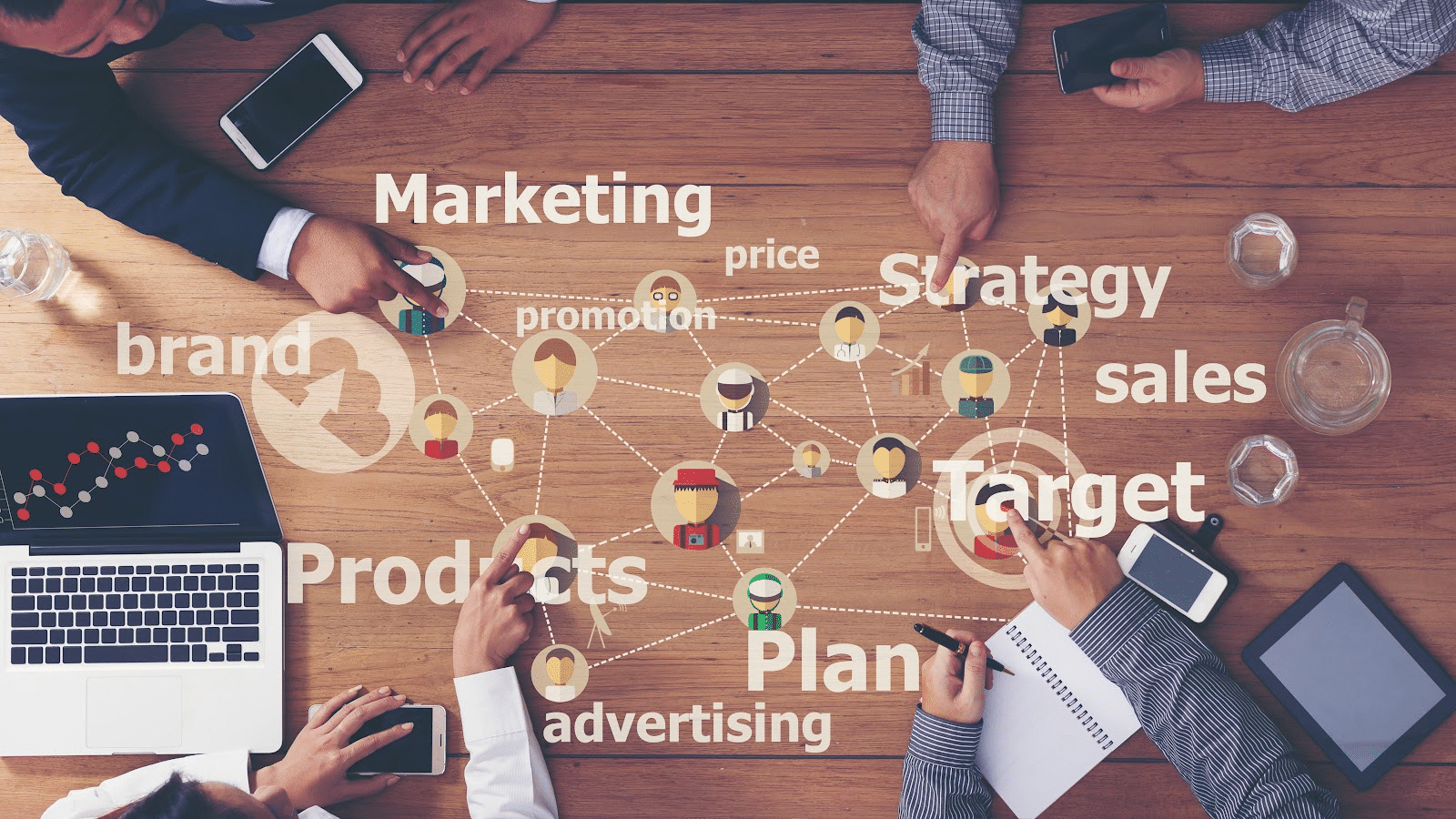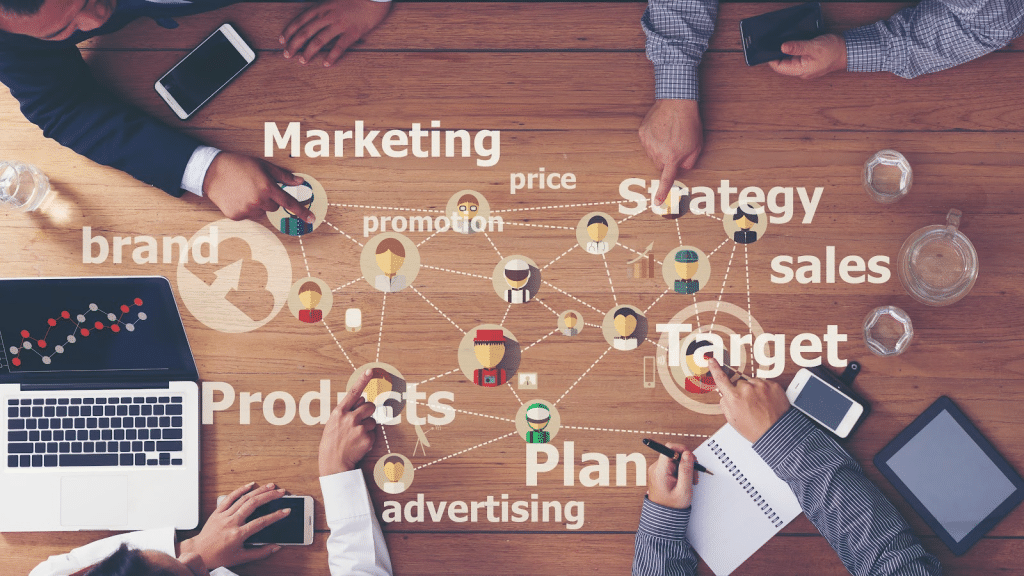 Once thought to be a fad, online casinos are now one of the largest and most lucrative sectors in the larger gambling industry, with hundreds of casino sites online. It may be hard to stand out in such a crowded market, but an effective casino marketing strategy can keep patrons interested and entice them to return. Additionally, digital marketing and new online casino technology have enabled marketers to implement many strategies to attract more players. Here are some of the things to keep in mind when planning how to market games for your casino:
Target market
Knowing your audience through market research is the key to a successful and effective casino marketing strategy. It is the general marketing rule of thumb. It entails understanding the gender, age, education level and online purchasing habits of your customer, which can be achieved by creating a buyer persona.
This is where market segmentation comes into play. It only means classifying your target market to cater to their specific needs all the more efficiently. Since buyers are not uniform in most cases, market segmentation is necessary. You must also identify their interests and pain points in casino gaming. This can assist you in deciding which content will best engage your target market.
Competition
Knowing your competitors and what they have to offer can make your goods, services, and online casino marketing stand out. You can set competitive services and marketing campaigns and plan strategically to increase your chances of success. You can monitor various metrics, including what your competitors are doing in marketing and what people say about you and them. Then, you can use this information to create a sound marketing plan.
Trends
As online casinos become more popular, the laws governing them are becoming laxer. Keeping up to date with the latest developments will keep you relevant. It also lets you know where your competitor stands and what you should do to step up. Online gaming, virtual and hybrid events, esports and virtual-augmented reality heavily influence the changing casino landscape. To stay competitive, you must understand and capitalise on recent technology and industry trends.

How to develop game marketing strategies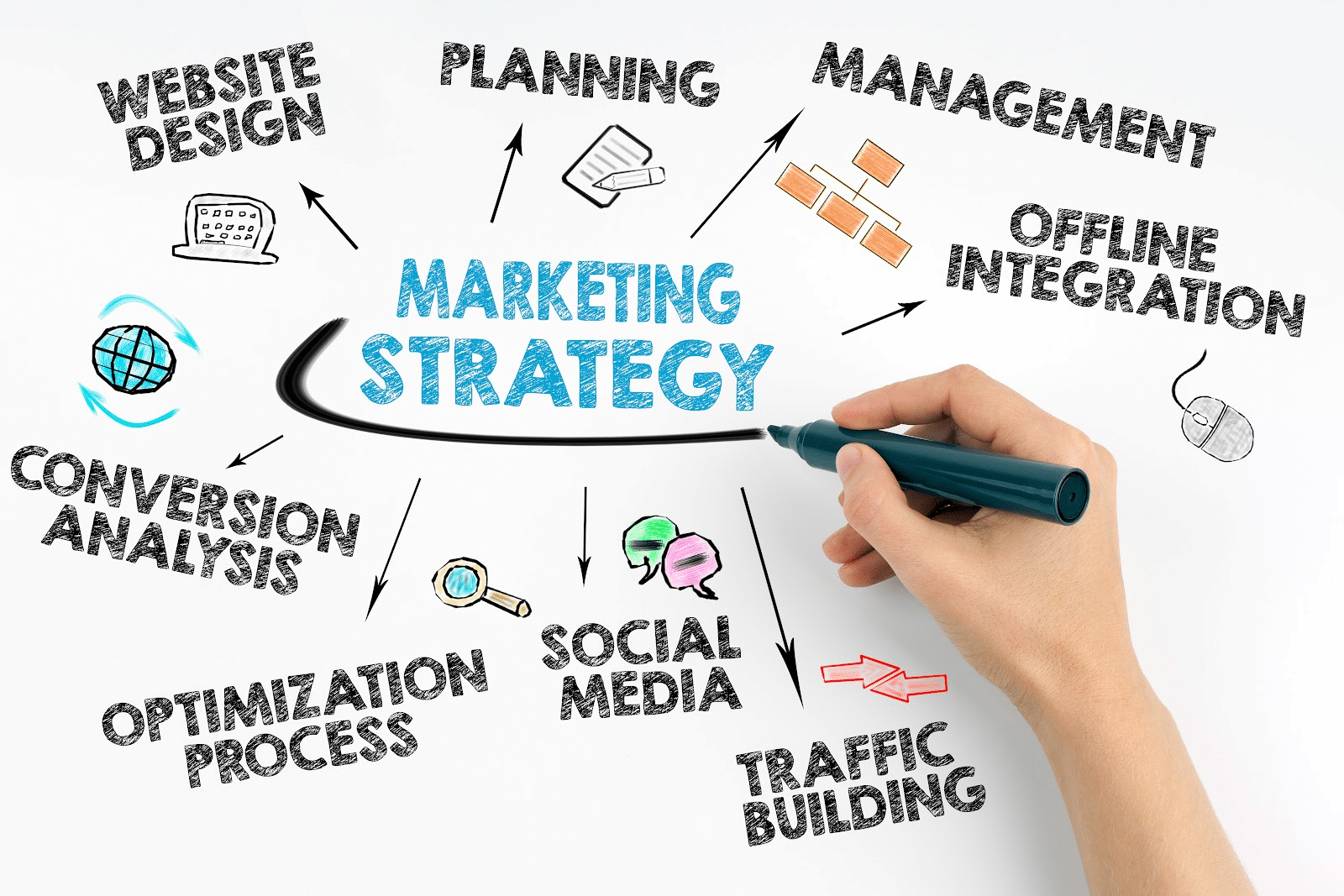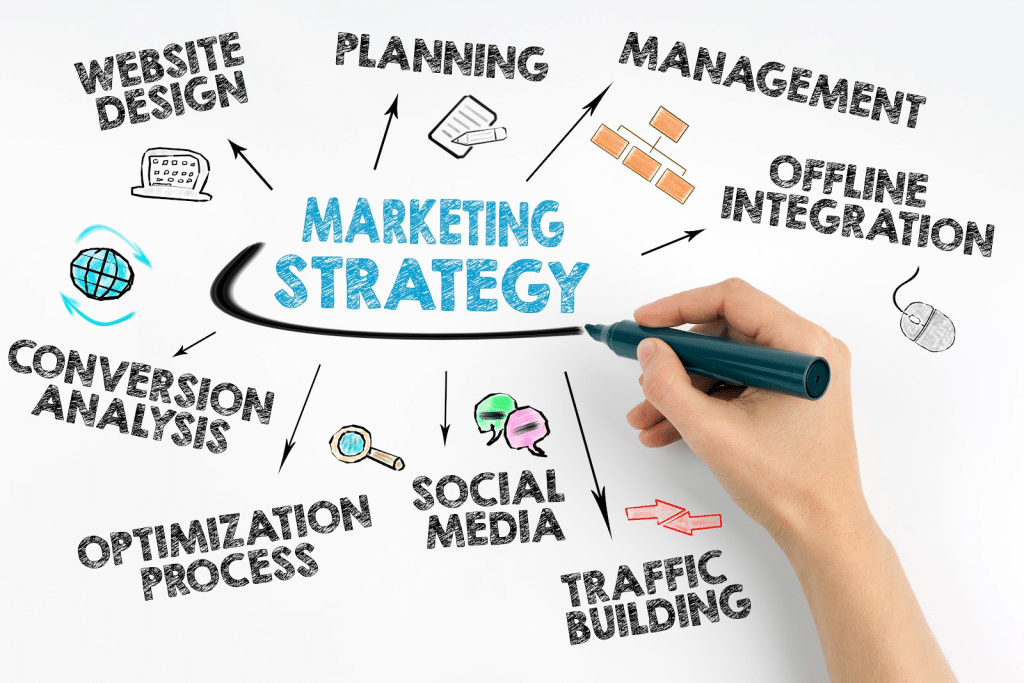 Every casino has the same ultimate objectives: attracting customers and closing sales. Your casino's success begins with valuable value or service and a solid marketing strategy. In developing a game marketing plan strategy, you have to consider some factor analysis. This includes goals, budget, selling propositions and channels, as marketing can be costly and challenging. Once you've determined all these factors, you can pick a marketing strategy that works best for your casino.
Marketing to different types of casino players
When marketing a game, you must first know your target audience and what motivates them to play. Every gamer is unique, with a different preference and persona. We already mentioned the importance of market research for your target audience. At this point, we will go over audience segmentation and advertising positioning in greater detail.
Casual Players
This type of player is only interested in the fun and entertainment they can get in a land-based or online casino. They play for pure enjoyment and leisure and lean towards casino games with colourful graphics and fun gameplay. A casual or tourist player sometimes uses an online casino, spending a standard amount of funds on baccarat or roulette before signing off for the night. Winning is not the primary goal of casual online casino players. Instead, they want to meet new people, spend time with their peers their age, and simply have fun. That's why they are also called social players.
Regular Players
Regular gamers have a natural interest in casino-related content in terms of psychographic profiles. This target market is enticed by incredible competitive gameplay. They want the newest slots and the most sophisticated game types.
The demographics of regular players who use online casinos are increasingly young. Nowadays, the average online casino player is under the age of 35. These online casino players don't just gamble for fun; they make a living from it! They're seasoned players or enthusiasts who know what they're doing. Also, they have the patience to wait for the best bet rather than allowing emotion to guide their decisions. Regular players go for a mid-stake first to have safe gameplay. But they also go for low stakes if possible.
High Rollers
This type of casino player always makes large bets. High rollers are often millionaire risk-takers who play in high stake casino games. Casinos also brand this type of player as a professional gambler as they ensure to secure the betting money.
Casinos lavishly reward high rollers for their loyalty and entice them to continue playing. This means gifting luxurious rewards ranging anywhere from all-inclusive vacations or yacht trips to stunning beaches. Some online casinos also offer free betting credit to high rollers. Gamblers who fall into the 'high roller' category spend tens to hundreds of thousands of dollars, although there is no set amount. To target them, highlight your high roller table games with betting limits up to $100,000.
VIP Players
In casinos, VIP refers to the most loyal and high-spending customers. These players have no limit in betting and become invited to casinos' VIP programmes. The more games you play and the bigger you bet, the higher you climb the ladder. Most, if not all, casinos reward elite players for their loyalty. Their prizes can be anything from high deposit limits and unlimited betting ceilings to luxury trips and exclusive sports match tickets. Lastly, These VIPs receive personalised service and preferential treatment besides rewards worth their patronage.
When targeting VIP players, the best marketing strategy is to promote your rewards and exclusive perks. Inspire them by showing how they can have a unique experience simply by remaining loyal to your platform.

Marketing tactics that work for online casinos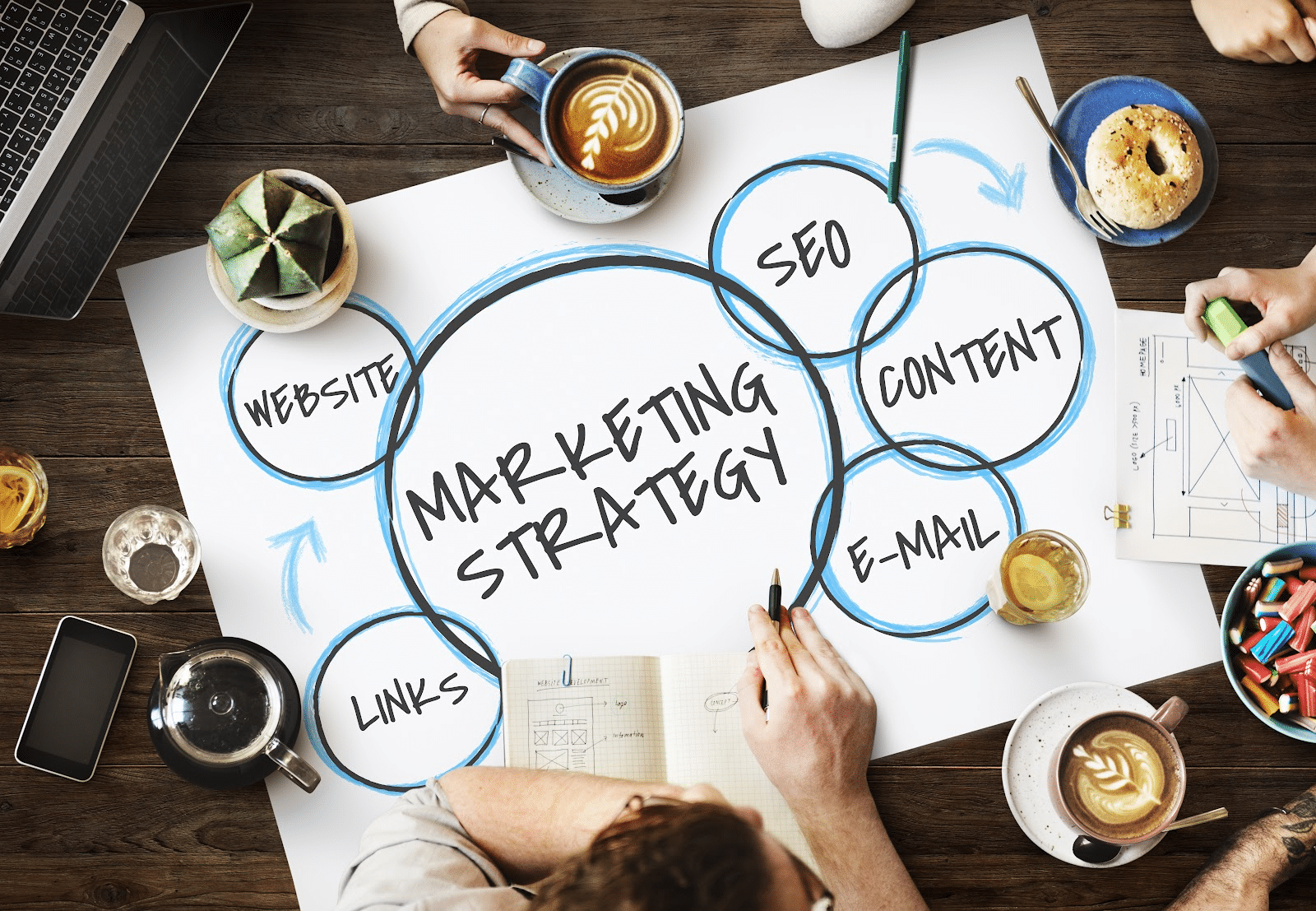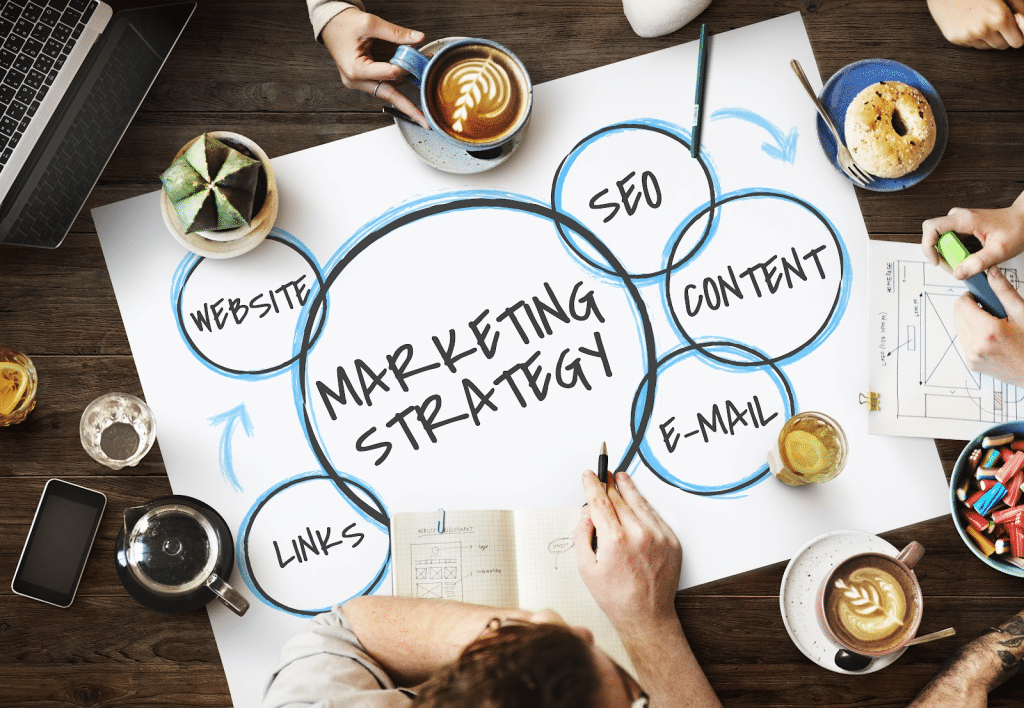 Marketing a casino game can be difficult in this highly competitive market. Fortunately, you can now easily use modern technologies and platforms to create an effective marketing strategy. The best tactics you can do for your casino advertising campaigns are done online. For example, doing SEO promotion on a niche market in publishing gaming news boosts your discoverability and lets you reach out to players in that space. On the other hand, advertising on social media gets you within the range of players even when they're not playing.
These are just a few tactics you can do to promote casino games. Find the top game marketing strategies you can do to make an impact in the gaming industry below:
Online advertising
Your marketing strategies should include digital advertising. It is marketing using display ads via online channels such as a website, streaming content and others. Display ads are text- and image-based ads that pop up on various web pages. Use this to direct users to your platform's landing page, such as the sign-up page, when they click on them. Display ads can take the form of banner ads at the top of the page, overlaid on the page the user is viewing. Pay-per-click promotion is also a type of digital marketing. These ads show above the organic search results on the SERPs.
Social media advertising
Creating an online presence is the most effective way to reach a specific audience. That's why you should make use of social media for engagement marketing. This entails creating a social media profile on various platforms and sharing content about your casino games with readers. This way, you can reach other people even when they're just scrolling through their feeds. You can also put up partnership ads on platforms like Facebook, Instagram, Twitter, YouTube, and LinkedIn, which are bound to reach thousands of people. Your ad must capture their attention in the millisecond their eyes pass over it, so you must pique their interest with both text and visuals.
Search engine advertising
Search engine ads are a type of online advertising in which companies pay to display their ads on Google, Yahoo, Bing and other major search engines. Businesses can reach a larger audience through search engine ads than they could through organic search. This includes people using their mobile devices or desktop to access the internet. They may be costly, but they are worthwhile because they produce high click-through rates and long-term ROI.
This strategy includes copywriting, which means creating useful marketing pages that can improve user experience and drive traffic through search engines. Do keyword research that drives traffic to have a successful copy ad.
Content marketing
Content marketing is important for many reasons. For one, content creation increases visibility and traffic on search engine result pages (SERPs). When you post content to rank on SERPs, you increase your brand's chance of getting seen as long as you answer a query and do keyword research. This leads to the second reason: web content like blogs raises brand awareness. If searchers stumble upon your content online, not only do they educate themselves and satisfy their query, but they also learn about your brand.
Lastly, all these lead to converting searchers into players, which is the ultimate goal of casino content marketing. Once that's done, keep posting online materials such as infographics, ebooks, whitepapers and videos to engage with your players and make their stay worthwhile and educational.

Influencer marketing
Affiliate marketing is another name for this strategy. It's a type of performance-based marketing where affiliate partners are paid for directing traffic to businesses. Only a few casinos use the influencer game marketing strategy. This could be because there aren't a lot of high-profile social media influencers for this niche. However, influencer marketing is one of the most effective strategies today. Casinos no longer need to spend a lot of money on prominent celebrity endorsers to advertise their casinos. They can partner with micro-influencers who are more than enough to provide high-quality sponsored content and endorsements.
Events and Promotions
When you're marketing for casinos, you can offer events, tournaments and promotions to your active players. It's another excellent strategy for your casino platform since rewards strengthen customer relationships and motivate them to stay longer on your site.
You could have daily giveaways, cash prizes and more to entice players to be loyal. Provide greater rewards such as exclusive product launches, luxurious live events, all-expense-paid trips and beach getaways to your VIP players to make their casino experience all the more convenient and luxurious. Make sure you make them feel your site is worth being loyal to.
Loyalty programs
No matter how good they are at gambling, players expect a royal experience. Thus, it's crucial to have a well-established loyalty reward programme with attractive incentives. It's an excellent way to promote your brand and expand your customer base to boost sales and maximise ROI. Moreover, players will return if you provide them with a loyalty programme that gives incentives, exclusive deals and additional offers in exchange for their continuous patronage.
There are numerous ways to reward loyal players, from free hotel stays to cashback deposits. You can use a point system to determine which incentives to provide based on their rank. You can also promote your loyalty programme by sending effective email personalisation or casino account notifications.
Let QWERTYLABS help you market your casino platform
Now that you know how to promote your game and the importance of digital marketing, all that's left is to implement these strategies to see results. Devise a strategy to generate a huge consumer base, raise brand awareness and instil brand loyalty in your customers. However, this task is easier said than done. A meaningful marketing effort needs much research and resources.
When you choose QWERTYLABS for casino marketing, you're in good hands. Trust us to get the right analysis and insight into your company's needs with our expertise and information tools. Learn more about the services we can provide you, such as link building, smart content creation and effective brand protection. Contact us now, and let's talk about solving your company's SEO needs!
Game marketing FAQs
How to market a game?
The best strategy to market a game is through content marketing. You can use different avenues like social media, search engines and websites to post web content that can increase site traffic, CTR and conversion rates.
Why is marketing important in the casino game industry?
Casino marketing aids in acquiring new customers and retaining existing ones. That's because it increases visibility and brand awareness, which then raises engagement and, ultimately, sales conversion.
What are some effective marketing channels for a casino game?
Digital marketing strategies such as social media and affiliate marketing can help casinos reach a larger audience.
How do you measure the success of a marketing campaign for a casino game?
You can say that your marketing campaign is successful when there's an increase in sign-up and sales conversion rates on your casino platform.
What are some common tactics for marketing a casino game online?
Common tactics for game marketing online include social media ads, affiliate marketing and content creation.