Search Engine Optimisation (SEO) remains the most useful tool to market your casino brand and increase its traffic. While it might seem as if there's only one way to use SEO, there are ever-changing strategies and protocols to adapt to ensure your platform succeeds in increasing your online presence. To do this, it's essential to look beyond and apply up-to-the-minute SEO strategies that match Google's ever-changing algorithms. To help you, QWERTYLABS has listed the top SEO and iGaming trends you should look out for in 2023.
Want to stay on top of the SEO game? Check out the SEO trends in 2023 to help you develop the best content marketing strategies for casino brands below:
Video Marketing
Videos are one of the most popular traditional and online media forms. With video marketing, the brand can be creative in engaging with its audience in other online mediums. Additionally, search-optimised videos will become more mainstream in the coming years as more videos appear as top results in specific Google search results.
Casino brands can take advantage of this by producing video content to answer consumer questions and optimising their video for Google. This can be accomplished by employing video SEO practices, including producing content on top platforms like YouTube and Dailymotion, adding page keywords through video transcripts, and posting them on your website.
Voice search
Voice search was made available on Google in 2012. Still, it's seeing more mainstream adoption as more people use it, especially through voice-controlled virtual assistants like Alexa, Siri and Google Assistant. With Voice Searches becoming a trend in 2023, you should optimise your web content to the distinct queries of people since there's a big difference in how people type questions versus how they say them verbally.
For example, when looking for the best crypto casino online, you'll probably type it as 'best crypto casino', which becomes a keyword if more people use it for the exact searches. However, when making this query verbally, you'll likely ask it in a full sentence, such as 'what is the best online crypto casino?'. To take advantage of this trend, brands must employ targetted phrasing and determine how queries are made based on the region.
AI SEO tools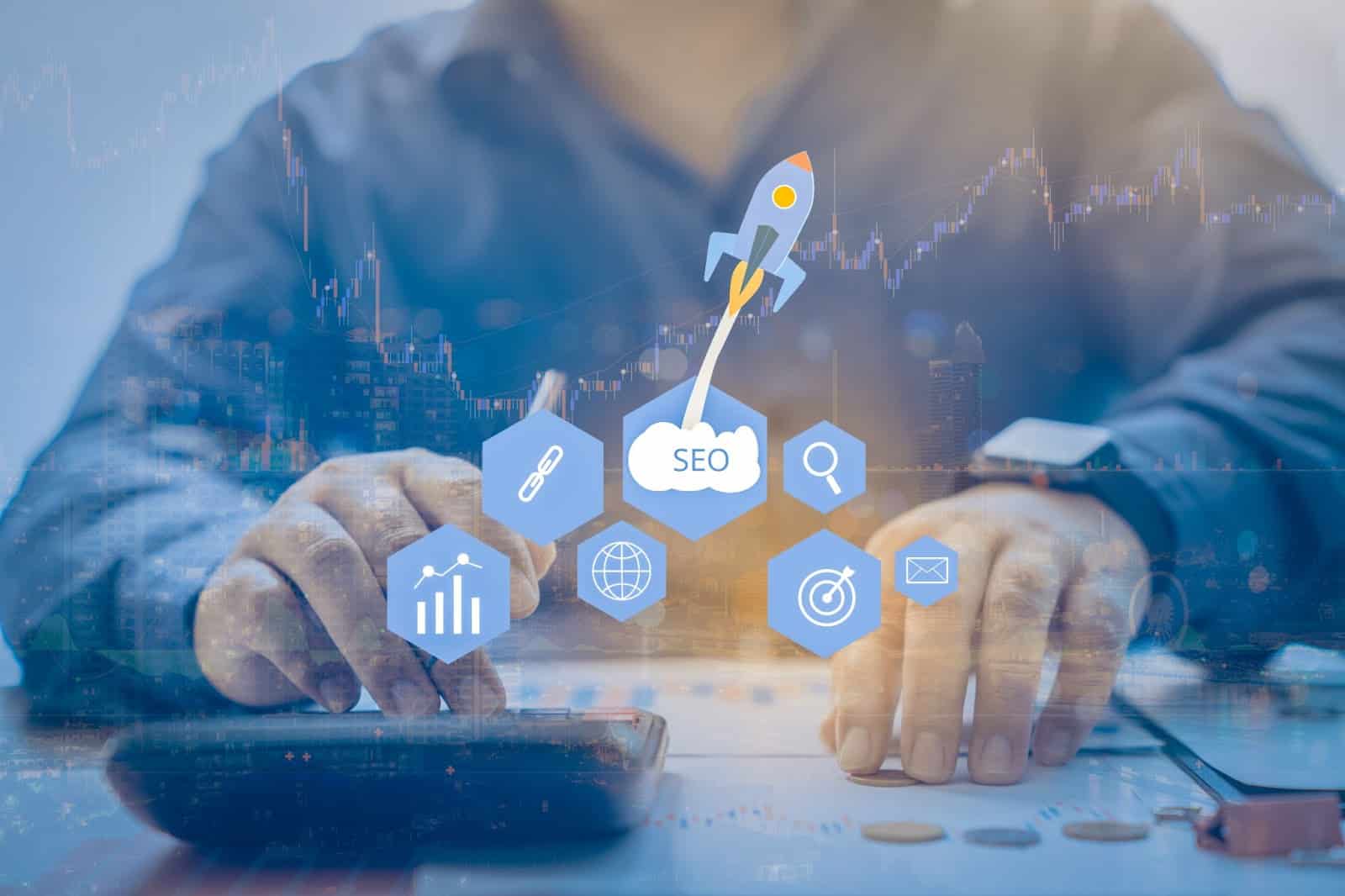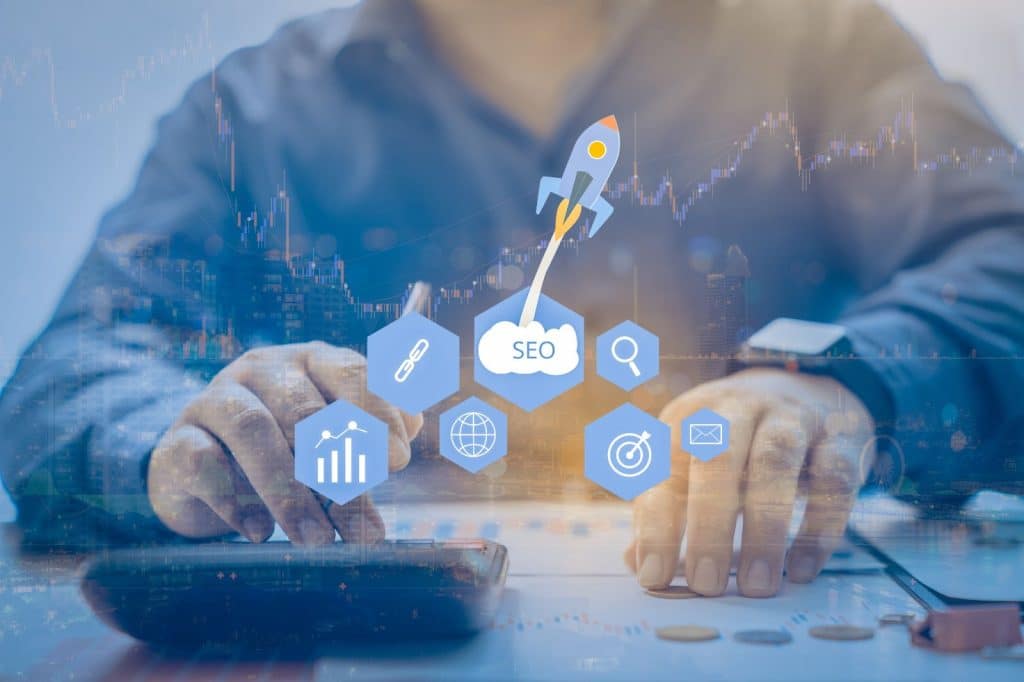 One trend that became prominent in 2022 and is expected to be even more widespread in 2023 is using AI (Artificial Intelligence) tools for your marketing plans. According to the advanced AI writing tool, ContentBot.ia, more than 80% of marketing experts already employ various AI tools in their strategies. This includes data analysis, idea generation and chatbots. Additionally, some platforms use AI writers and AI Paraphraser tools for content generation.
Using AIs help streamline a brand's search engine optimisation process through these automatic tasks. If you want your brand to rank high on search engines, employing SEO tools for real-time data analysis and site performance allows you to make quick improvements and enhance your audience's user experience.

Mobile compatibility
As more people use their smartphones for their daily online activities, phone searches are set to increase throughout 2023 and moving forward. It's imperative to align your brand's platform to cater to mobile users. You can confirm if your platform is mobile-friendly by searching 'Google Mobile-Friendly Test' in the search engine, which brings up Google's tool and tells you whether your platform is mobile-friendly.
If the results are positive, you're doing a good job keeping your platform useable across different devices, specifically mobile phones. However, if the test finds that your platform is not user-friendly, you should devise a plan to improve your user's mobile experience and maintain traffic on your website.
You can do this by employing several techniques, which include:
Use custom CSS – CSS or Cascading Style Sheets is a markup language like HTML or XML that improves your web design and makes it mobile responsive.
Choose the right themes – If your platform is using an old theme that doesn't have mobile compatibility, then it's time to upgrade to one that does. If you need help with this task, use this complete guide to choosing a casino website design theme.
Switch to a reliable web host – Web hosting platforms and plans are responsible for the speed and resources your site needs to function correctly. If your web host isn't top-notch, it can increase downtime and limit your website's functionality. If this is the case, switch to a web hosting provider that is top of the game.
Create a mobile app – To ensure your platform is mobile-friendly, you should create a mobile app that functions solely on smartphones while offering the same functionality as your website.
Complex searches
Google consistently tries to improve its platform's performance to improve its user experience. One of the ways it's done is by attempting to answer multiple complex queries through MUM or the Multitask Unified model. Sometimes when searching, users will input several queries for a single topic to answer all the questions they have about it. For instance, someone is researching a specific slot game to determine whether it's worth playing. Some queries they might input are:
[game] RTP
[game] volatility
[game] maximum win
[game] deposit amount
[game] demo play.
MUM aims to help users find the answers to all these questions with fewer searchers. To maximise this trend, ensure your brand produces content that answers all the possible queries under one topic. Using the same sample, you can use MUM by creating game reviews that answer all these queries. Creating comprehensive content ensures that you're recognised as the authority on the topic, increasing your ranking in Search Engine Results Pages (SERPs).
Improved E-A-T signals
E-A-T or Expertise, Authoritativeness, and Trustworthiness is a part of Google's algorithm to measure the platform's E-A-T when evaluating the quality of searches. This is one of Google's ways to focus on helpful content.
As a brand, you should pay more attention to your platform's E-A-T signals and make sure you meet Google's guidelines. You can do this by backing up your content with statistics and facts and linking other authoritative websites to your content. Additionally, you should add customer reviews, client testimonials and acclaim on your platform since this plays a part in boosting your E-A-T signals.
Image optimisation
Another SEO trend in 2023 is search-optimising images to increase your platform's organic traffic. Adding images throughout your articles generally helps break up the content to keep your audience from getting overwhelmed with the amount of information they're getting. However, there are more benefits to adding images than just that. Optimising your images for search engines enables your brand to rank in Google images with a link to your platform.
Optimise your image for search engines by choosing high-quality images to prove that your website features exceptional content. Additionally, no one likes blurry and inaccurate images in their search, which will affect your platform's traffic since people might not click on them.
The next step is naming your file with the appropriate keywords that search engines consider when deciding its ranking. Additionally, include descriptive text and keywords through the Alt Tag or Alternative Tags, which are also read by Google algorithms.

Featured snippets
If you've ever submitted a query on the Google search engine, you've likely encountered a featured snippet. This box appears on top of the search, providing the answer you're looking for without requiring you to navigate a site. These featured snippets typically come from one of the top ten Search Engine Results Pages (SERPs). Due to this, it's expected that most platforms' goals will shift from getting to the number one search result to getting their site on the featured snippets.
Focus on Local SEO
Another focus to look out for in 2023 is on Local SEOs, where you increase your brand visibility in local markets by targeting specific geographic relations to grow your business in that region. One of the best ways to do this is by adding the location as a keyword in your content. For example, suppose you're trying to boost your presence in the online iGaming industry of Canada. In that case, you could create content specific to the country, such as 'best casino games in Canada' or 'best sports betting platform in Canada'. Doing so will help you gain organic traffic from the region who are skiing the same things.
The 2023 trends in the iGaming industry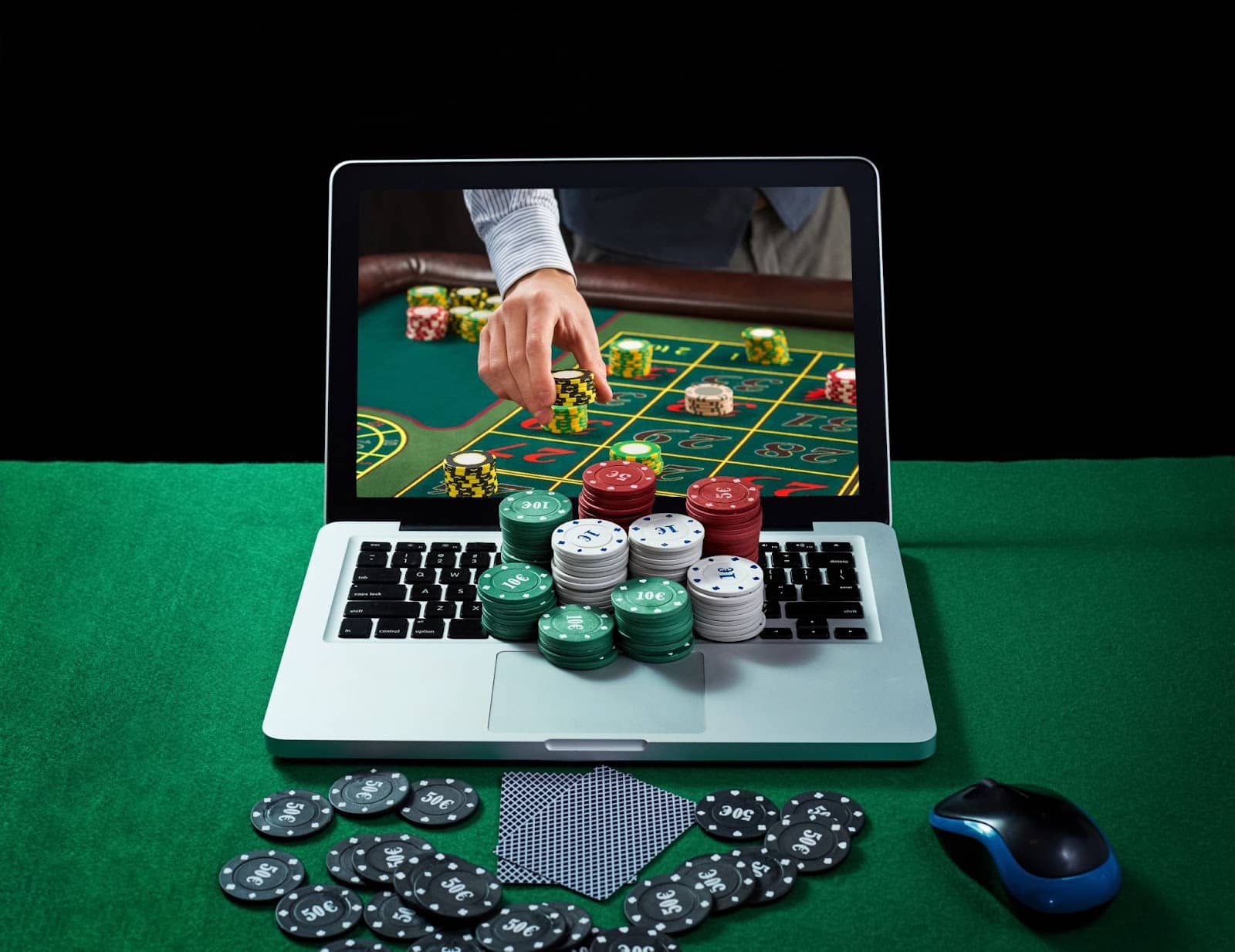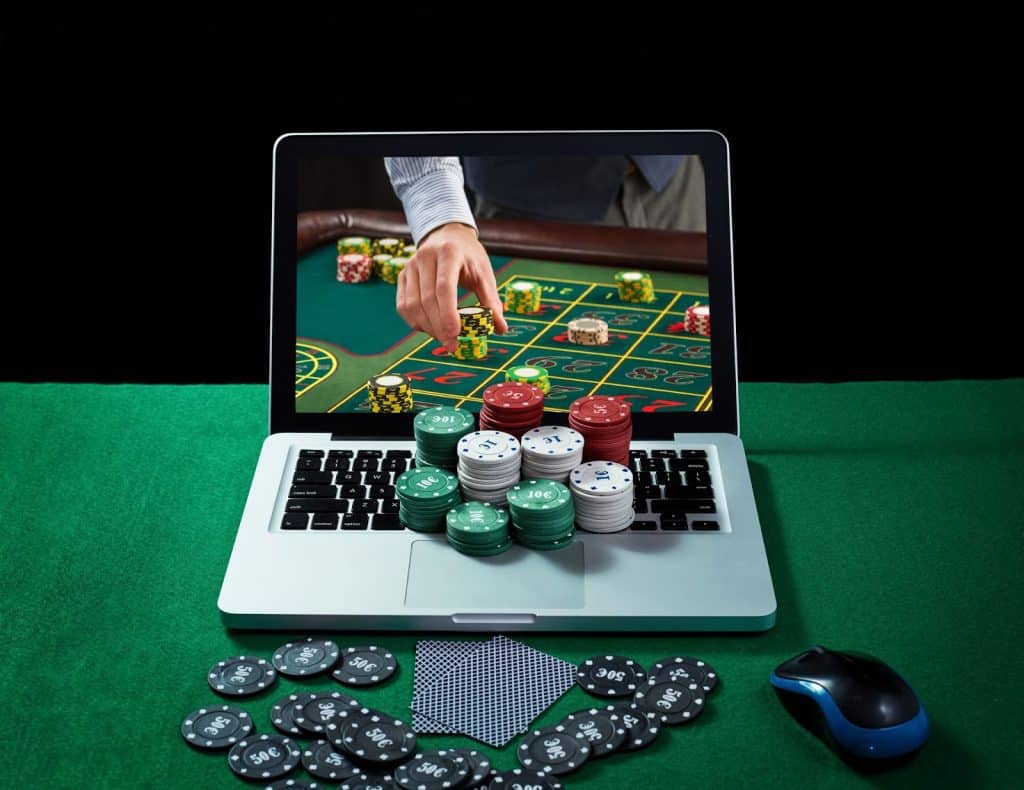 The iGaming industry has seen significant growth in recent years, and it's set to continue growing as new advances emerge. Additionally, the ever-changing habits of casino players also affect how you develop future projects. It's crucial to be aware of the biggest trends in the iGaming industry; this 2023 to align your casino brand with your target market. Know more about it below:
Crypto gaming
If you've been keeping a close eye on the online casino industry for a while, you'll notice that crypto gaming has become even more widely available in recent years. Some reasons for this include better security, transparency and fairness, anonymity, significantly lower fees, and overall better game offerings and services.
Provably fair games
When it comes to crypto casinos, there's a lot of focus on providing Provably Fair games due to their benefits over traditional casino games. One of the most significant advantages is the player's ability to verify a bet's outcome.
Some less reputable casinos tend to manipulate the results to control how much they make from their players. This possibility is eliminated when playing provably fair games where the results are proven through game verifiers. These games are expected to become widespread since they provide players with a secure way to play without worrying about the online casino possibly cheating them out of their money.
Stronger casino communities
As the iGaming market rises in popularity, players worldwide are forming communities where they can engage with like-minded people. Due to this, online casino brands must create social channels to allow their user base to interact, meet, ask questions and play together. This used to be done by creating online forums for players to engage in different topics. However, at present, social media and live-streaming platforms are some of the most useful tools for platforms to create a space for players.
Live dealer games
Although computer-based casino games like slots and table games have been widely popular for years, the online casino industry will see increased interest in live dealer titles.
A live dealer is a casino game where people play against real people instead of AI. There are a lot of reasons for its rise in popularity. Among them are the added entertainment by the live hosts, the thrill of playing in real-time and the ability to experience this at home.
Virtual reality
Virtual Reality (VR) and Augmented Reality (AR) spaces are other trends that arose in 2022 and are set to continue in 2023 and beyond. There are already VR casino sites that provide users with next-level gaming opportunities. With this, players can gain a complete casino experience in the comfort of their homes.
Get on the best SEO trends with QWERTYLABS
SEO has undergone many changes throughout the years by modifying its algorithms and protocols to deliver a better user experience. You must adapt to these changes as an online casino brand to stay on top of the game. The best way to do this is by keeping up-to-date with the latest industry SEO advancements. By using the listed 2023 SEO trends and aligning them with iGaming trends, you can provide your consumers with a better experience and increase your brand visibility online.
However, for your SEO strategies to work, you need industry experts like QWERTYLABS to help you navigate the complex and ever-changing SEO ecosystem. With our experience in digital marketing and the iGaming market, we can help you become the leading casino brand in the industry.
Ready to turn your casino brand into a leader in a competitive industry? Contact us today and take advantage of the extensive services we provide.