Nothing is more troublesome than getting excited to play your favourite casino games only to be interrupted by server downtimes. On the other hand, running an online casino is hard enough. When dealing with online downtimes regularly, you risk your large pool of customers walking out the door and seeking better alternatives.
For both parties, downtimes are just nuisances in the way of everyone's goals. As a proven SEO specialist site for casino sites, QWERTYLABS understands the importance of having the most secure and stable website that diminishes the chances of downtimes.
To potentially prevent these downtimes from occurring, here is the ultimate survival guide to avoid downtimes from happening and how you can troubleshoot:
Everything you need to know about casino site downtimes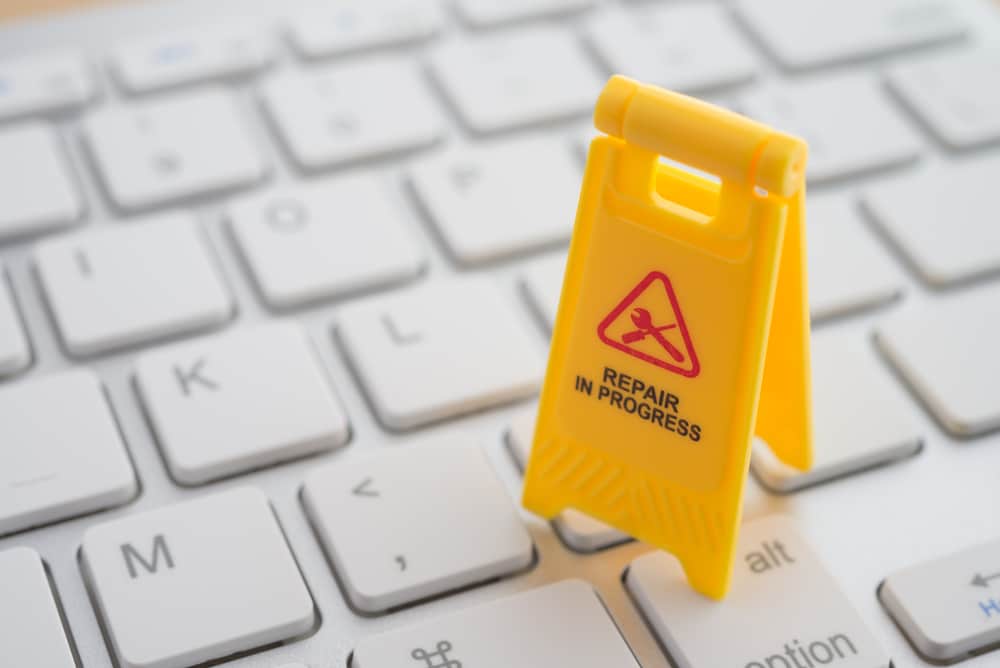 Website downtime is when a site fails to function properly and prohibits users from accessing its main features. This could be web pages failing to load properly or prompting you in an error code page.
For online casino sites, downtimes may vary from a game not working, causing the website address to shut down for a quick fix, to the page not showing up when opened. Sometimes, small feature errors like clicking buttons or sound not playing may only be considered small glitches that can be fixed through quick solutions.
It depends on how an online casino approaches a certain problem. The site may require a total overhaul of its system that won't allow players to visit the site when doing server maintenance. But often, these can be downtimes if it causes users to experience less of what is expected. 
Reasons why downtimes occur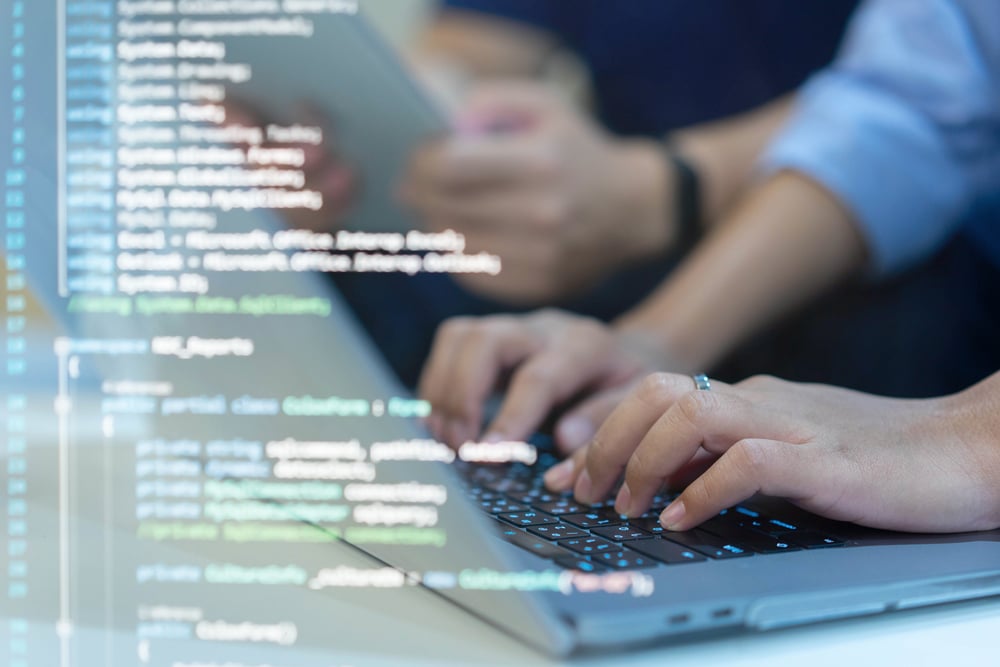 There is a multitude of ways for casino server downtimes to happen. This can be caused by local network problems or external outages that need software or hardware changes to prevent further issues. These are what are known as patches that developers constantly work on to make a casino site work as perfectly as possible.
Why patches even exist in the first place is caused by a lot of factors. Below are some that appear out of the blue when it comes to problems faced by online casino sites worldwide: 

Coding errors
Manpower is still responsible for managing and maintaining online casino servers making human error a possibility for site outages and downtimes. Clear sabotages, programming errors or poor quality work can all be possible causes of downtimes.
DNS issues
You might have heard of the term 'DNS' being thrown around on the internet. It simply means Domain Name System (DNS), the internet's phonebook.
When you visit a site, you will have access to the DNS through information like domain names or outreach domains which is the website's name. What this essentially does is translate human-readable domain names into computer-readable IP addresses. You can see why this is an important factor in server downtimes when the DNS is faulty.
DNS issues are also another common casino site downtime cause. In most cases, this is due to waiting for the web page to propagate. In some, the DNS has been figured wrong by the programmer. Something as simple as misspelling a name server may be directly related to issues concerning the DNS.
Poor website hosting
When it comes to third-party website hosting, it's generally a great idea to do so because it is far more affordable than hiring an in-house programming team to maintain your website's servers.
However, due to the highly competitive market, third-party hosts may cut down some costs to put up competitive prices for clients. This means the person may need to be more apt to do the quality work required to maintain your casino website. It could be a lack of workforce or unqualified staff.
Whatever the case, one thing is certain: Not all third-party web hosting firms are built equally. Some will be far better than others, and poor website hosting continues to be a massive problem for casino sites seeking a more affordable way to maintain their web pages.
Hardware problems
Servers are a key part of any casino website infrastructure. While websites are still software at the end of the day, there are still physical products and powerful computers to build and operate the site. These are why a casino site exists, and any disruption in its operating hardware will cause a massive issue.
Since you can't predict when a server will fail or how it will have some problems, it is best to analyse and perform regular maintenance. Nonetheless, any sudden issues are always a possibility.
This is why most online casinos' best course of action is upgrading the hardware to accommodate more extensive programs and coding activities to prevent issues from occurring. Regardless, hardware can still unexpectedly malfunction, which is among the biggest causes of downtime in many online casinos.
Mismanaged maintenance
Most of what programmers and developers do when they are responsible for a casino site's servers is maintenance. Through this process, they continue to improve the website's system performance, ensuring the player experience is of quality at all times.
Just like human errors keep persisting, maintenance mismanagement can cause future problems rather than solutions. Any pivotal issue may be missed that lead to unexpected outages if you leave some aspects of the servers unchecked.
Tips to survive casino site downtimes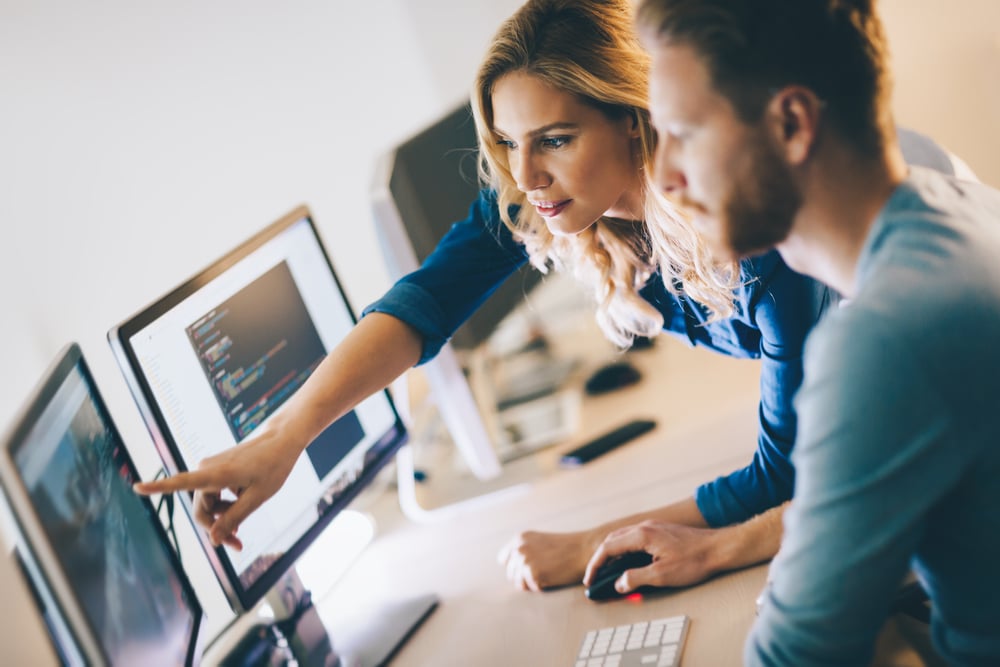 The number one solution to surviving a casino site downtime is not experiencing them in the first place. As the famous saying goes, prevention is always better than cure. However, downtimes are almost guaranteed if you operate under a tight schedule and seriously unmanned personnel.
Even if your software developers and IT professionals are some of the best in the world, you will still experience server errors and outages, evidenced by the biggest tech companies still facing downtimes occasionally.
When the problem appears right before you, it's best to face it head-on and try to fix it as soon and efficiently as possible. To help you get started, here is how you can survive during a casino site downtime:
Invest in quality monitoring services
A monitoring service or website downtime checker can notify you every few minutes via email or text message to check the website status. Some checkers even provide you with good solutions by showing you what the root of the problem is. Instead of your development team blindly searching for the cause of the problem, the monitoring service will do it for you, which saves both time and effort.
Backup your database
What's even worse than experiencing downtime is losing all your data if it's the only solution to fix it. Data backups are crucial in ensuring your files are saved when a problem happens and making it easier for you to put all of them back on your server.
There are many ways to do this, and one of the best ways is to secure a quality database storage device. A more futuristic approach is to use cloud servers which is also a great alternative if you find physical databases too expensive.
Subscribe to a good DNS backup service
Suppose you have more than one DNS server working together to operate your servers properly. In that case, the traffic from a DDoS attack will evenly distribute between them, causing major issues leading to outages.
This is where a DNS backup comes into play; if an outage occurs concerning a DNS problem, your site will still run perfectly fine because your website will use this backup instead. This allows players to still enjoy their casino games without facing server downtime while fixing the issue.
Ensure that your domain name is up to date
When a domain expires, a website will cease to function properly. It will be inactive, and all services won't be available. This is why you must constantly update your domain name, so this won't occur at such a crucial time.
Checking on your domain name's expiration date is of utmost importance because once the domain becomes inactive, you can't update it any longer. This forces you to redo all your work maintaining your server and putting it out there on the web, which takes a lot of unnecessary time.
Take advantage of the Google Webmaster Tools (GWT)
Google Webmaster Tools (GWT) is a powerful platform that lets website owners monitor how their site is going to interact with the largest search engine in the world, Google. GWT also provides detailed insight into your website's health and reports technical issues that will hinder your website's efficiency. Using this tool will help reduce downtimes significantly because it's a great platform for preventive measures against potential outages.
Troubleshooting guide when your casino site crashes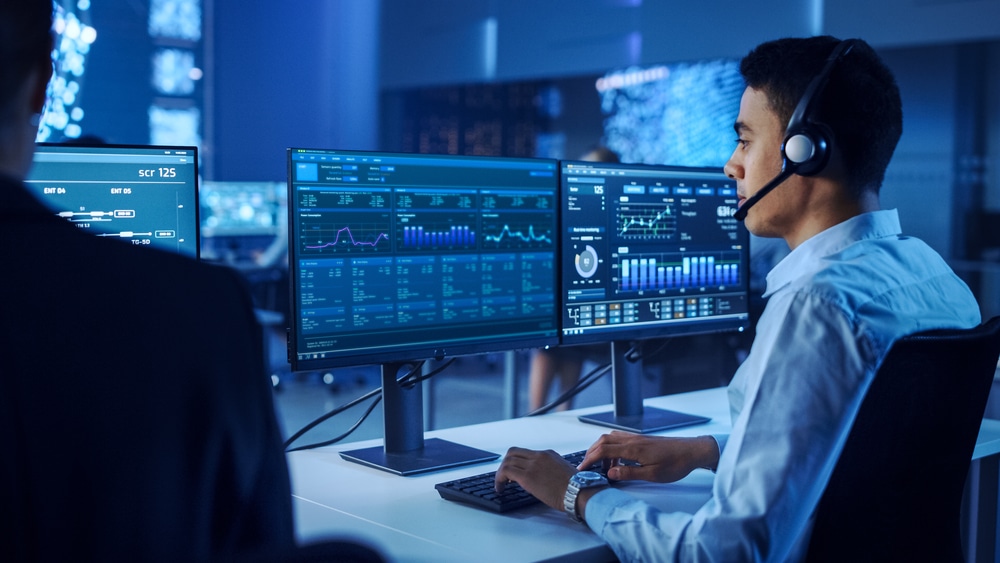 When downtimes happen, troubleshoot the issue and inform your users on what to expect during these outages. To guide you on your next course of action, here are some troubleshooting tips to help you deal with casino site downtimes:
Make confirmations that your site is inaccessible
The best you can do during downtime is to confirm that your site is down. Ensure that the issue is more than just an internet connection or a browser issue. It is best to call a friend to see if the site is truly down if you're in doubt.
Find the root of the problem
If you can, find a way to pinpoint the exact cause of the problem so you can formulate the best solutions as fast as possible. It could be a programming error or a DNS problem, so ensure that you know why an outage occurred to fix it later easily.
Contact your hosting firm or IT support
Sometimes, it's out of your control to fix the downtime issue. In this case, you can ask for help from IT support or your hosting provider to settle the problem.
Communicate to your users about the outage through social media
You owe it to the players to announce that there is an outage and you are currently fixing the problem. You can post messages that your site is down and will go back online once again as soon as the problem is resolved.
Stay calm
Panicking and making irrational decisions will further aggravate the problem of casino downtimes. Remember, these are normal occurrences that happen sometimes, so it's best not to overreact and troubleshoot, as mentioned above, to help get the best solution for the current issue.
Solve casino site downtimes right away with QWERTYLABS
Nobody wants casino downtimes. They put any gameplay momentum to a halt and cause outrage in your customer base. The worst that can happen is losing many players, and they'll even leave negative reviews that prevent hopeful new customers from visiting your site. Also, it's a huge nuisance for everyone involved because players won't be able to play, and the site owners will do extensive means to try to get rid of the downtime.This is why it's integral that you know how to survive during downtime and the countermeasures to help prevent and troubleshoot this problem. If your online casino site is working properly and downtime-free, be sure to contact us at QWERTYLABS and see the best digital marketing services to optimise your online casino at its best.